Manhattan Arts & Culture for Group Travelers
New York City is unarguably a destination for some of the most influential art and culture on the globe. The world's most talented creatives flock here to be inspired, collaborate, and produce award-winning works, box office hits, and cultural icons—all for visitors to travel to New York City to enjoy!
With so much to explore, learn about, and be inspired by, where do you start? New York Charter Bus Company took the opportunity to narrow down some of our favorite and most notable art museums, performing arts venues, and places of historical and cultural significance in New York City for you to visit. We can guarantee you can't go wrong with a day spent at any of these art and culture destinations in the city.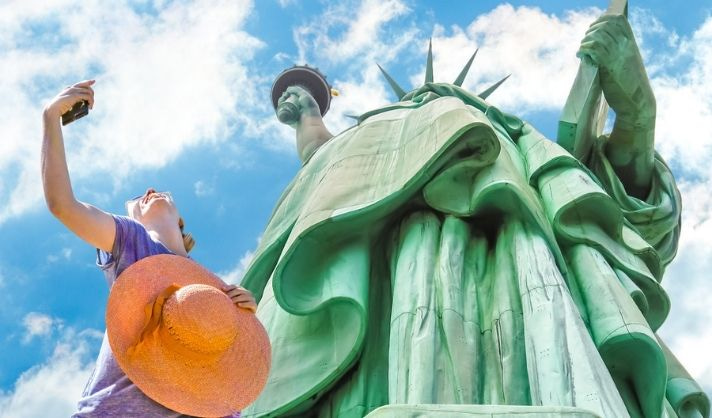 Reserve Private Group Transportation For Your NYC Trip
Traveling in Manhattan can be challenging on your own, never mind with a group of excited and curious tourists. Avoid driving in city traffic, navigating the Subway, and the stress of hailing cabs in New York City with a private, premium charter bus rental for you and your group. When you rent private ground transportation in NYC, you'll have a dedicated, professional driver to pick you up and drop you off wherever you need to go.
Headed to bustling Broadway Avenue? Need to pass through busy Times Square to get to Rockefeller Center? Just sit back and enjoy the ride. Whether you need a speedy 18-passenger minibus or a full-sized 56-passenger motorcoach, have your group pile in and enjoy the sights of New York City in peace and comfort. When you're ready to book, give us a call at 917-388-9602 to speak with a bus rental representative and receive a personalized quote for your group trip.
COVID-19 New York City Group Visitor Safety Tips
If you're planning a visit to NYC during the ongoing global COVID-19 pandemic, there are some important safety protocols to be aware of so you can plan a fun, plain sailing and healthy trip in compliance with New York City mandates. As of the time of this writing, all visitors aged 12+ must show proof that they've received at least one dose of a COVID-19 vaccine to enter most public buildings like museums and theatres. Face coverings are required for all guests aged 2+, regardless of vaccination status.
Since New York City mandates and private business COVID-19 protocols are subject to change, we recommend continuing to check and stay up-to-date with the particular health and safety procedures of NYC venues and events leading up to your trip.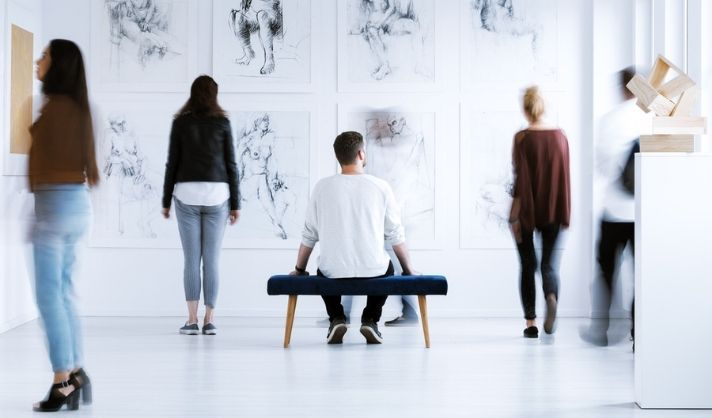 Visit World-Renowned Art Museums in Manhattan
If you're lucky enough to be planning an arts and culture trip to NYC, a day spent at one of Manhattan's many famous art museums is time well spent. With dozens to choose from, if you have to pick one, we recommend one of the most iconic and legendary of the bunch:
The Metropolitan Museum of Art
About The Met: Opened in 1870, this world-famous art museum houses a collection of more than 2 million works spanning 5,000 years of art. That's a lot of art and culture under one roof, so it's no wonder The Metropolitan Museum of Art is the largest art museum in the United States. Highlights include classic paintings from Vincent Van Gogh and Georgia O'Keefe, notable vintage fashion from House of Dior and Vivienne Westwood, and original Art Nouveau objects crafted by Louis Comfort Tiffany.
Group Visitor Tips: At the time of writing, only private groups of up to 9 people are permitted to schedule a time to visit in person, while larger private, adult groups are encouraged to book a live virtual tour. Limited appointments for group admission to The Met are available for university and school group trips for students to explore on an individual basis, but lectured and guided tours are suspended at this time.
Address: 1000 Fifth Avenue, New York, NY 10028
Phone: 212-535-7710
Solomon R. Guggenheim Museum
About The Guggenheim: Designed by revered American architect Frank Lloyd Wright, this modern and contemporary art museum in NYC is one of four institutions housing the renowned Guggenheim Foundation collection. Its most popular permanent exhibition is the Thannhauser Collection, which includes more than 30 works by Pablo Picasso, as well as the largest collection of Wassily Kandinsky's artwork in the United States.
Group Visitor Tips: At the time of this writing, you can purchase tickets for a particular date and time for a small group of up to 9 people. Larger groups of students or adults can book a virtual guided tour of the museum's collection.
Address: 1071 Fifth Avenue, New York, NY 10128 (Between 88th and 89th Streets)
Phone: 212-423-3500
Museum of Modern Art – MoMA
About the MoMA: The Museum of Modern Art in NYC is today one of the largest in the world dedicated to modern and contemporary artworks. The collection includes more than 200,000 works including world-famous highlights like Vincent van Gogh's The Starry Night and Jackson Pollock's One: Number 31, 1950.
Group Visitor Tips: The MoMA welcomes groups of up to 15 to visit by appointment and at a discounted rate. You'll skip the line with an expedited check-in and receive a dedicated arrival time just for you and your group.
Address: 11 W 53rd St, New York, NY 10019
Phone: 212-708-9400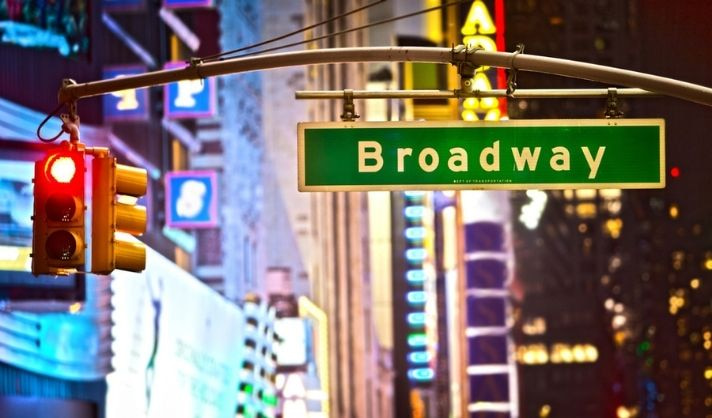 Award-Winning NYC Theater, Music and Dance
Whether you have tickets to a Tony-winning musical or front-row seats to see the Rockettes, you can't go wrong planning your group visit to NYC around a performance, show or concert. If you need somewhere to start, consider the event line-up at some of the city's most iconic performance venues:
Carnegie Hall
About Carnegie Hall: This legendary music venue is one of the most storied and iconic in New York City. Musical legends across all genres have performed here, including Pink Floyd, Judy Garland, Elton John, The Beatles, Ray Charles, Tony Bennett—and the list doesn't stop there. The largest, main auditorium (one of three at the Hall) has been the premier classical music performance space in the U.S. and was home to the New York Philharmonic from 1892 to 1962. Today, visitors can enjoy concerts, recitals, and symphonies from musicians all across the globe.
Group Visitor Tips: After being temporarily closed during the ongoing global pandemic, Carnegie Hall welcomes visitors back in Fall 2021. Groups of 10 or more can enjoy discounted tickets for select concerts in select sections of Carnegie Hall. However, as of writing, group tours of the facility continue to be temporarily suspended. Additionally, all visitors to Carnegie Hall must be fully vaccinated, provide proof of vaccination, and agree to a COVID-19 liability waiver.
Address: 881 7th Ave, New York, NY 10019
Phone: 212-247-7800
Richard Rodgers Theatre
About Richard Rodgers Theatre: This performing arts venue isn't the only theatre on Broadway Avenue in New York City, but it's arguably the most well-known. Since 1925, the Richard Rodgers Theatre has housed 11 Tony award-winning plays and musicals—more than any other theatre on Broadway—including Guys and Dolls, Chicago, In The Heights, and of course, Hamilton, which has called the theatre home since 2015.
Group Visitor Tips: While the theatre closed in March 2020 due to the global pandemic, doors reopened in September 2021 with performances of Hamilton. Proof of COVID-19 vaccination will be required for all guests attending shows through October 31, 2021. For groups of 20 or more, you can book tickets online or by calling the Richard Rodgers Theatre box office.
Address: 226 W 46th St, New York, NY 10036
Phone: 212-221-1211
Group Sales: 800-714-8452
Radio City Music Hall
About Radio City Music Hall: Found in the iconic Rockefeller Center, Radio City Music Hall—aka, the Showplace of the Nation—is an art and cultural must in New York City. This art deco theatre is headquarters of the Rockettes, the precision dance company best known for the famous Radio City Christmas Spectacular that they've been performing since 1933. In addition to this iconic holiday dance performance, you can visit Radio City Music Hall to see concerts and comedy from performers like Jim Gaffigan, St. Vincent, Hasan Minhaj, Lorde and more.
Group Visitor Tips: While group tours are temporarily suspended during the ongoing global pandemic, you can purchase group tickets to the Radio City Christmas Spectacular and other shows for a minimum of 10 people.
Address: Rockefeller Center, 1260 6th Ave, New York, NY 10020
Phone: 212-465-6741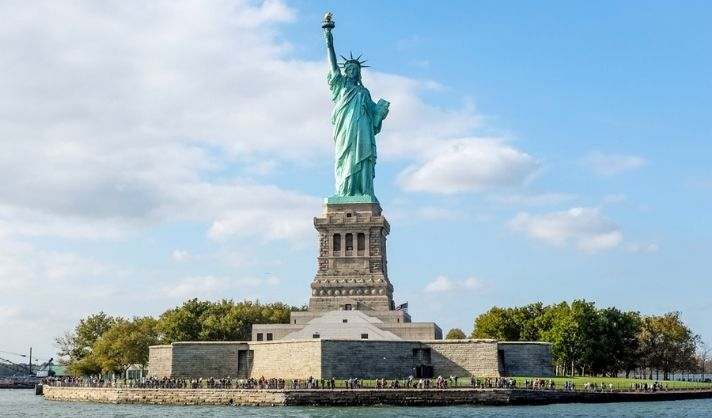 The Essential History & Culture Museums in Manhattan
It takes New York locals a whole lifetime to soak in the vast and storied history of The Big Apple, so if you only have a day to explore, we recommend hitting the top 3 essentials you can't leave the city without seeing:
9/11 Tribute Museum
About the 9/11 Tribute Museum: The 9/11 attacks are rooted into the history and culture of New York City, and through interactive exhibitions and guided tours, this reverent museum highlights the stories of resilience, compassion and service that arose as a result of the attacks. Guided tours are presented by family members, survivors and first responders who experienced the tragedy first-hand.
Group Visitor Tips: If you have a group of 15 people or more, you can make a reservation for a private, individualized group experience to accommodate your budget and schedule. You can choose from a self-guided audio tour, guided walking tour, educational program, or a combination package that includes admission to the One World Trade Center Observatory.
Address: 92 Greenwich St, New York, NY 10006
Phone: 212-422-3520
Statue of Liberty & Ellis Island
About the Statue of Liberty: Is any New York City visit complete without a ferry ride to Liberty Island for a peek at Lady Liberty herself? Originally a gift from France symbolizing the U.S.'s friendship with the nation, it became an icon of freedom and liberty for the millions of immigrants who arrived to the United States at the nearby Ellis Island. Today it stands as a significant American historical and cultural destination that should be on every NYC visitor's bucket list.
About Ellis Island: The Ellis Island National Museum of Immigration commemorates what was once America's largest immigration processing centre. Between 1892 and 1954, more than 12 million Europeans passed through the island seeking a better life in a new world. At the museum, you'll see a collection of documents, photographs and artifacts showcasing the island's history, as well as the American Immigrant Wall of Honor inscribed with 775,000 names of immigrants and settlers to the United States.
Group Visitor Tips: The only way to visit Liberty and Ellis Islands is via ferry reserved through Statue City Cruises, the only official and authorized ferry boat service to the islands. School groups, tour operators, and community groups (such as churches, corporate outings, and summer camps) can reserve group tickets via email or phone.
Due to the ongoing COVID-19 pandemic, as of writing, ferry tickets are only available by specific time of departure. Also note that access to the Statue of Liberty crown is closed and will reopen at a later phase. However, visits to the Statue's Pedestal are available and require reservations, which are included in your round trip ferry reservations. Additionally, masks are required for all guests while inside buildings on Liberty and Ellis Islands.
Ferry Departure at The Battery: Castle Clinton National Monument, Battery Park, New York, NY 10004
Ferry Departure at Liberty State Park: 1 Audrey Zapp Dr, Jersey City, NJ 07305
Group Sales at Statue City Cruises: 201-432-6321
The American Museum of Natural History
About AMNH: As one of the world's preeminent scientific and cultural institutions—and the largest natural history museum in the world—New York City's AMNH is revered for its 45 vast and varied exhibition halls. Must-sees in it's collection include The Great Canoe (a dugout canoe carved from a single cedar tree by the First Nations people), Lucy (the famed hominid fossil that provided evidence for early bipedalism), and Ahnighto (the largest meteorite on display in any museum).
Group Visitor Tips: To qualify for a group rate, you'll need to visit the AMNH with at least 20 people, and reservations must be made in advance. Keep in mind, due to the global pandemic, your tickets will be timed-entry and you'll need to wear a mask during your visit, as well as provide proof of vaccination. Also, as of writing, some services and amenities are suspended, such as coat check service, and no eating is permitted inside the museum galleries. For visitors who want to see the Mignone Halls of Gems and Minerals, you'll be required to join a virtual line for admittance.
Address: 200 Central Park West, New York, NY 10024
Phone: 212-769-5100
Book a NYC Bus Rental For Your Group's Art & Culture Trip
Whether you're making the hop from Staten Island to Manhattan for a day at the MoMA or are headed to the Radio City Music Hall from as far away as Albany, let New York City Charter Bus Company be your guide. Give us a call at 917-388-9602 to get a personalized quote for the price of your charter bus rental, and get one step closer to your fabulous art and culture experience in NYC.
Do you need to rent a charter bus?