Guide to Visiting the Metropolitan Museum of Art
The Metropolitan Museum of Art frequently ranks as New York City's most-visited tourist attraction, with around 7 million visitors in an average year. Because of the COVID-19 pandemic, however, the Met had to close and reopen with significantly reduced crowds. As of this writing (October 2020), the museum has limited capacity and many social distancing practices in place, including a mask requirement. It's a good idea to check the museum's website before you visit to find out what restrictions are in place before you visit.
Because of capacity restrictions, the Met is not currently allowing large groups. That may change in the future, but for now, you'll need to stick to small groups or split your large group into pods of just a few people. However you decide to arrange your visit, New York Charter Bus Company can help. We offer minibuses for small groups and large charter buses where your group can ride together before you split up. Just give us a call at 917-388-9602 to schedule your transportation, and keep reading to get ready for your visit to the Met.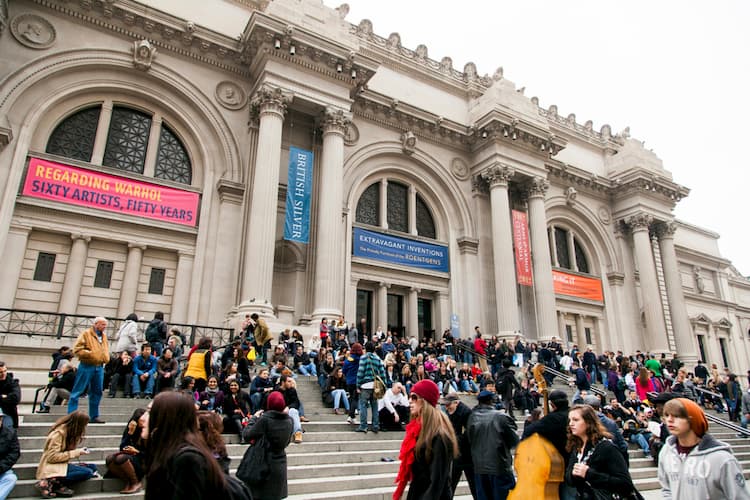 What to do before you arrive
You currently need timed tickets to enter the Met, and capacity is limited. Your group should reserve your tickets online before booking your transportation, since you won't be able to get in if you just show up. As of October 2020, the museum's hours are:
Thursday and Friday: 12–7 p.m.
Saturday–Monday: 10 a.m.–5 p.m.
NY state residents can reserve a time slot and then pay-what-they-can when they arrive at the museum, and caregivers for visitors with disabilities can enter for free. For non-NY residents, ticket costs are as follows:
| | |
| --- | --- |
| Adults | $25 |
| Seniors (65 and over) | $17 |
| Students | $12 |
| Members and Patrons | Free |
| Children (under 12) | Free |
Once you've made your timed reservation, you can prepare for your visit by checking out the museum's informational blogs and downloading the Met Audio Guide to your smartphone or iPad.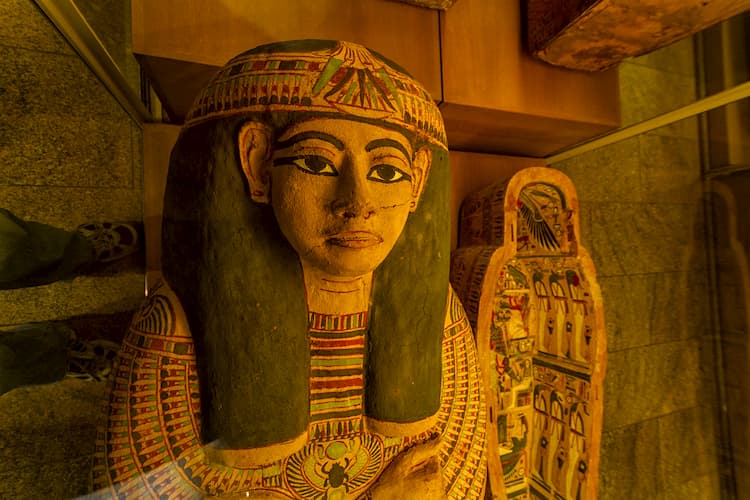 Where to park and unload
The Met lies on Fifth Avenue, a street that doesn't allow bus standing or parking. Buses may only stop long enough to unload passengers at the corner of Fifth Avenue and 83rd Street. Then, the bus driver should cross Central Park at 79th Street or 65th Street to reach West 62nd Street between Columbus and Amsterdam avenues. Most of this area is reserved for bus layovers.
When it's time to pick your group up, your driver should go north on Amsterdam Avenue to 86th Street, east on 86th Street across Central Park, and then south on Fifth Avenue to reach the pick-up area. If you have people in your group who need to use the accessible entrance at Fifth Avenue and 81st Street, the museum can help you make alternate arrangements for bus drop-off. Call them at 212-570-1437 for more information.
Accessibility
If you need to use the accessible entrance to the museum, you may also want to research the museum's other accessibility features before you arrive. The Met offers a variety of features to help guests with disabilities explore the museum, but some services have been altered by the pandemic, so checking the museum website before you arrive might be a good idea.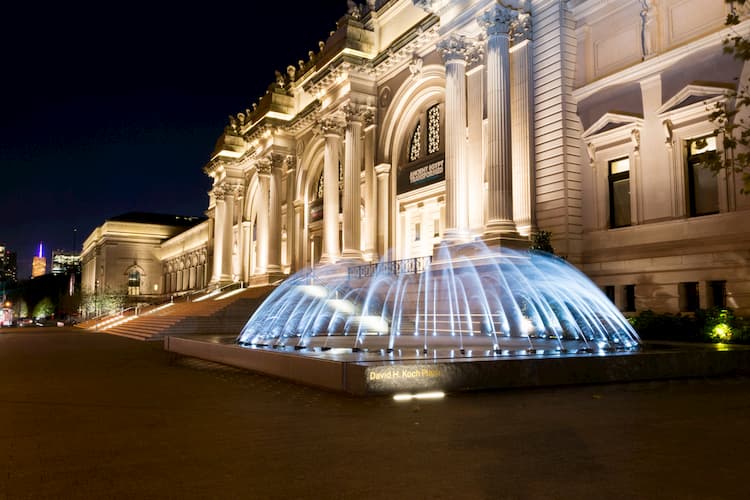 For guests with mobility-related disabilities
All galleries at the Met are fully accessible to wheelchair users and people who need to avoid stairs, and all personal mobility aids are permitted. However, some galleries may be temporarily closed for social distancing, which could change where the stair-free routes are. You can ask the museum staff for help finding them.
Need to borrow a mobility device from the museum? Reserve an electronic personal assistance mobility device by emailing access@metmuseum.org or calling 212-650-2010. You can also request a cleaned, sanitized manual wheelchair from the coat check at the 81st St. entrance on a first-come, first-served basis. If you can't propel the manual wheelchair yourself, you'll need to bring a companion, as the museum's wheelchair escort program is temporarily suspended.
Keep in mind that because of social distancing, there may be lines to enter the museum and seating will be reduced. If you know you can't wait in line or will need seating, talk to a member of the museum staff for assistance.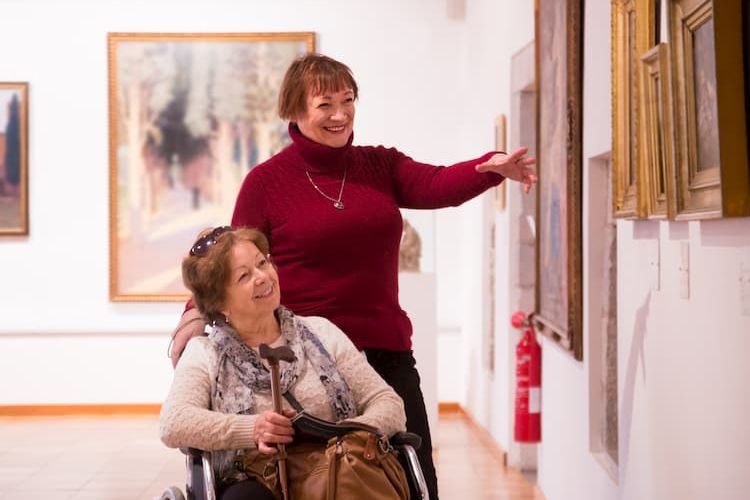 For guests with visual and auditory disabilities
Physical Audio Guides that you pick up at the museum are temporarily unavailable, but all visitors, including blind or partially sighted visitors, can stream or download a free Audio Guide on their iPad or smartphone. The Met has free WiFi in the galleries to make it easier to use the Audio Guide. Service dogs are also welcome. However, because social distancing has changed walking paths throughout the Museum, the Met recommends that blind or partially sighted visitors temporarily come to the museum with a sighted companion to help them navigate the new paths and avoid crowds.
Deaf and hard-of-hearing guests can download or stream the Met's written guides on their smartphones or iPads, as well as reading the labels beside the art. Exhibitions with audio also have assistive listening devices that guests can tune into, though the Met asks that you bring your own headphones or ear loop until the pandemic is over.
What to see when you're there
Once you've figured out how you're going to get to and around the Met, you can pick out what you'd like to see. The museum has a range of exciting ongoing exhibitions, including In Praise of Painting: Dutch Masterpieces at the Met, which features 67 works by artists like Rembrandt, Hals, and Vermeer.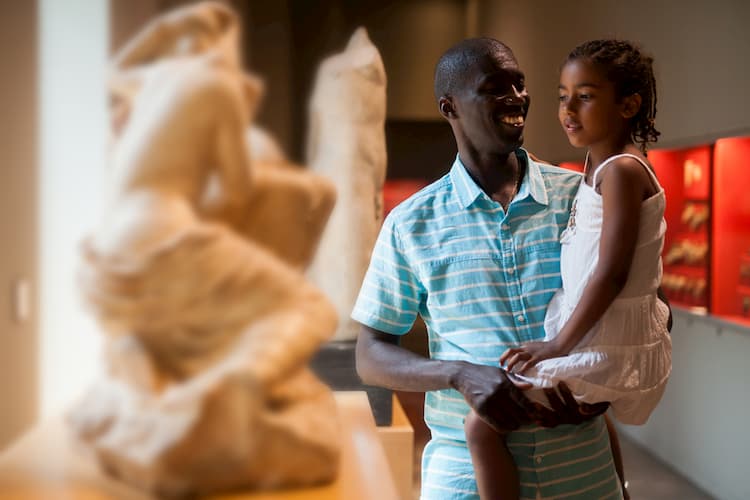 If you're more interested in Native creators, check out Art of Native America, which has 116 works from more than 50 cultures. Collection highlights include sculptures from British Columbia and Alaska, pottery from Southwestern tribes, drawings from the Plains, and baskets woven by tribes from California.
The Met also recently renovated their British galleries, which now cover 11,000 square feet and include British decorative arts and sculpture from 1500 to 1900. Among the 10 galleries and 700 works of art, you'll find a 17th-century staircase, recreated historic interiors from 3 English manor homes, and 100 decorative English teapots displayed in 2 cases.
Want to make sure you see the Met's most famous works? Here are a few pieces you won't want to miss:
The Sphinx of Hatshepsut
Bodhisattva Avalokiteshvara in Water Moon Form (Shuiyue Guanyin)
The Death of Socrates, Jacques Louis David
Young Mother Sewing, Mary Cassatt
Gertrude Stein, Pablo Picasso
What to eat and drink
Two of the Met's dining venues are currently open with limited hours. On the Ground Floor you'll find the Eatery, which serves seasonal salads and sandwiches made with ingredients from nearby farms and ranches. The American Wing Cafe on the 1st Floor is more of a coffee shop, with hot and iced drinks and snacks like cookies and croissants. Both dining venues have the same hours:
Sat, Sun, and Mon: 11 a.m.-4 p.m.
Thursday and Friday: 1-6 pm
Since eating and drinking will require you to remove your mask, make sure you find a spot far away from other guests while you enjoy your food or drinks. When you get back to exploring the galleries, you'll need to put your mask back on.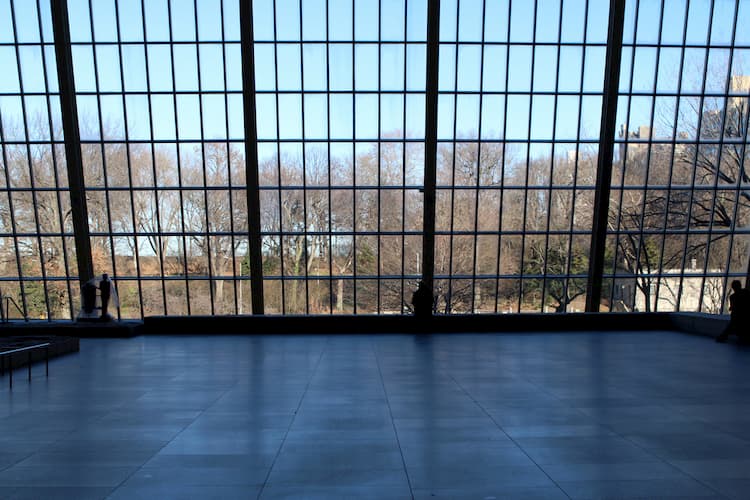 Plan your group visit to the Met
With more than 2 million pieces of art spanning more than 5,000 years of history, the Met is one of the most impressive art museums in the world. And now that it's open again, it's not surprising that groups are eager to visit. But the pandemic has changed many of the museum's policies, which means you'll need to do a bit of advance research before your adventure.
Once you finish researching and reading our guide, reserve your tickets online, split your group into small pods, and call New York Charter Bus Company for a clean, private ride to your drop-off point. We're available 24/7 at 917-388-9602 to help you plan your next group trip to the Met.
Do you need to rent a charter bus?