Beginner's Guide to Visiting Brooklyn
You don't have to be a lifelong NYC resident to know that Brooklyn is on the up and up. With trendy galleries, innovative eateries, and sightseeing opportunities around every corner, it's no surprise that many first-time visitors venture to this Long Island borough to take in the youthful vibe.
Not sure where to go, what to do, or how to get around Brooklyn with a group? We've put together this handy beginner's guide, so you can rent a Brooklyn charter bus and plan an outing with peace of mind! Keep reading to learn more about how to make the most of your group trip in the hippest New York City borough.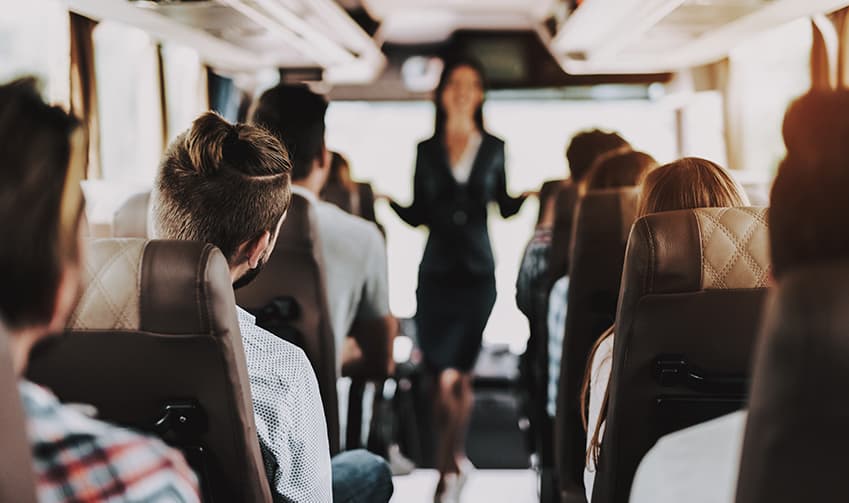 Getting Around Brooklyn with a Group
Fun fact: Brooklyn has the highest population density out of the five NYC boroughs. While the NYC subway lines are extensive throughout Brooklyn, that means you're almost always surrounded by bodies when traveling from place to place—and a lot of bodies mean it can be hard to navigate with a large group.
Whether you're transferring a large group of sightseers between destinations and want to avoid getting lost or you're a small group hopping between boroughs like the Bronx and Staten Island (which can be tricky to get to by subway), New York Charter Bus Company has your back. Our 24-hour reservation team will be happy to connect you with the ideal motorcoach—from compact minibus shuttles to full-sized charter bus rentals—so your passengers stay together and comfortable while on the road. You'll never have to worry about making a transfer or arriving late once you let a professional bus driver provide a direct route between your must-see Brooklyn spots.
Top Things to Do and See in Brooklyn
We get it—there is so much to see and experience in this bustling borough, and it can be hard to narrow down your itinerary to the destinations your first-time visitors absolutely shouldn't miss. Here are just a few popular destinations we recommend to travelers new to Brooklyn: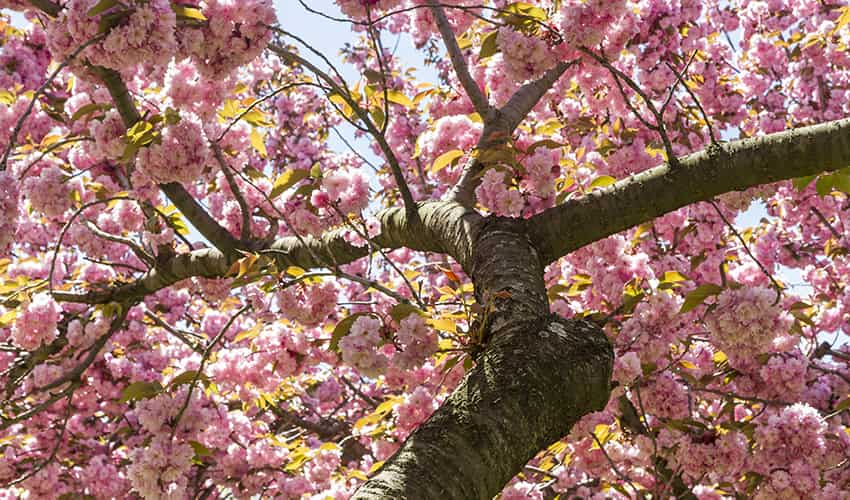 Brooklyn Botanic Garden
Address: 990 Washington Ave, Brooklyn, NY 11225
Phone: (718) 623-7200
Besides Central Park, the Brooklyn Botanic Garden is one of the most popular green spaces in NYC. These 52 acres are home to thousands of plant species and boast many specialty gardens for all strokes of plant lovers. That being said, if you're new to the gardens or are short on time, be sure to check out the seasonal colors and blooms the collections have to offer—from the soft pastel pink cherry blossoms in springtime to the waves of crimson maples come autumn.
DUMBO
Address: Dumbo, Brooklyn, NY 11201
"Down Under the Manhattan Bridge Overpass," otherwise known as DUMBO, is considered the premier art district of Brooklyn. Take your time wandering through the area's multiple galleries with your art enthusiasts—you never know which up-and-coming artist showcased here will be the next big phenomenon.
Aside from art, DUMBO also offers some unique, only-in-Brooklyn experiences your first-time visitors won't want to miss. Haggle for souvenirs at the Brooklyn Flea, check out the boutiques and food hall at Empire Stores (located in a renovated Civil War-era coffee warehouse), and snap the perfect group photo in front of the Manhattan Bridge along Washington Street.
Green-Wood Cemetery
Address: 500 25th St, Brooklyn, NY 11232
Phone: (718) 768-7300
While this stop may seem like a macabre addition to your Brooklyn group itinerary, there are plenty of reasons why your sightseers will want to check out Green-Wood Cemetery. For one thing, it's full of history tour possibilities for field trips and adult learners alike. Before it became the 478-acre cemetery you see today, this site was the battlefield Battle of Brooklyn during the Revolutionary War era.
Battlefield for the Battle of Brooklyn turned sprawling 478-acre cemetery. Depending on the time of year, your group can enjoy a trolley tour through the grounds, a historical reenactment event, or even a small concert in the cemetery's catacombs! Call in advance to book a private, 2-hour tour of Green-Wood Cemetery with your group of 25 to 60 people—though another can stroll through the green space at their own pace for free.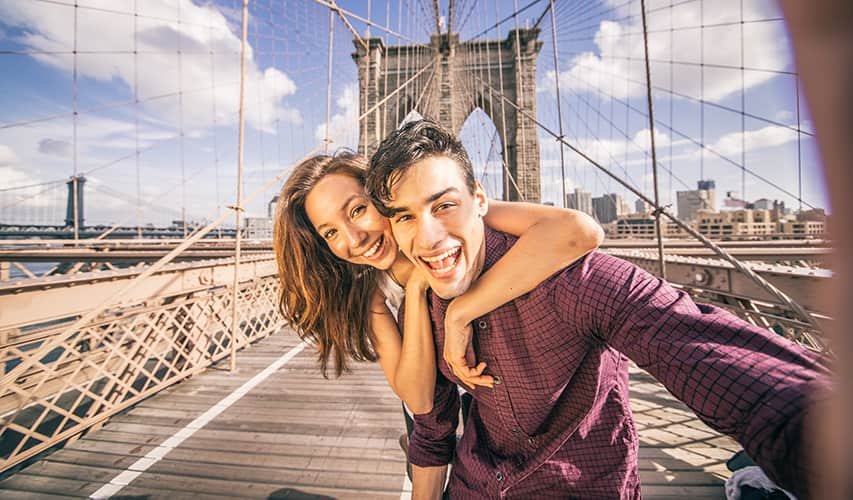 Brooklyn Bridge
Address: Brooklyn Bridge, New York, NY 10038
Phone: (347) 647-0876
Easily one of the most recognizable landmarks of the borough, the Brooklyn Bridge draws thousands of pedestrians every year—and for good reason! From the walkway of this 1883 suspension bridge, you can usually catch a glimpse of the Statue of Liberty, the Chrysler Building, and other iconic parts of the NYC skyline on a clear day. And since the bridge is open 24 hours daily, it's considered a local-favorite spot for catching the sunset in NYC.
Planning to walk the length of the Brooklyn Bridge with a group? We recommend asking your charter bus driver to drop everyone off on the Brooklyn side, on the corner of Adams and Tillary. From there, your sightseers can take their time walking the mile-long pedestrian path—partially to savor the view, but also to give your driver plenty of time to cross over to Manhattan. Oversized vehicles and motorcoaches such as charter buses are not permitted on the Brooklyn Bridge, so your driver will need to find an alternative route across the East River to meet your group at the coach-friendly pickup point on the northeastern corner of City Hall Park.
Where to Eat with a Group in Brooklyn
Sightseeing can be hungry work, so your group will want to lock down dinner reservations well before meal times. Luckily, we know a couple of group-friendly eateries where your first-time Brooklyn group can chow down comfortably:
Bamonte's
Address: 32 Withers St, Brooklyn, NY 11211
Phone: (718) 384-8831
In the mood for old-school Italian? It doesn't get more authentic or more traditional than Bamonte's! Founded in 1900, this restaurant is the oldest still-operating eatery in New York City. Expect tuxedoed waiters and a retro atmosphere, as well as an extensive wine selection from Central Italy. Fan-favorite menu items include chicken francese, baked clams, and pork chops with peppers (hot or sweet).
Smorgasburg
Address: Breeze Hill, Prospect Park, Brooklyn, NY 11225
If you've ever traveled with a large crowd of folks, you'll know that deciding where to eat can be a whole ordeal. But if you're visiting Brooklyn in the spring or summertime, you're in luck! Smorgasburg is the largest open-air food market in America—showcasing 100 local vendors and drawing in 20,000 to 30,000 people every weekend of the warmer months in NYC.
Once you arrive in Prospect Park, your group can split up and chow down on a wide variety of cuisines, including Japanese fried chicken, ramen-inspired burgers, and spaghetti donuts (yes, you read that right) or tamer options from food trucks and local taco joints.
Ease Your Brooklyn Transportation with a Charter Bus Rental
Now that you know where to go and what to do in Brooklyn, all that's left is to arrange the travel logistics! New York Charter Bus Company makes it easy for groups to navigate New York City's best boroughs with the greatest of ease, thanks to our vast network of minibus and charter bus rentals. Give us a call at 917-463-3708 today to learn how we can connect your first-time tour group with the ideal Brooklyn bus rental, and we'll even provide a free, no-obligation quote tailored to your trip's details!
Do you need to rent a charter bus?