Guide to Group Restaurants in Queens
New York City is a foodie's paradise where you can sample foods from all over the world. With a melting pot of cuisine as diverse as the city itself, you can find everything from Greek to Italian to Cuban food in restaurants, street food stalls, and food festivals in NYC.
With so many options, it can become overwhelming. As a foodie, how do you make the most out of your time in the food capital of the United States? And what about if you have a group to consider?
We're here to help. In this post, we are zeroing in specifically on Queens. One of New York City's best areas for food, the biggest of the city's five boroughs has a lot to offer in terms of different cuisine. It's got plenty of group-friendly restaurants, also.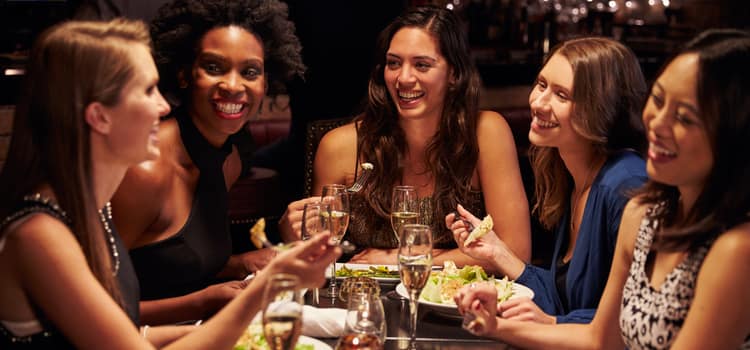 New York City is known for being densely populated, and for having some of the worst traffic in the country. And if you want to go with a group to New York City, specifically Queens, coordinating Ubers and vehicles and parking is enough to give you a massive headache. With New York Charter Bus Company, you and your group can cruise through Queens in comfort and style, taking advantage of the buses we charter and their modern design, extensive amenities, and different models that accommodate all group sizes. Give us a call any time, obligation-free, at 917-722-2349 to talk more about how a charter bus can help enhance your group's trip to Queens.
Below are our recommendations for the best group restaurants in Queens.
The Door
The Door offers comfy Jamaican food in an upscale setting. Guests rave about the authentic Jamaican flavor of the dishes there, with a lot of shoutouts going to the restaurant's brown stew snapper. Expect to also find traditional Jamaican favorites such as jerk chicken, oxtail, and escovitch.
Its website mentions specific reservation times allotted for groups of 10 or more, so if your group is larger, you can still eat there, you just need to reserve at specific times. Parking is very limited, so a charter bus would be helpful to pick up and drop off your group.
Address: 163-07 Baisley Blvd, Jamaica, NY 11434
Contact: (718) 525-1083
Maiella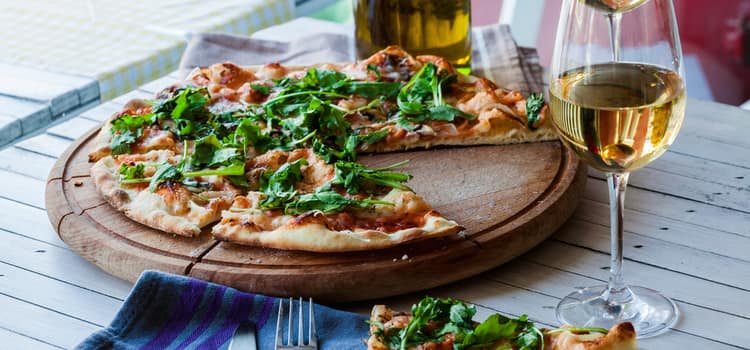 This sophisticated waterfront Italian restaurant offers authentic Italian cuisine with modern twists. Enjoy everything from pizza to pasta to duck and chicken. Maiella's spacious outdoor terrace features views of Manhattan and Gantry State Park, and the atmosphere is described as very romantic. Guests also love the extensive wine list, which pairs perfectly with the entrees.
Maiella offers beautiful and intimate private event rooms, available upon reservation. The rooms can accommodate anywhere from 21 to 75 seated guests depending on the room.
Nearby parking starts at $11, with the closest option being an $18 parking garage; a charter bus would come in handy, as it can simply drop off your group at the front and pick you back up after dinner.
Address: 4610 Center Blvd, Queens, NY 11109
Contact: (718) 606-1770
Amylos Taverna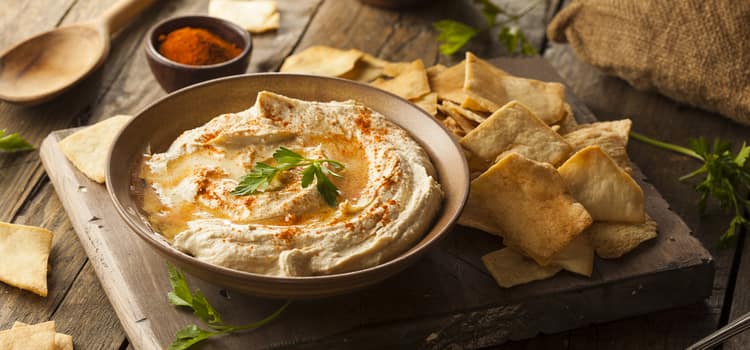 Authentic Greek food is only one charter bus ride away when you visit Amylos Taverna in Queens. Featuring a gorgeous interior with Grecian vibes, Amylos also offers plentiful outdoor seating. The food options are also group-friendly, offering a wide variety of small Greek plates like moussaka croquettes, smoked meatballs, and spreads like hummus and tzatziki. Try a cocktail to go with dinner, as well; they offer several fun and creative cocktails that pair well with the entrees.
Parking is limited and the streets are crowded near this eatery, so be sure to arrange a ride; a charter bus can help accommodate your group and save you the hassle of ridesharing and finding parking.
Address: 33-19 Broadway, Queens, NY 11106
Contact: (718) 215-0228
Blend on the Water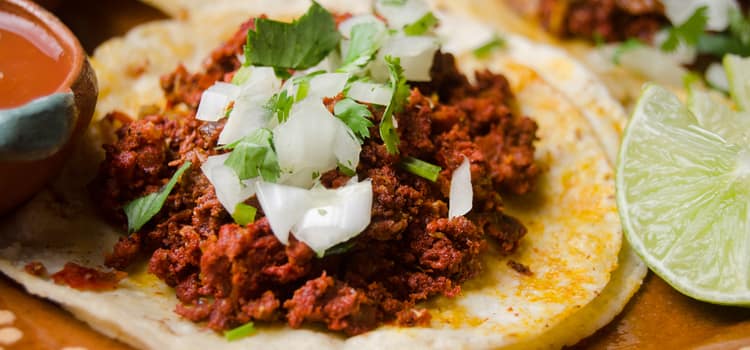 Blend on the Water featured elevated Latin-inspired eats and a view of the river. It also offers plenty of outdoor seating for groups. Menu standouts include the chorizo mac and cheese and the lobster and crab tequeños. It's also a great place to celebrate birthdays; staff have been known to come out and sing happy birthday with a dessert featuring a sparkling birthday candle on top.
Their group reservations are currently capped at a ten people maximum, making this a great option for smaller groups. Parking is limited, they do not offer valet at this time, and the closest parking garage is at 46th Ave.
Address: 45-40 Center Blvd, Queens, NY 11109
Contact: (718) 606-9851
The Ditty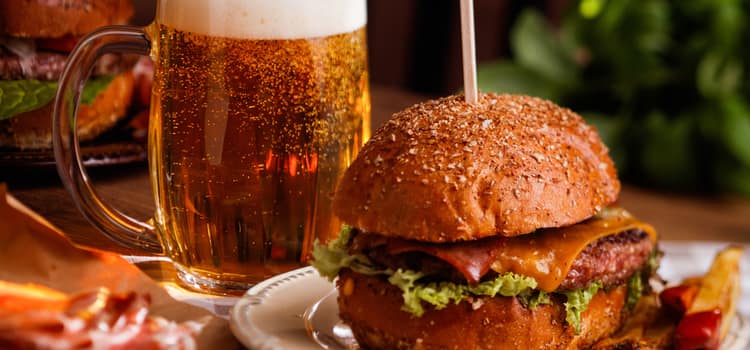 This bar is intimate yet comfortable and offers indulgent bar bites such as Frito pie chili dogs, Mexican style street corn, steak toast, and Old Bay fries. The bar features special DJ nights, and you can also enjoy fun board games while you eat. It goes without saying the cocktails are amazing, also.
The Ditty features space on the outdoor patio and on the back for larger groups of people, away from the noise and hullabaloo of the bar. Their website also features a form to inquire about private events if you have a larger group.
Address: 3503 Ditmars Blvd, Queens, NY 11105
Contact: (347) 617-1747
Tacuba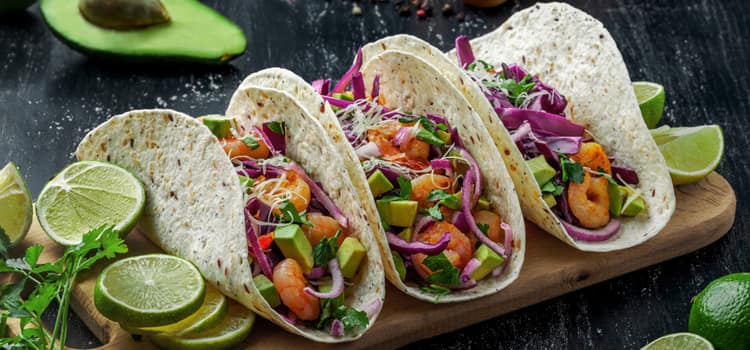 Featuring fun, cantina-style decor and gourmet tacos, this Mexican and Pan-Latin inspired restaurant is great for groups due to its open interior space and ample outdoor tables. Guests love their cocktails and other alcoholic offerings, especially the sangria and mojito. Be sure to try the mac and cheese with lobster – it's a guest favorite.
Tacuba is also only a minute walk away from one of Queens' most popular museums, the Museum of the Moving Image. An afternoon at the museum followed by lunch or dinner at Tacuba would be a great way to spend your time in Queens, and a charter bus can help you easily navigate the area.
Their website allows you to book a reservation for up to nine people, but call the restaurant directly and you may be able to seat a larger group.
Address: 35-01 36th St, Queens, NY 11106
Contact: (718) 786-2727
Rainhas Churrascaria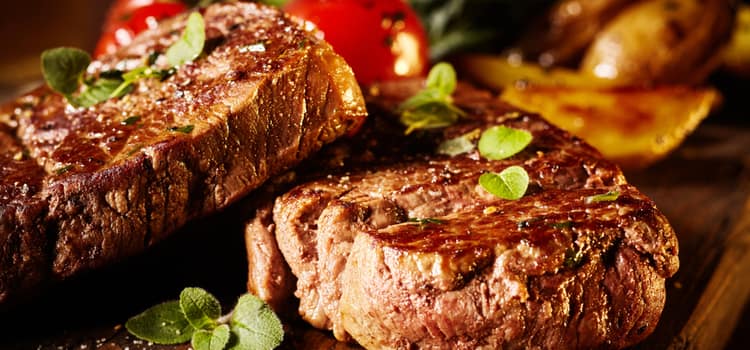 This Brazilian steakhouse showcases all-you-can-eat meat, a buffet, salad bar, and cocktails in a sophisticated, elegant environment that is also affordable and down-to-earth. Some of the favorites on the menu include the skirt steak, grilled pineapple, and oxtail stew. This also isn't a place you want to skip dessert at – guests rave about the desserts, including homemade flan, tres leches, tiramisu, chocolate fondant, and more.
Rainhas has plenty of room for larger parties, and you can also make a reservation online just to be safe. The restaurant has options to accommodate groups as large as 20 or more people.
Rainhas offers both street and valet parking, but you can skip the hassle of parking altogether if you rent a charter bus for your group.
Address: 108-01 Northern Blvd, Corona, NY 11368
Contact: (718) 779-8808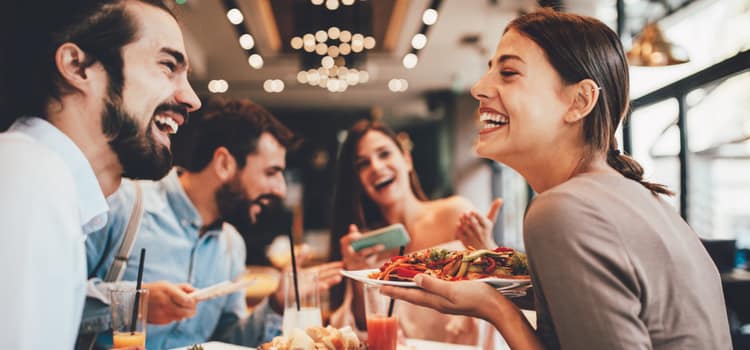 Enjoy the cuisine of Queens with New York Charter Bus Company
Ready to enjoy all the delicious food that Queens has to offer, stress-free? Give us a call at 917-722-2349 and learn more about how a charter bus can be beneficial to your group. There's no obligation to book, and if you decide to, we will work with you to find an affordable charter bus for you and your group's needs.
Do you need to rent a charter bus?