Bronx "Deep Cuts" for Frequent Travelers
This isn't your first time visiting The Bronx. You've explored all the first-time visitor tourist hotspots and seen the borough's rich arts and culture scene, so what now? If it's your umpteenth time visiting The Bronx, you'll probably want to see a few things off the beaten path.
Whether you're taking a private group tour, a field trip, or you're looking for a fun team-building activity, The Bronx has quite a few lesser-traveled-yet-cool destinations for groups. New York Charter Bus Company wants to help you see a few of The Bronx's hidden gems, wherever your travels may take you. Get comfortable on a private minibus or charter bus rental as you travel around The Bronx with a professional driver handling the transportation. A New York Charter Bus Company rental rep can help you book a bus rental anywhere in The Bronx and beyond by calling 917-388-9602.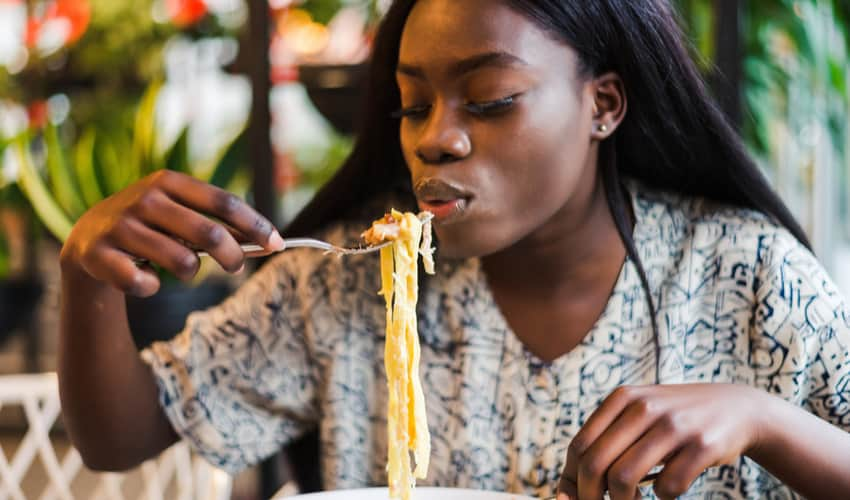 Grab authentic Italian bites in Bronx's Little Italy.
Address: 2344 Arthur Ave, Bronx, NY 10458
Phone: (718) 220-0346
Little Italy in Manhattan is often referred to as the heart of NYC's large Italian community, but The Bronx's counterpart is just as impressive! Many Italian immigrants that flocked to The Bronx in the 1850s settled in the borough's Belmont neighborhood. You'll find a variety of Italian delis, markets, and restaurants along the popular stretch of Arthur Avenue, including Arthur Avenue Retail Market. Pop into the market to grab fresh produce, a variety of cured meats from local butchers, hand-baked bread and pastries, and gourmet cheese. The Arthur Avenue Retail Market also houses The Bronx Beer Hall where you can sip on locally-crafted brews. If you want to sit down for a casual authentic Italian meal, consider local eateries like Antonio's Trattoria or Enzo's.
Feeling thirsty for a cold one after you've had your fill? Check out some beer gardens and breweries in the Bronx, like Brick & Hops and Gun Hill Brewing Co.
Charter bus rental parking tip: Parking lots can often be hard to come by in this part of The Bronx. Street parking can be found throughout the neighborhoods on Arthur Avenue and nearby streets but parking an oversized vehicle like a charter bus may be challenging.
Tour the Edgar Allen Poe Cottage.
Address: 2640 Grand Concourse, Bronx, NY 10458
Phone: (718) 881-8900
Preserved and run by The Bronx County Historical Society, this historic cottage was once home to famed New England poet and author Edgar Allen Poe. The cottage is located within Poe Park in The Bronx's Fordham Manor neighborhood. Although the cottage is small, it's filled with stories that bibliophiles and history lovers will surely appreciate. Poe lived in the humble cottage with his wife Virginia Clemm and her mother Maria Clemm. The family lived here from 1846 until Edgar's death in 1849 while visiting Baltimore. During that time, a few of Poe's famous poems like "Annabel Lee" and "Ulalume" were written in the home. Today, you'll see original furnishings, Poe's workspace, and learn about the poet's life.
Informative audio tours of the cottage are included with admission. Admission runs $5 per adult and $3 for students, children, and seniors. Private group tour appointments can be booked for school groups and adult groups by emailing education@bronxhistoricalsociety.org.
Charter bus rental parking tip: Poe Park does not have a private parking area. Street parking is located surrounding the park on Grand Concourse and E 192nd Street.
Pay respects at Woodlawn Cemetery.
Address: 4199 Webster Ave, Bronx, NY 10470
Phone:  (718) 920-0500
New York has some of the most beautiful historic cemeteries on the east coast. From Green-Wood Cemetery in Brooklyn to the famed Trinity Church Cemetery along Wall Street, these final resting places are wonderful locations for history and architecture lovers. Woodlawn Cemetery is hailed as one of the most beautiful cemeteries in the Bronx. This sprawling cemetery is a designated National Historic Landmark and houses memorials designed by famed American architects like McKim, Mead & White, and Cass Gilbert. Notable residents resting in the Woodlawn Cemetery include jazz legend Miles Davis, debutante and suffragette Alva Vanderbilt, Cuban-American singer Celia Cruz, and department store founder J. C. Penney.
Guided tours (by reservation) and seasonal events are held at the cemetery. Out of respect for those resting in Woodlawn and their families, recreational events are not allowed on the grounds. If you plan to stroll through the cemetery, please be respectful and mindful of where you're walking.
Charter bus rental parking: The cemetery does have a small private parking area but there likely won't be space for oversized vehicles like charter buses. Additional parking can be found along N Border Avenue, Central Avenue, and Webster Avenue.
Explore Wave Hill Public Garden & Cultural Center.
Address: 4900 Independence Ave, Bronx, NY 10471
Phone: (718) 549-3200
The New York Botanical Garden is easily the most popular selection of gardens in New York City, but this often comes with big crowds. Visiting the Wave Hill Public Garden & Cultural Center is a wonderful way to enjoy beautiful gardens in The Bronx, without getting overwhelmed by crowds.
Wave Hill is a 28-acre estate in Riverdale that overlooks the Hudson River. The estate dates back to 1843 and has two houses, Wave Hill House and Glyndor House, and a botanical garden. Interiors of the historic houses have been converted into art galleries displaying works from local and international artists. The garden portion of the estate includes a conservatory, herb garden, alpine house, conifer forest, aquatic garden, and gardens with a variety of seasonally blooming flowers.
Private guided group tours of the estate can be arranged for groups of 10 or more guests. Self-guided group visits are viable for groups of 20 or more. You'll need to reserve your group tickets in advance.
Charter bus rental parking: On-site parking is available at the estate. Additional parking can be found just down the road at the Riverdale Park Parking Lot.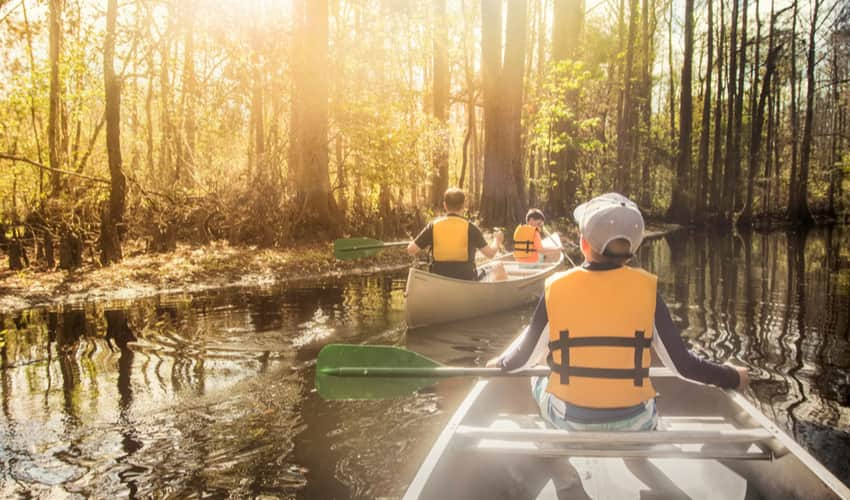 Paddle the Bronx River and stroll the Bronx Greenway.
Bronx River Greenway Address: 1490 Sheridan Blvd, Bronx, NY 10459
Not only is The Bronx home to Pelham Bay Park, the largest public park in New York City, it's also home to the Bronx River, the only freshwater river in NYC. The 24-mile river snakes through the borough and into Westchester County. The Bronx River is flanked by beautiful parks and popular attractions like the Bronx Zoo, New York Botanical Garden, and the Bronx River Forest.
Groups can organize a paddle tour of the river by emailing the Bronx River Alliance at paddle@bronxriver.org. The alliance offers several paddling options that explore different parts of the river and can last anywhere from 10 minutes to a few hours. Full river paddle tours are also available for visitors ages 17+ and those with experience paddling.
If you'd prefer to keep your feet on land, consider walking or biking along the Bronx Greenway. Make a stop by riverfront points of interest like the Concrete Plant Park, Bronx River Arts Center,  Westchester Avenue Railroad Station, and Starlight Park.
Charter bus rental parking tip: Parking along the river will vary depending on where your paddling access point will be. If you're planning a guided paddle, please inquire with a Bronx River Alliance representative about parking for your charter bus while on the river. Your charter bus driver may also find street parking near locations along the greenway.
See The Bronx's Hidden Gems with NYC Charter Bus Company
Keep your group trip running as smoothly as possible with a charter bus rental around The Bronx. Hop between the borough's hidden gems without worrying about your transportation. Give the New York Charter Bus Company team a call anytime at 917-388-9602 to learn more about rental pricing and to get a free, personalized quote.
Do you need to rent a charter bus?