A Beginner's Guide to the Bronx
When visitors think about some of the staples that make NYC great, you might think of Yankees baseball, the origins of hip-hop, and institutions like urban zoos and stately botanic gardens. And while boroughs like Manhattan and Brooklyn take all the credit when it comes to establishing the city's distinct culture, all of those things come from the Bronx!
Considering seeing it all for the first time? New York City Charter Bus Company is here to make your first visit to the Bronx easy! Keep reading to get an overview of everything your group needs to know before visiting NYC's most underrated borough:
Getting Around the Bronx
Before you figure out what's filling your itinerary, your group will want a solid transportation plan, so the transfers between destinations go off without a hitch. Different modes of transportation better suit some groups more than others: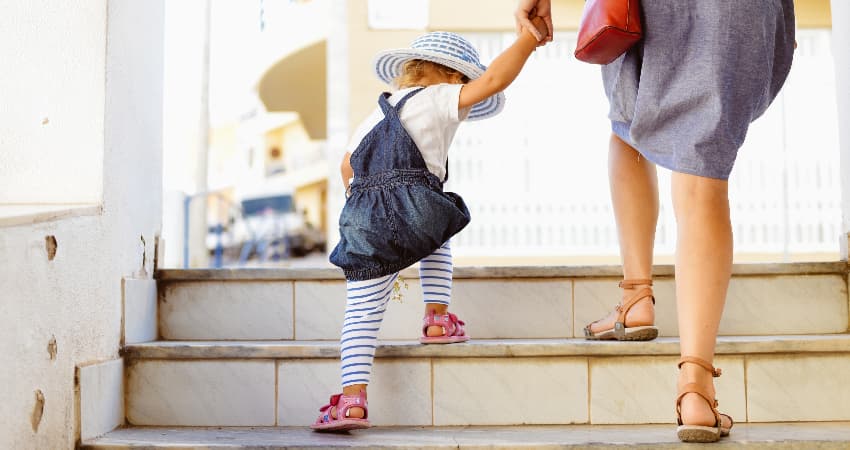 Walking
Ah, walking. It's the cheapest way to get around, no matter where you go. And in a city as dense as New York City, some may argue it's the fastest and best way to take in all the little details of the Bronx you'd otherwise miss from a passing vehicle or by taking the train.
The downside? The Bronx is the hilliest of the five boroughs, with elevations sometimes changing 30 feet within one city block. In fact, many of the sidewalks in the northwest corner are just… stairs. So if you're traveling with folks who have mobility concerns and steep staircases are not an option, you'll want to figure out some other ways to traverse the Bronx.
The Subway
The NYC subway is one of the cheapest non-walking transportation options and a big part of residents' day-to-day transportation throughout the borough—an experience every first-time NYC visitor should try at least once.
The subway makes 70 separate stops within The Bronx, making it one of the easiest boroughs to navigate by train. The fare to most destinations will cost $2.75, though pricing can vary. If you're in town for longer than a week, purchasing a 7-day pass may save you money in the long run.
However, there are some reasons why your group may want to avoid the subway. Large groups may have issues navigating it without getting split up or lost along the way—especially if you're new to the city and unfamiliar with the layout. So if you're planning a trip with over 10 people, a bunch of kids, or people who use wheelchairs or other mobility devices, the fast-paced subway system may not be the best transportation option for you.
Taxis
Is there anything more iconic than a New York City taxicab? Well, if you hail a cab in the Bronx, it may look a little different than you're expecting. The traditional yellow taxis are concentrated in Manhattan and NYC's airports, but around the Bronx and throughout the outer boroughs, you're more likely to see apple-green cabs called Boro Taxis.
They may appear different on the outside, but Boro Taxis function just the same as any on-demand ride service. They can be called right when you need a lift, and a cab will likely reach you within 5 to 10 minutes (depending on traffic). And like most taxis, cabs in the Bronx generally only hold 6 passengers at a time—so if your crew has more people than that, either expect to be split up and pay multiple fares or consider another transportation method.
Private Bronx Bus Rental
While renting a bus can seem expensive and a little overkill if you're visiting with a small group, it's one of the easiest ways to keep larger crowds together and comfortable throughout many excursions in the Bronx.
Reserve through New York City Charter Bus Company, and our reservation team can pair you with the ideal ride for your itinerary. Whether you need a compact minibus to navigate the busy city streets or a full-size charter bus for your class field trip or sightseeing tour, everyone can enjoy amenities like free WiFi, reclining seats, TVs with a DVD player, lots of luggage storage, and more! Plus, when you split the cost of your Bronx bus rental among all passengers, you'll likely spend the same as you would on other transportation methods—without the hassle of navigating the subway or hailing multiple cabs.
Give our 24/7 team a call at 917-388-9602, and let the pros handle your group travels through the borough while you focus on what the Bronx has to offer.
Must-See Destinations in the Bronx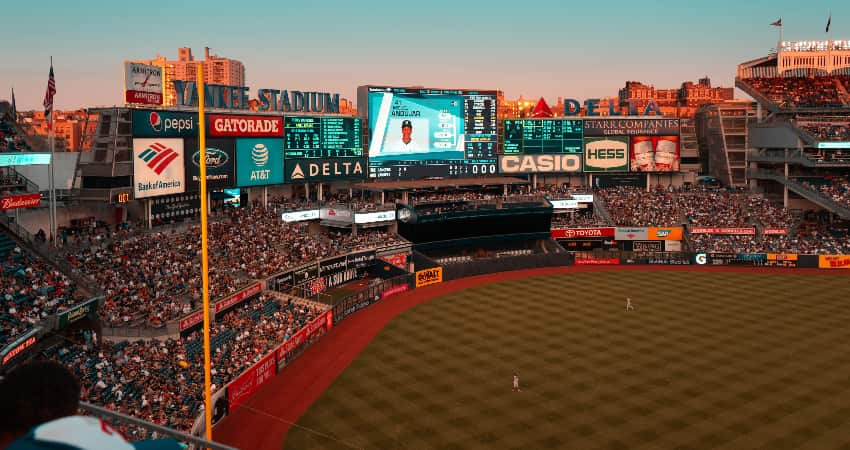 Yankee Stadium
Address: 1 E 161 St, The Bronx, NY 10451
Though this venue is probably on the itinerary for any sports fan, it's well worth seeing even if you're not traveling with a youth team or Yankees fan group. After all, sports are a big deal in New York City and throughout the Northeast—so stopping by to see the Yankee's home turf is a great way to experience the Bronx like a local.
Groups of 10 or more spectators can receive discounted group ticket rates for games during the regular baseball season. When you book your group tickets to Yankee Stadium, ask the box office about the places your charter bus driver can park the bus. The stadium's parking lots are not regulated by the stadium itself, and finding oversized vehicle parking at Yankee Stadium can be tricky. Depending on how popular your game is, you may need to reserve multiple spots to accommodate your bus or park your rental at a nearby train station.
Besides catching a game, we recommend spending your time at Yankee Stadium by booking a group tour—especially if your group includes history buffs! Since 1901, the Yankees have built a reputation as the world's most successful baseball team, with 27 World Series Championships under the belt. The stadium you'll visit nowadays isn't the original (the old Yankees Stadium is a block away and is now a public park). But this 2009 complex respects the original's 1923 dimensions and architecture style, and the behind-the-scenes tour guides will love to fill you in on the old stadium's long and storied history. English stadium tours run most days from 11 a.m. to 1:40 p.m—even during the off-season—and bilingual tours are available at 1 p.m. on many tour days throughout the week.
Bronx Zoo
Address: 2300 Southern Boulevard, The Bronx, NY 10460
This Bronx Park mainstay is considered the largest metropolitan zoo in the U.S. Nearly 6,000 animals representing 650 species call this urban oasis home, including megafauna like bison and hippos and tiny reptiles and insects from around the globe.
Before you purchase your zoo tickets, keep in mind that there are two tiers to entry and the general admission ticket won't let your group see all the animals. With a General Admission ticket, you can visit many of the popular showcases such as the Himilayan Highlands and Madagascar!, but if you have your heart set on seeing Congo gorillas or the butterfly garden, your group will need to purchase the Total Experience ticket package.
Speaking of tickets, the Bronx Zoo offers group discounts! In fact, groups of NYC public school students get into the zoo for free, so long as at least one chaperone tags along for every 10 kids. In addition, groups can receive a free ticket for every 20 purchased.
After dropping off everyone at the front entrance, your charter bus driver will be directed to park at the Southern Boulevard parking lot. Spots here are available on a first-come, first-served basis and costs $20 per bus. Keep in mind that parking fees will not be included in your NYC Charter Bus Company quote, so make sure you have some extra cash on hand to cover the fee.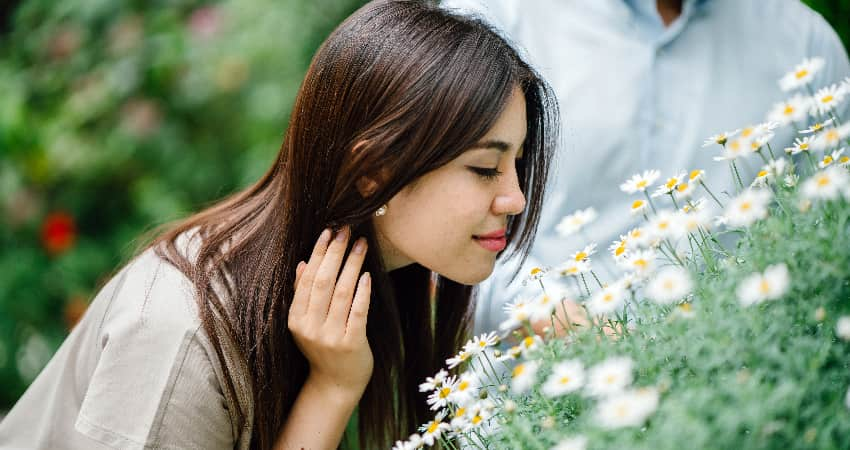 New York Botanical Gardens
Address: 2900 Southern Boulevard, The Bronx, NY 10458
Right next door to the zoo, you'll find one of the largest and oldest greenspaces in the city: the New York Botanical Gardens! This 250-acre park is home to over one million living plants and the world's largest collection of botany-related texts—a great getaway for city dwellers, plant lovers, and wedding guests alike!
Guests are free to take an organized tour of the gardens either with a guide or at their own pace, and groups can even book live workshops relating to food and plant sciences. Tickets don't sell out, but the Gardens advise groups to book their visit in advance through the garden's main website to receive special rates.
As for loading and unloading your charter bus rental, doing so at the New York Botanical Gardens is easy. There is a designated bus lane near the main entrance for easy access—though we recommend coordinating parking arrangements before you arrive.
Plan Your First-Time Trip to the Bronx
Whether you're only in town for a day during a business convention or dedicating a few days to exploring each of the boroughs, the Bronx has a lot to offer first-time visitors. The New York City Charter Bus Company team wants to make your first time in the borough a memorable one—so consider booking a private bus rental so you'll spend less time worrying about transportation and more time exploring the Bronx!
Call 917-388-9602 today for a free and personalized quote for your minibus or charter bus rental with no obligation to book with us. Our team is available 24/7 to answer any transportation questions you might have!
Do you need to rent a charter bus?