Beginner's Guide to Visiting Queens
Planning a group trip in New York City? Queens may not be the first borough that comes to mind when building your itinerary, but it should be! Sure, this Long Island borough may not hold the landmark attractions of Manhattan, but Queens has a lot to offer for out-of-town visitors and locals alike.
If you're not sure where to take your conference crowd, wedding party, or visiting school group, look no further! The New York City Charter Bus Company team has put together this beginner's guide to visiting Queens with a group. Keep reading to learn more about the destinations this charming borough has to offer.
Getting Around Queens with a Group
Navigating any part of New York City with a group can be a challenge. While the city's subway system is one of the most-traveled public transit in the world, first-time visitors are often surprised to find that Queens subway lines are not as thorough and direct as other boroughs. And yes, there are always taxis, but groups of 10 or more may not want to split into multiple vehicles just to get from one place to another, and budgeting for the fare before your trip can be tricky.
The solution? Rent a bus! Queens is one of the more bus-friendly places in New York City, thanks to the borough's select parking lots that can accommodate oversized vehicles.
Queens bus rentals can park for free at the NY Waterway Ferry Terminal with the purchase of a ferry ticket, which also gives travelers easy access to the city's waterways. Plus, when your group books a bus in New York City, no one has to worry about getting lost or separated while on the road—just hop aboard your personalized minibus or charter bus rental and enjoy the ride together.
As an added bonus, New York City Charter Bus Company's transparent and all-inclusive bus rental pricing means you'll know exactly how much your transportation will cost before you even depart. Call 917-722-2349 today to learn how we can ease your group transportation in Queens.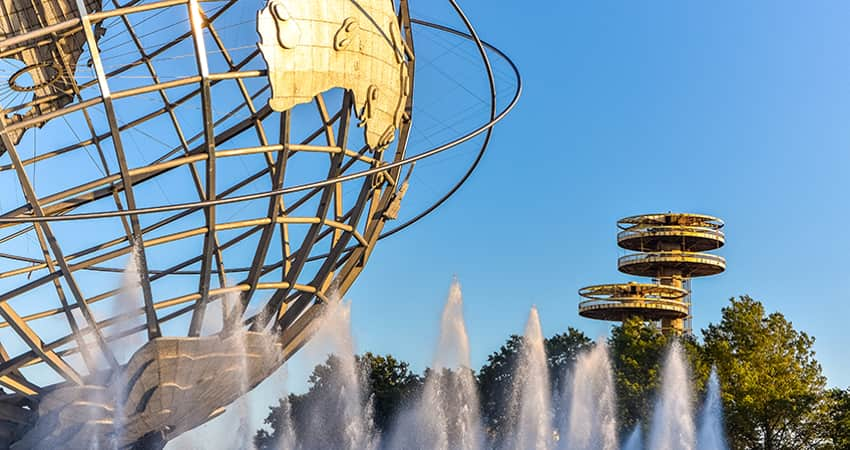 Flushing Meadows Corona Park
Address: Between Grand Central Pkwy and, Van Wyck Expy, 11354
First constructed in 1939 for the New York World's Fair, this plaza and greenspace are easily some of the most recognizable structures in Queens. At 879 acres, it's the fourth-largest park in New York City—so be sure to set aside enough time to take it all in! Some of the other must-see Queens attractions on this list are technically located within the park's perimeter, which makes it a great starting point for your first-time visitors' tour.
Here are just three of the park's top experiences first-time Queens visitors love:
Learn Something at the New York Hall of Science
Address: 47-01 111th St, Queens, NY 11368
A mainstay for local field trip groups, the New York Hall of Science is home to over 400 exhibits—many of which are interactive and designed to get kids excited about STEM. Here, you're bound to learn a thing or two about chemistry, biology, physics, and tech—from the physics of how rockets launch to the building blocks of life.
Planning a visit with a group of 15 or more? Get in touch with the museum's reservation team to inquire about discounted admission packages, even if you're traveling with a private group that's not affiliated with a school.
Catch a Mets Game with your Fan Group
Address: 41 Seaver Way, Queens, NY 11368
NYC sports fans, this destination needs no further introduction! CitiField is one of the most-visited destinations in Queens, thanks to the dedicated Mets fans who rally here throughout the season. Besides the usual gameday festivities, this stadium is open to tour groups before home games and while the Mets are playing away games. Tours include stops at the clubhouse, the dugout, the technical control rooms, onto the field, and (of course) the Mets Hall of Fame & Museum. And the best part? Citi Field has plenty of bus-friendly parking spots—your sporting event charter bus rental can park for $50 during regular season games and $90 during the postseason.
Check out the Queens Night Market
Address: 4701 111th Street, Corona, NY, United States, New York
Fun fact: Queens is one of the most diverse boroughs in New York City, and it shows in the wide variety of cuisine and immigrant-owned businesses that call this area home. And the best way to explore the borough's food scene all in one night? Enter, the Queens Night Market!
This nighttime market is a great place to find souvenirs and hear live music, but the real stars are the countless food vendors that set up shop here. Every Saturday evening in the warmer months, Flushing Meadows Corona Park comes alive with local-favorite cuisine stalls that sell tasty bites for dirt cheap ($6 or less per plate). So whether you're traveling with a nightlife crowd in search of a late-night snack or your large group can't decide on a single restaurant for dinner, the Queens Night Market will surely offer something delicious for everyone in your crew.
Explore Queens's Art Scene
While this borough may not have the same creative reputation as Brooklyn, art enthusiasts would be remiss to pass up the museums and gallery spaces Queens has to offer. We've covered some of the more popular art spots in our group guide to the Queens art scene, but here are the broad strokes:
Museum of the Moving Image
Address: 36-01 35th Ave, Queens, NY 11106
This space is dedicated to the history and tech behind all things film—from movies and television to online spaces like YouTube. Come check out curated exhibits that showcase political news coverage over the years, Jim Henson's creations, and much more.
MoMA PS1
Address: 22-25 Jackson Avenue Long Island City Queens, NY 11101
Similar to MoMA's primary museum in Manhattan, this museum features one of the most highly acclaimed collections of modern art in the world. But unlike its Manhattan cousin, the MoMA PS1 Contemporary Arts Center aims to bring this age's modern artists and patrons together under one roof—all in a relaxed and personal setting.
Socrates Sculpture Park
Address: 32-01 Vernon Blvd, Queens, NY 11106
If your group had visited this site before 1986, you would have been standing on a massive landfill. Today, this larger-than-life sculpture garden transforms this riverside park into a wonderland of mixed-media pieces by renowned and up-and-coming artists alike.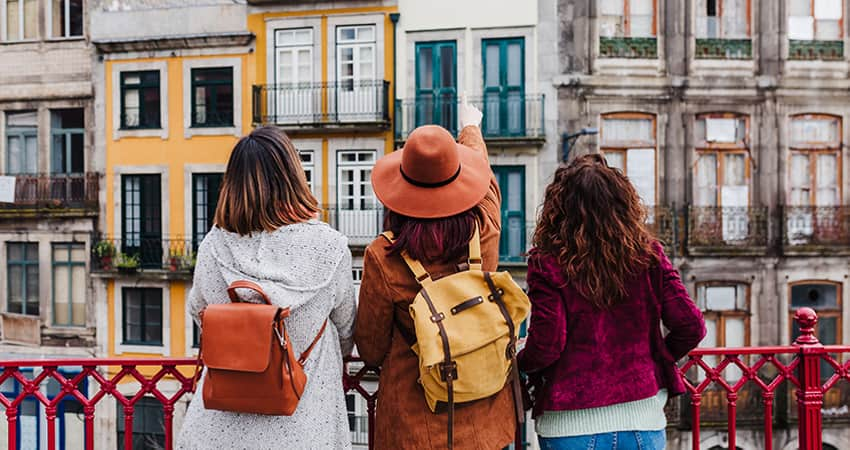 Ease Your First-Time Queens Travels with an NYC Bus Rental
Whenever you're ready to start planning your excursion, get in touch with the New York City Charter Bus Company team by calling 917-722-2349. We have years of experience simplifying group transportation services throughout the city, and we'd be happy to connect your group to the ideal Queens charter bus or minibus rental! Call today for more information and to lock in your free, personalized bus rental quote.
Do you need to rent a charter bus?