Tips for Taking a Charter Bus to Corporate Conferences in NYC
Given New York City's status as a major business hub, it's not surprising that the city hosts hundreds of business conferences each year. And New York's rich culture makes it an exciting place to attend a conference as well as a common one. Where else can you end a day of meetings with a visit to the MoMA followed by a cup of cereal milk ice cream?
But exciting as it may be, New York isn't always an easy place to navigate with a group. If you're traveling with people who aren't comfortable on the subway, getting your group from your hotel to the convention center to a restaurant can prove difficult. That's where New York City Charter Bus Company comes in.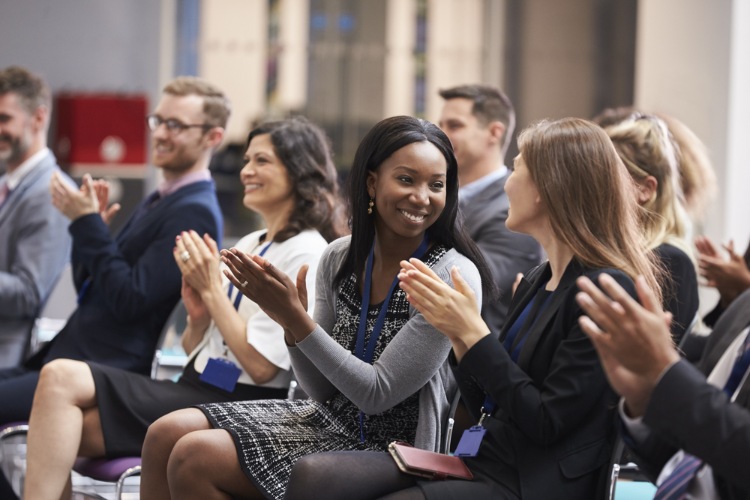 Before heading to your business convention at the Javits Center or the NY Marriott Marquis, give us a call at 917-388-9602 and we'll find a sleek, comfortable charter bus for your group. We'll also work with you to craft an itinerary that works for your driver and that follows all of NYC's regulations for charter buses. And with those regulations in mind, we've created this guide to attending work events in New York City.
1. Decide where you're going to stay in relation to the convention center.
If your event is being held at a hotel and your company can afford to book rooms at that same hotel, getting to meetings obviously won't be a problem. This is also true if you're staying at a hotel within walking distance of your destination. In either of those cases, though, you'll need to figure out if the hotel provides charter bus parking.
Most hotels in Manhattan don't have spaces to park a charter bus, so there's a good chance you'll need to find lodging and parking for your driver at another hotel. The most likely candidates will be hotels in Queens or Jersey City. Want to save some money? You can stay at the hotel in Queens or Jersey City too and let your driver take you to the convention center.
2. Choose where your group will eat.
Before booking a charter bus, it's important to know everywhere you want it to go. Obviously the conference venue and your hotel are important destinations, but don't forget to account for any restaurants or bars you want to visit with your coworkers.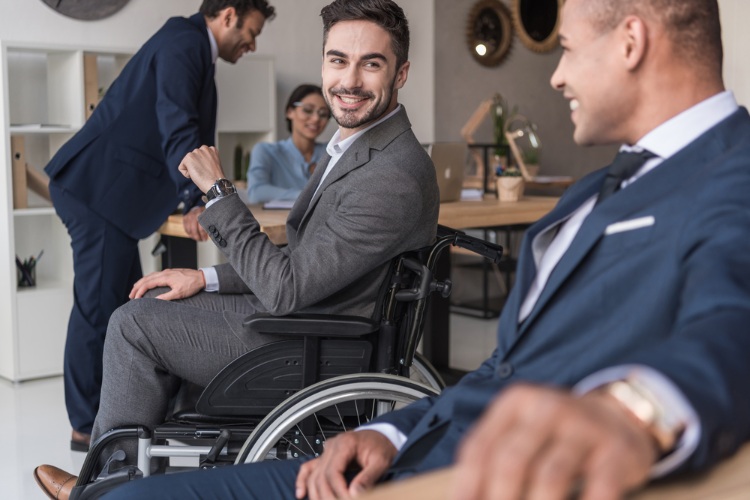 Depending on which dining venues you choose, it may be easiest to walk or take the subway from the convention center to the restaurant. But if the location is too far away or the subway is too confusing for your group, your charter bus can pick you up near the convention center and drop you off close to the restaurant.
3. Add in some fun activities.
If you have free time in between meetings and panels, why not treat your coworkers to a museum visit or an indoor rock-climbing session? You can check out group-friendly activities to do during fall or winter or learn about team-building activities from these posts, and then add the destinations you like to your itinerary.
Once you know where you want to go, you'll need to check the charter bus loading and unloading map issued by the NYC DOT to see where your charter bus can drop you off. You can obtain this map by calling 646-892-1429. And don't forget that you can request a bus with reclining seats and a flat-screen TV so you and your coworkers will be comfortable on the way there.
4. Create a routing plan.
Once you know which hotel you're staying at, where you're eating, and whether you're walking or riding to the convention center, you're ready to create your routing plan. All charter buses must have a routing plan when driving within NYC.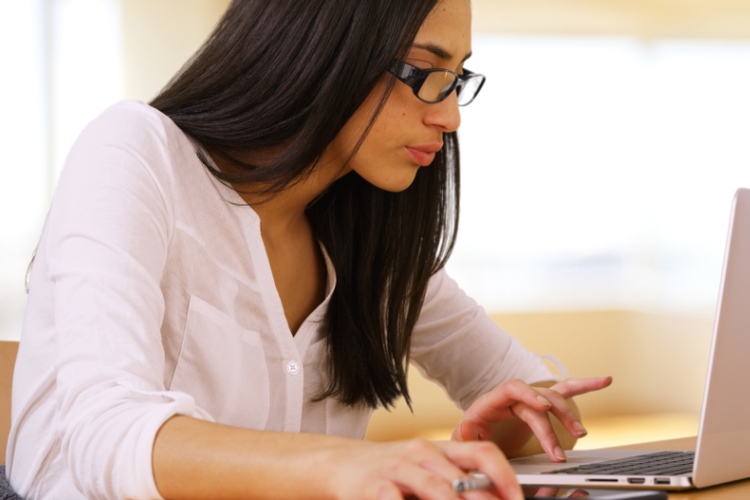 When drawing up your plan, keep in mind that charter buses have to use truck routes unless the bus can only reach its destination by using a local bus route or another route. If that's the case, the bus must leave the truck route at the intersection closest to its destination and return to the truck route as soon as possible.
The only exception is when you're going to multiple destinations that aren't along the truck route. In that case, your driver is allowed to use alternative routes, only returning to the truck route once a destination lays along it. This is where your routing plan comes in, though. If the police see a charter bus outside of designated truck routes, they can stop the bus and ask to see the routing plan.
Buses have more options for what roads they can take in boroughs outside of Manhattan. However, most of New York's major convention centers, like the Javits Center and the AMA Executive Conference Center, are in Manhattan, so it'll help to have a detailed routing plan for traveling within that borough.
Which brings us to loading and unloading. It's a good idea to contact the NYC DOT at 646-892-1429 before your trip to request an updated charter bus map that shows designated loading and unloading areas. Also, keep in mind that your bus isn't allowed to idle when the temperature is above 40 degrees and can only idle for up to three minutes when the temperature drops below 40. Therefore, it's important that your group gets on and off the bus as efficiently as possible.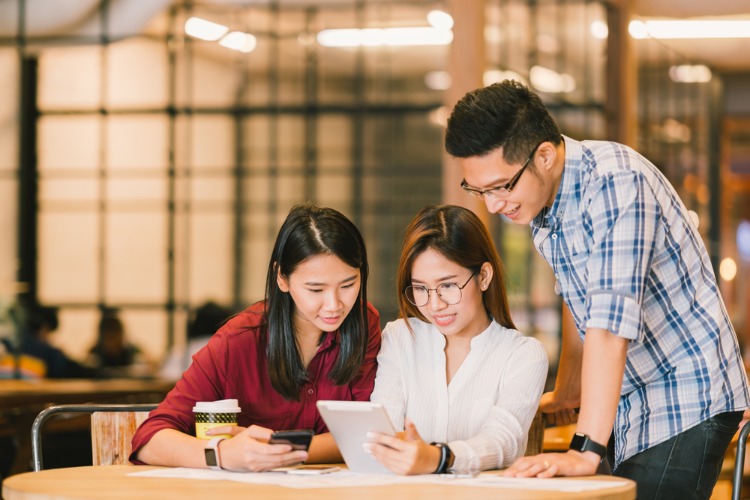 Once everyone is unloaded, your driver can proceed to a designated parking area to wait for you. The map mentioned above that shows loading and unloading zones also shows where charter buses can park. Most parking spots have a 3-hour maximum stay and cost $20 an hour, though a few have flat rates. You can pay at the meter using a credit card or the ParkNYC mobile app. You're responsible for parking fees, so keep that in mind when your company budgets.
5. Book your charter bus.
Once you know where your charter bus needs to go, you're ready to make your reservation. Give us a call at 917-388-9602 and share your itinerary so we can find the right bus for you.
This is also the time to request the amenities you need. Want free WiFi so you can check your email or work on assignments on the bus? Looking for plush, reclining seats to impress your coworkers? Just let us know. You can also ask your reservation specialist any questions you still have about your routing plan.
6. Head off to your business event.
Once you've booked your bus and given us your itinerary and routing plan, you can shift your focus from transportation to getting ready for your business conference. If you need to make any changes before your departure day, just contact us at 917-388-9602 and we'll be happy to help.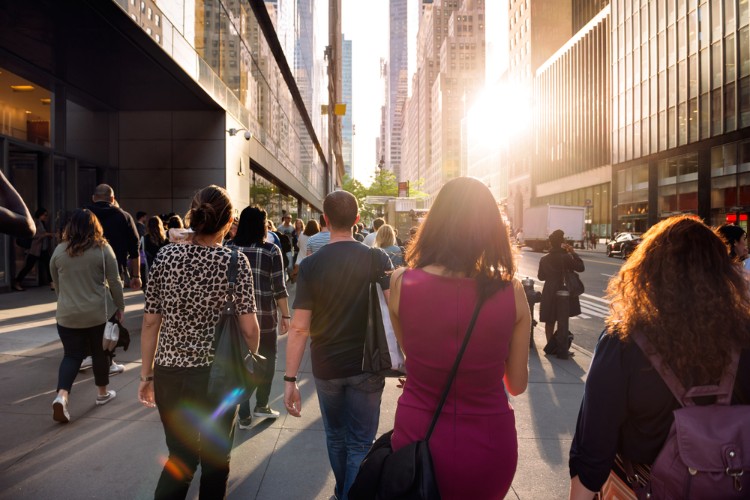 Don't need any changes? All you have to do is wait for your bus to pick you up on the first day of your trip. Let NYC Charter Bus Company take care of the driving so you can put all your energy toward excelling at your job and exploring an amazing city.
Book a Charter Bus for Your Business Trip Today
If you're lucky enough to go to New York for work, dozens of world-class conference venues, restaurants, bars, and theaters await. Call New York City Charter Bus Company so you won't have to worry about how to get around, and then enjoy a stimulating and productive trip to the city.
Do you need to rent a charter bus?