10 Awesome Indoor Group Activities in NYC
If you're taking a group to New York City during the winter months, you don't have to resort to making everyone trek through the snow in Central Park or across the icy sidewalks of Fifth Avenue. New York offers plenty of indoor activities to keep groups busy during the winter, from seeing dinosaurs to playing arcade games at a bar.
Of course, even if your activity is indoors, you still have to get there—and pro tip, subway stations are not heated. Charter buses, however, are. Call New York City Charter Bus Company at 917-388-9602 and ask your driver to pick you up outside of your hotel and drive you to the front entrance of the Met or Nitehawk Cinema. And keep reading to discover how you can have an awesome day in New York while spending a minimal amount of time in New York's weather.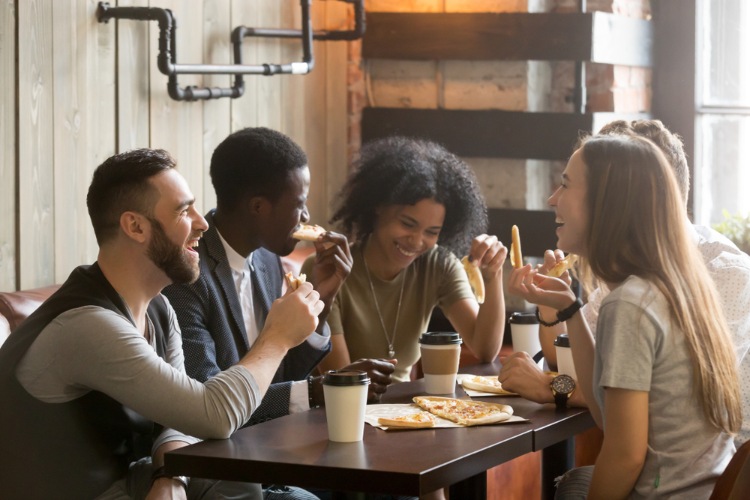 1. Visit a museum.
This may seem like an obvious choice, but it has to be said—New York has some of the best museums in the world, and your group can easily spend four or five hours in a single, well-heated location. If you love art, head to the Museum of Modern Art to see Dalí's The Persistence of Memory and van Gogh's The Starry Night, or wander through The Temple of Dendur at the Met. Visiting the Metropolitan Museum of Art should be on every New York City visitor's bucket list, and you can easily spend a day within it's walls marveling at world-famous exhibitions.
More of a dinosaur person? Tell your group to put on comfortable walking shoes and spend a full day wandering through the Museum of Natural History. In addition to the aforementioned dinosaurs, you can see fascinating exhibits in the Hall of African Peoples, the Hall of Asian Peoples, and the Hall of South American Peoples.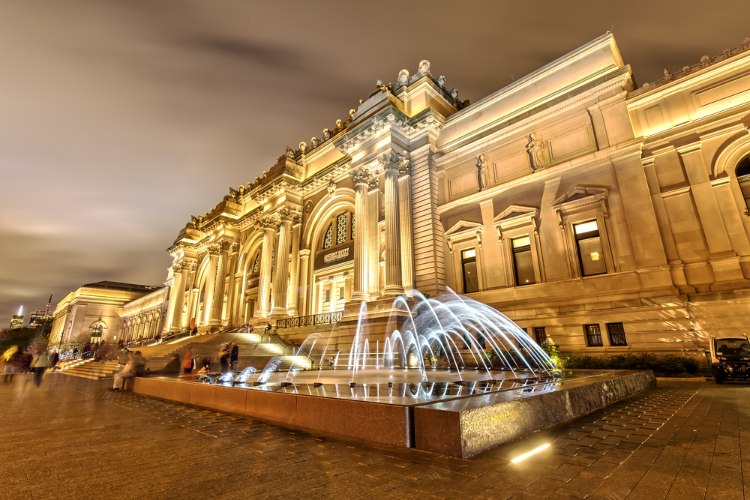 If you're looking for a less well-known option, The Tenement Museum, the Museum of the Moving Image, and The Jewish Museum don't get as much publicity as the Met or MOMA, but are all fascinating museums with thought-provoking exhibits that could be a perfect fit for your group.
2. Do dinner and a movie (at the same time).
You may be thinking "I came all the way to New York, and you want me to see a movie?" and the answer is yes—but I don't just want you to see a movie anywhere. If you're with a small group of coworkers or clients you're trying to impress, take them to a theater where you can have your lunch or dinner delivered hot to your table during the film.
Nitehawk Cinema offers two independent dine-in theatres in Brooklyn, one in Williamsburg and the other in Prospect Park, where you can see limited-release and mainstream movies and indulge in film-themed dishes and cocktails. You order your meal before the movie begins or by writing it down on a pad during the film, and servers quietly slip up to your table to bring the food.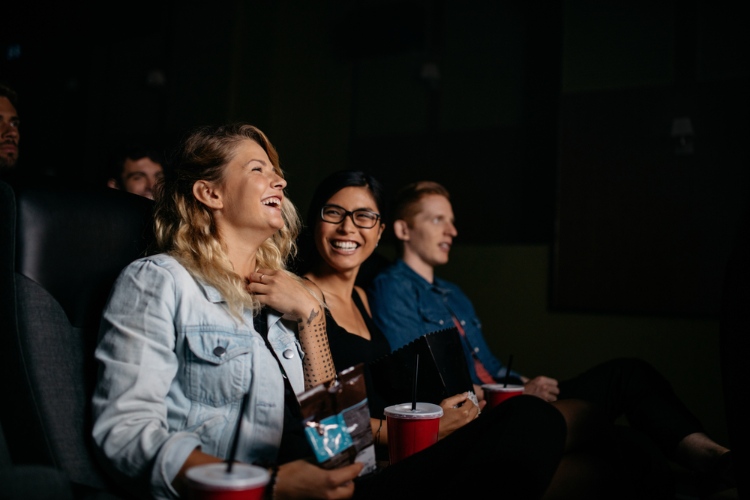 If you want to combine your movie-going with some shopping, check out the Alamo Drafthouse, also located in Brooklyn. This is an Austin import (not a local theater) but like Nitehawk, it features a great mix of indie and popular films accompanied by themed menus of delicious food. (The alcoholic milkshakes are especially good.) And the theater lies inside the City Point market, home to several floors of stores and a food hall. Because you can never eat enough in New York, right?
3. Go to a basketball or hockey game.
Just because baseball season is over doesn't mean New York sports are over. You can get group tickets for 12 or more people to see the Knicks or the Rangers at Madison Square Garden. If you'd rather go to Brooklyn than Midtown Manhattan, the Barclays Center offers group tickets for 10 or more people to see the Nets or the Islanders. Or keep your group busy and see all four! Your charter bus can easily drop you off in front of Madison Square Garden or the Barclays Center so you don't have to worry about finding parking, and both venues offer accessible seating so everyone in your group can attend the game.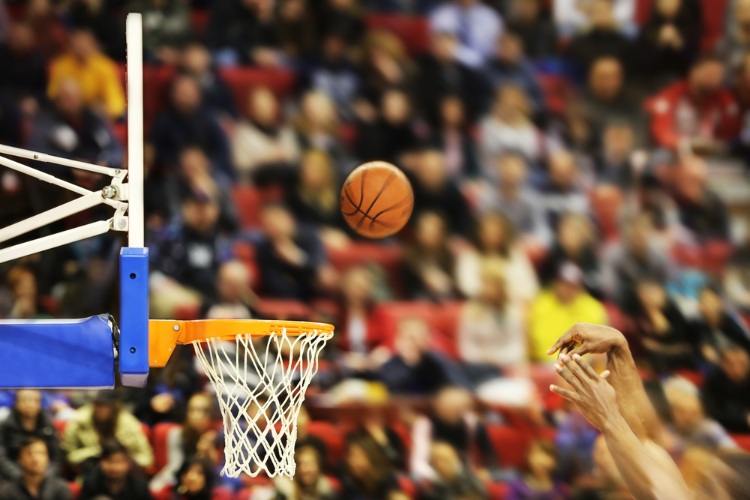 4. Learn to rock climb.
If you coach a youth sports team or run a college club team, treat them to a day of indoor rock climbing so everyone can stay active during the winter. The Cliffs has multiple locations in Brooklyn, Manhattan, and Queens and is great at accommodating large groups.
Other popular gyms include Steep Rock Bouldering on the Upper East Side, Brooklyn Boulders in Gowanus, and Everyday Athlete in Brooklyn Heights. If you want to bring a large group, make sure you call ahead of time and let the gym know—many require groups to have reservations.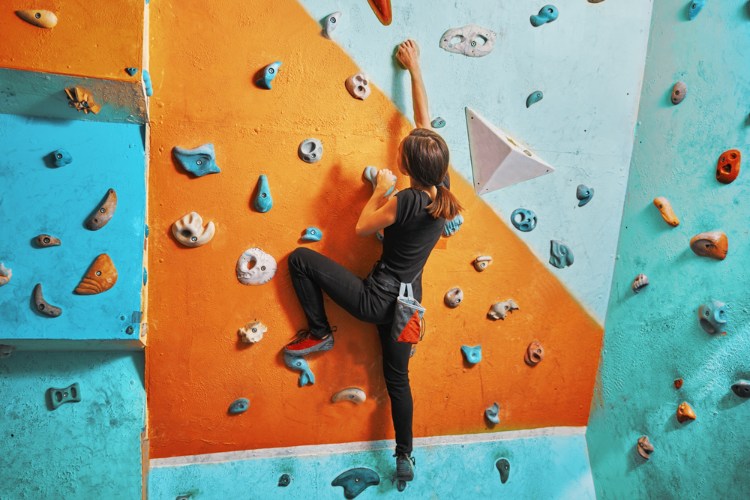 5. Play with adorable cats.
There is no better thing to do on a cold, snowy, or rainy day than play with cats. New York features two cat cafes where you can buy drinks and snacks and then play with very adorable and very adoptable cats from local shelters.
Koneko in downtown Manhattan is the first Japanese-style cat cafe in America and features around 20 cats pulled from the "at-risk" list created by Anjellicle Cats Rescue. You can play with cats in three toy-filled areas: the Upper Cattery, the Lower Cattery, and the outdoor Catio. You'll need to make reservations online ahead of time to visit Koneko with your group, so a little bit of advance planning is required, but it is absolutely worth it. I spent my best birthday here.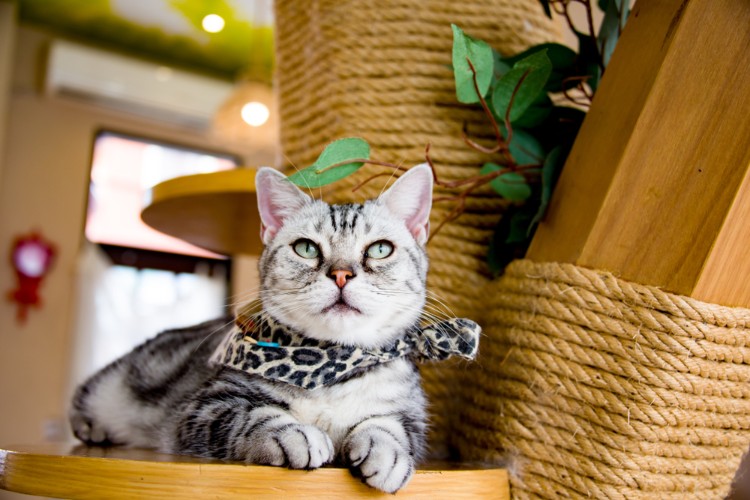 Brooklyn Cat Cafe is run by a nonprofit cat rescue group (rather than affiliated with one) and also features roughly 20 fur babies looking for adoption. Though all their snacks and drinks are prepackaged, the cats are just as precious as the Manhattan ones, and just as eager to play with you.
6. Make art.
It's always a good time of year to create art. Sign up for a class at one of the Painting Lounge's four locations to learn how to reproduce famous paintings, or take a group workshop where you get to use an old-fashioned letterpress at The Arm in Williamsburg. More into sewing, knitting, dyeing, or weaving? You can also make a group reservation for a one-day or weekend intensive at the Textile Arts Center in Brooklyn or Manhattan.
7. Ice skate!
Even if it's too cold to go to The Rink at Rockefeller Center or Wollman Rink in Central Park, you can still go ice skating in NYC. Ask your charter bus driver to drop you off at one of these indoor locations:
Manhattan
Sky Rink at Chelsea Piers
Riverbank State Park Ice Rink
Queens
City Ice Pavilion
World Ice Arena
Brooklyn
Aviator Sports and Events Center Ice Skating Rink
Abe Stark Rink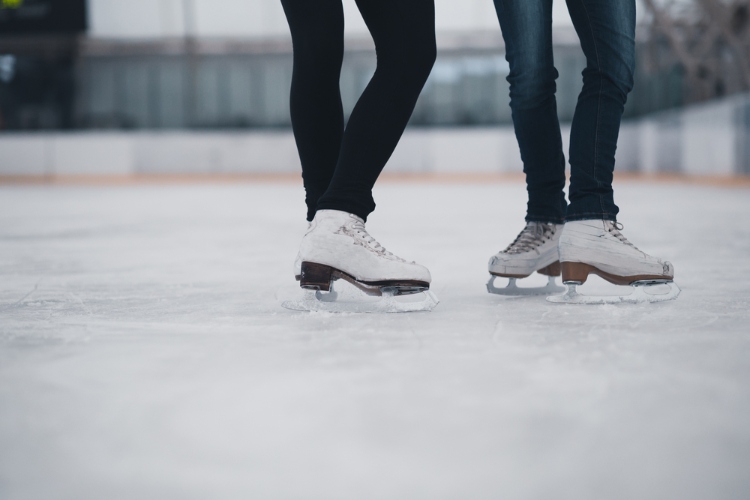 8. Go shopping.
New York doesn't really specialize in indoor shopping—most of its prominent stores open directly onto the streets—but there are a few really cool shopping complexes scattered throughout the five boroughs. If you like luxury brands or breathtaking architecture, visit Westfield World Trade Center inside the Oculus in downtown Manhattan. Then head to Midtown to visit the Shops at Columbus Circle, or ask your bus to take you to Brooklyn so you can shop and see a movie at City Point.
More into books than clothes (or equally into both)? You can easily spend hours at the Strand, an enormous independent bookstore with 18 miles of new, used, and rare books. Just wandering through it is heaven for a group of book lovers. If you'd like to use your bibliophilia to raise money for charity, Housing Works Bookstore Cafe & Bar sells its donated books to raise money for those battling homelessness and HIV/AIDS.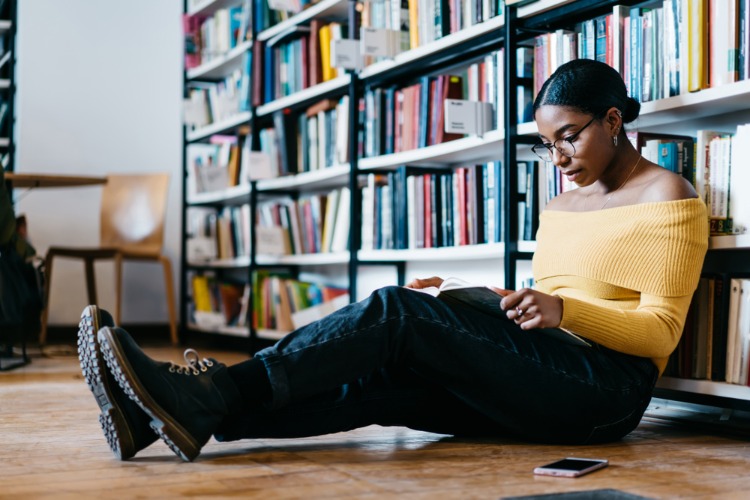 9. Play games at a bar.
If you're with a group of adults, bars may seem like an obvious option for an indoor activity. But just standing around and drinking can get a little boring. That's why NYC is full of bars that also offer activities like bowling, skeeball, and arcade games.
At Brooklyn Bowl, you can see live bands like The Hold Steady while bowling and dining on French bread pizza, ribs, and wings from Blue Ribbon. It may not be entirely fair to call this one a bar—it's more like "super-cool bowling alley with delicious food and drinks"—but either way, it's a great place to spend a cold, icy day.
Full Circle Bar in Brooklyn specializes in skee ball and craft beer. Although there are no bottled beers here, there are four or five drafts at a time and a wide selection of cans, along with free skee ball on Sundays and Thursdays. What's not to like?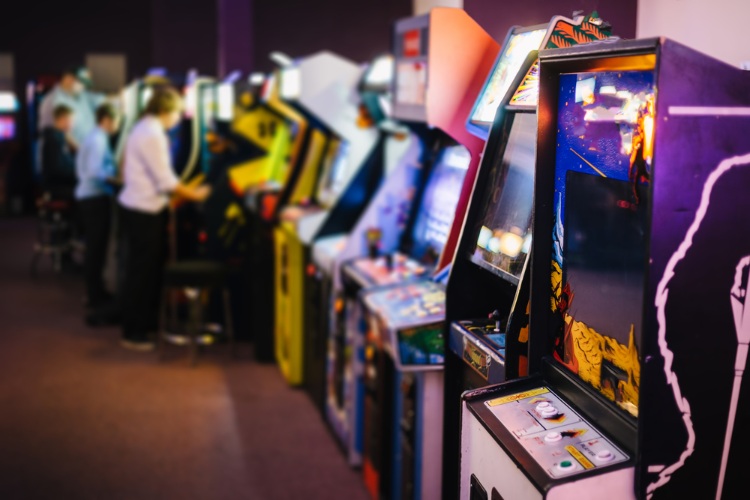 My personal favorite is Barcade, which calls itself "the original arcade bar" and started in Williamsburg before opening locations in St. Mark's Place and Chelsea. Each of the locations features different vintage arcade games, like Pac-Man, Ms. Pac-Man, Mortal Kombat, and Marvel vs. Capcom. Barcade also has a wide range of cocktails, beers, and ciders, and traditional but yummy bar food. (Try the Tetris tater tots if they have them when you're there!)
10. Get cheap tickets to a Broadway or off-Broadway show.
Of course, live theatre is always a great option in New York, but it's not always an affordable option. If you have a flexible schedule and don't have enough money to splurge on Hamilton tickets, check out TodayTix. You can buy tickets a few days to a few weeks in advance (depending on the show) and tickets tend to be steeply discounted. I've found tickets for Broadway shows for as little as $40 per person. Yes, seriously.
The only caveat here is that you usually can't buy tickets for more than 4-6 people at a time, so your group may not be able to sit together. However, if you're with a group of adults who don't mind splitting up, this is still a great option for a chilly winter night.
Seeing a Broadway or off-Broadway show is also a fun thing to do for a group event or team building in New York City. There's nothing quite like the collective experience of seeing a live performance! And you can easily plan a group dinner at a nearby restaurant to gab about your favorite part of the show over bites and drinks.
Get Ready for Your Group Winter Trip to New York
Although the holiday season is an extremely popular time to visit NYC, many groups stay away during January, February and March out of fear of the weather. But if your group has a conference, sports tournament, or performance in the city, there's no need to huddle in your hotel room during your free time.
New York is packed with amazing indoor activities to choose from, and a heated charter bus is an easy way to get from museum to movie theater to bar. Call New York City Charter Bus Company at 917-388-9602 to book your transportation, and have an amazing time escorting your group to the city's best indoor attractions.
Do you need to rent a charter bus?