New York's Best Food Festivals
It's easy to get lost in the humdrum of New York's fast-paced life. Whether you work 50+ hours a week, run your own business or are single handedly taking care of household duties— We get it. You're only human. A little excitement here and there won't hurt.
To solve the case of weekly scaries, we've come up with a catch-all solution. Food is our solution. Just think about it. When you stop working for the day and decide to cook a spontaneous meal or go out for a wholesome dinner with friends, the feeling of eating your favorite dish is so worth the wait. It fixes everything.
Which is why we've compiled a list of the best food festivals in New York. We believe eating food with a group of your closest friends is truly the path to happiness. Whether it's participating in a hot-dog eating competition in Manhattan, trying the best hipster desserts in Brooklyn or eating fried-everything in Queens, you're guaranteed to have a great time. Best part is, New York Charter Bus Company can bring you one step closer to achieving that little break away from work. Reserve a private shuttle to get to each food festival on time, with your best buds and without putting a dent in your wallet.
Ready to start planning the ultimate food journey? See the list below for a little inspiration.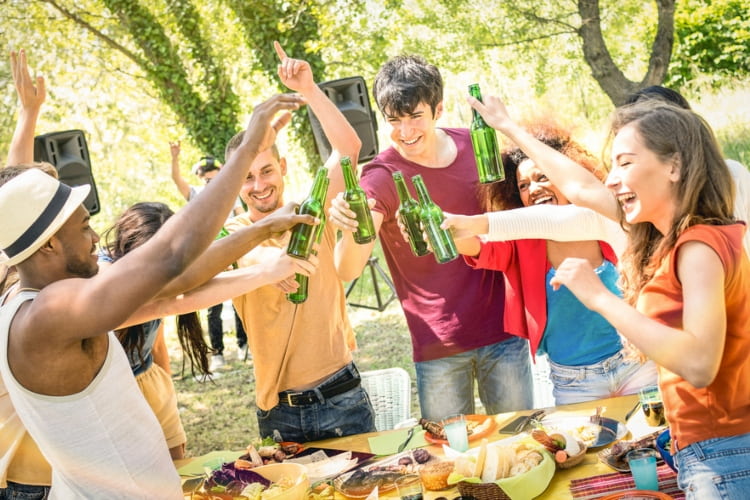 1. Smorgasburg

When: Every weekend from April – October*
100 local vendors. Over 30,000 people. The largest open-air food market in America. Need we say more? Known as "The Woodstock of Eating" by the New York Times, the Smorgasburg is the greatest weekend hangout spot for every New Yorker. With avant-garde food offerings, from Japanese-style soufflé pancakes to kombucha popsicles to coke bottle ice cream floats: your comfort zone will be pushed to its limits.
Bus Tip 101: Plan ahead and store your collection of tupperware in the overhead bus cabins; with so much to eat, eating leftovers for dinner is probably the way to go.
*This food market is held every Friday at the World Trade Center, every Saturday in Williamsburg's East River State Park, and in Prospect Park at Breeze Hill on Sundays.
2. Taste of Buffalo
When: July
You just know Taste of Buffalo is an incredible event based simply on the fact that it's been around for over 35 years. Not only is it the largest two-day festival in America, but it also has more than 50 restaurants serving over 250 delicacies for you to enjoy. The festival experience is unique in that it allows you to purchase 'taste-sized' items ranging between $1.00 – $5.00. This means you can try out more dishes than you usually would if you ordered full-size, so you get more bang for your buck. While you're eating a sweet or savory treat (a.k.a nutella fried dough and truffled potato wedges) you can enjoy live music, karaoke and interactive activities simultaneously.
Bus Tip 101: It's usually sweltering in Buffalo in the early weeks of July. If you feel a heat stroke coming on, leave the festival for a hot minute and cool off in your air-conditioned Buffalo charter bus.
3. Troy Pig Out
When: July
Are you a fiend for food competitions? Then Troy Pig Out is the right event for you. An all-out barbecue food fest, it offers rewards for some of the best meat dishes, such as pulled pork, beef brisket and BBQ chicken to name a few. In addition, there's a hot-dog eating competition for you and your group to feast on. There's also plenty of family-friendly activities to keep the kiddies entertained, so that the adults can sip cool craft beer without being disturbed.
Bus Tip 101: This event does not allow backpacks, bags, flasks or containers. Store all your belongings inside your bus, where they'll be safe and free from theft.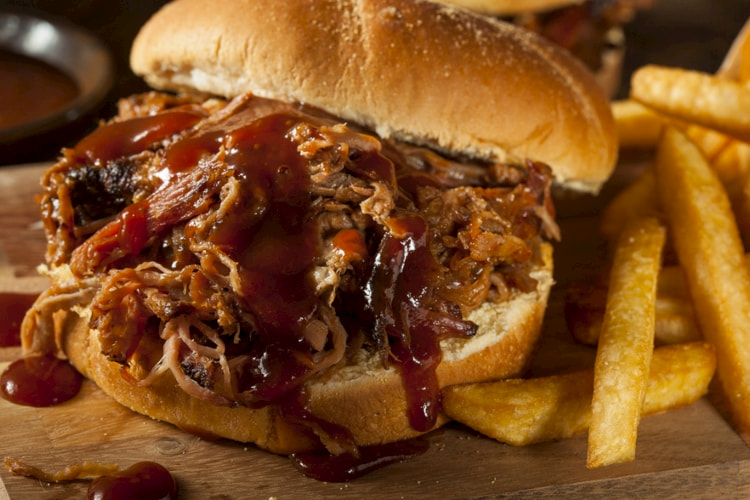 4. Harlem Restaurant Week
When: August
Harlem is a culturally diverse neighborhood in terms of music, art and food. It was the site of the Harlem Renaissance and is now home to Harlem Restaurant Week— a week-long event with distinct, specialty menus offered by popular local restaurants. Try out the internationally acclaimed barbecue ribs at Sylvia's or stop by Red Rooster Harlem – which also happens to be President Obama's favorite spot – for a crabby cake sandwich.
Bus Tip 101: Want to kick-start Harlem Restaurant Week in style? Drink on your bus before you get out on the streets to eat and explore.
5. The Great NYS Fair
When: August – September
A 13-day event featuring exciting twists on comfort food, live music and entertainment, The Great NYS Fair is the festival you read about in story books. Each day there's a whole new set of vendors with an array of quirky specials, such as The Big Kahuna Donut Burger, Maple Bacon Espresso Milkshake or the Hot Beef Sundae (it's savory, don't worry.) Vegans will be pleasantly surprised to see that there are several plant-based options such as vegan cheeseburgers, cupcakes, wings and the list goes on. This festival is an ode to the agricultural industry in-state as well as the melting pot aesthetic of New York, which provides a lively experience overall for festival-goers.
Bus Tip 101: Worried about your phone battery dying? Just plug in your charger in the electrical outlets on the bus. Your phone will be recharged and ready in no time to take those festive selfies you've been waiting for.
6. National Buffalo Wing Festival
When: September
Fun fact: The idea of the National Buffalo Wing Festival came from the movie 'Osmosis Jones'. In the movie, Bill Murray had a lifelong dream to attend a "Super Bowl of Junk Food"— a hypothetical wing festival. Wing enthusiasts were inspired by this idea, and as a result, the National Buffalo Wing Festival was born. This festival is so popular that people from all over the world, 34 countries to be specific, come to join in the festivities and taste different types of wings. If you're a wing junkie, Anchor Bar should be your first stop. Being the site of the first buffalo wing ever, it's caused a stir amongst its legions of fans. Moreover, fun competitions such as the Buffalo Ninja Warrior Challenge and Miss Buffalo Wing definitely make this event hard to miss.
Bus Tip 101: Want to book a bus but afraid it'll be too big for a food festival? Go with the 18-passenger minibus. It's compact and cute, without being the center of attention.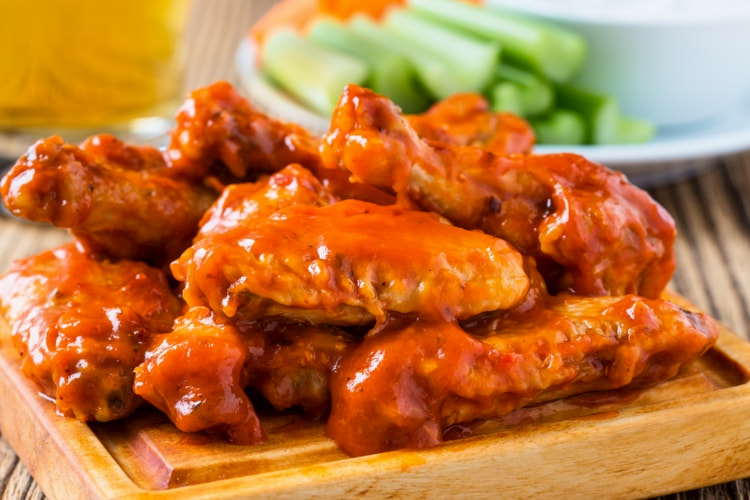 7. Taste of Times Square
When: June
What better place to eat food than in the heart of New York City? Taste of Times Square is a food festival located in Times Square: one of Manhattan's most popular tourist destinations. This location is already crowded on any given day of the week— as you can imagine, it's practically bursting through the seams during this event. Hoards of people from all corners of the city are eager to eat and celebrate the eclectic dishes offered. Delicious bites include Shrimp Mac & Cheese from Bubba Gump Shrimp Co., Argentinian empanadas from Nuchas, and Leige-style waffles from Wafels & Dinges.
Bus Tip 101: Times Square is close to several attractions in New York City. Once you're done with the festival, hop on your bus and get dropped off at Central Park, the Empire State Building or Rockefeller Center— all of which are merely minutes away.
8. The Ferragosto Food Festival
When: September
Is Italian food your cuisine of choice? Then make sure you attend the Ferragosto Food Festival! With deep-seated roots in Italian culture, it traditionally celebrates the end of the farmer's harvest season. In New York, this event is thrown in the Belmont Little Italy portion in the Bronx. As you can accurately assume, it's a haven for Italian food. From sugary cannolis to fresh, handmade pastas, you'll become a true Italian after attending this festival.
Bus Tip 101: Need WiFi to share the festival pics with your friends? Your private bus rental has a built-in router, providing you with free wireless internet for the entire duration of your trip.
9. Bacon and Beer Classic
When: April
What's more American than bacon and beer? The annual Bacon and Beer Classic has been around for over 6 years, offering bacon and beer in more forms than you can imagine. Heard of Chocolate Bacon Cupcakes? Neither have we. Kentucky Fried Bacon Bites? Nope, but we're excited to try it with you! The best part of the festival is that everything is included in your ticket price which means *hint* open bars *hint*. Taste over 100+ beers and chow down on satisfying grub for 6 hours straight.
Bus Tip 101: Bacon and beer will lead to a long and restful food coma. Sleep off the food sweats in your plush, reclining seats on your way home.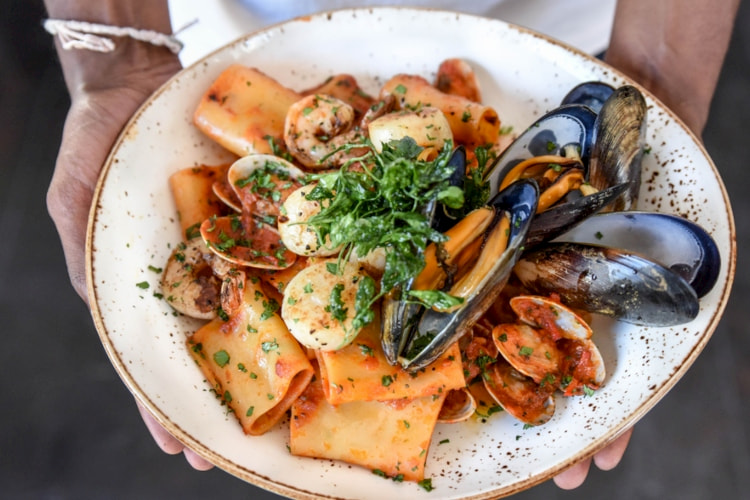 Plan Your Foodie Getaway with New York Charter Bus Company
Don't get overwhelmed by all these food festivals! Pick and choose the ones that appeal collectively to you and your group. If you can't make a commitment when it comes to paying for the tickets, choose a free option. That way, you get the festival experience for half the price and can pay for selective food dishes that catch your eye.
No matter what you decide, let New York Charter Bus Company take you around the boroughs of New York in a modern charter bus rental. With luxury amenities, affordable pricing and spacious seating, your group is guaranteed to have a great time. Speak to our 24/7 reservation team at 917-388-9602 for a free, personalized quote!
Do you need to rent a charter bus?