The Arts & Culture Guide to the Bronx for Groups
The Bronx's history and culture runs rich and deep, and as such, it is a true melting pot community. Of the 1.4 million people who live here, nearly a third of its residents were born outside the United States, bringing with them stories, lifestyles, and cultural expressions that have set The Bronx up to be a place like no other. You'll find incredible staples of New York City life like Yankee Stadium and the Bronx Zoo, but also niche art collectives, museums, and community spaces dedicated to fostering the Bronx's unique eye on the world. Rent a charter bus in the Bronx and head to any of these arts and cultural staples that make this New York City borough sing (sometimes literally!).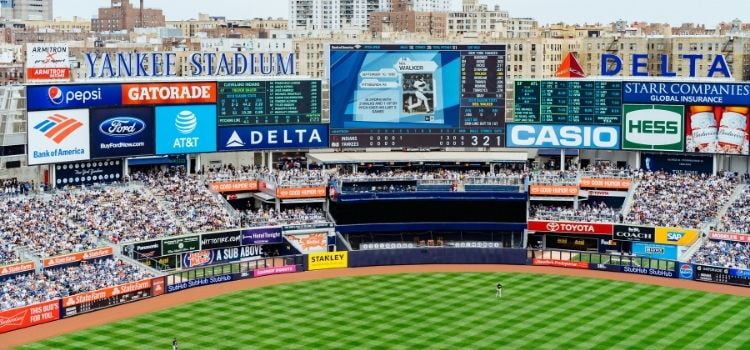 Yankee Stadium
Address: 1 E 161 St, Bronx, NY 10451
Phone: 718-293-4300
A top spot on any sports fan's trip to NYC, when you visit Yankee Stadium, you visit an immense cultural icon in New York City and The Bronx. While it's not the original park built in 1923 (this stadium near South Bronx was built in 2009), it incorporates some replicated design elements from the original Yankee Stadium, and is currently home to the MLB's New York Yankees, as well as the Major League Soccer team, New York City FC. For a thorough cultural experience, plan time for a classic tour or pregame tour of the stadium that can include a walk through the New York Yankees Museum, Monument Park, the press box or team dugout, and the option for a lunch at the next door Hard Rock Cafe.
Group Travel Tip: Special group ticket rates are available for groups of 10 or more, and come with some fun benefits like a group "Welcome" message on the left-center field video board. A group tour of Yankee Stadium is also an option, and is great for field trips, sports team outings, summer camps, family get-togethers and corporate parties. Discounted rates for stadium tours are available for groups of 20 or more.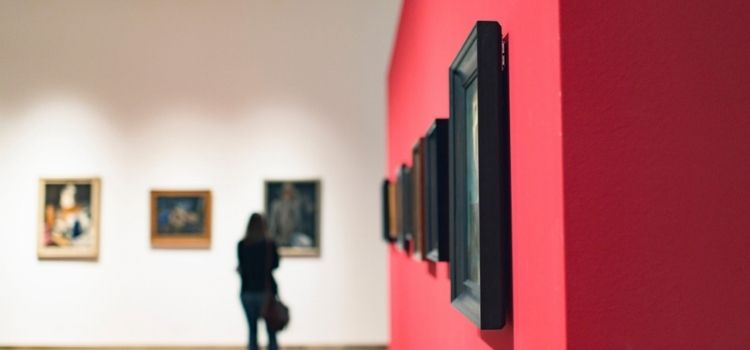 The Bronx Museum of the Arts
Address: 1040 Grand Concourse, Bronx, NY 10456
Phone: 718-681-6000
If you're looking for a unique collection of contemporary art in New York City, look no further than The Bronx Museum of the Arts. The permanent collection includes more than 2,000 contemporary works that began in 1986 with works on paper by artists of African, Asian and Latin American ancestry to reflect the borough's diversity. Today, you'll find historically and culturally significant art spanning all types of media, as well as unique rotating exhibitions like Bronx Calling: The Fifth AIM Biennial, which showcased work by artists from the museum's fellowship program.
Group Travel Tip: You'll find The Bronx Museum of the Arts in the Grand Concourse Historic District of the Bronx, an area significant for its Art Deco and Art Moderne buildings and apartment houses on the National Register of Historic Places. Before or after visiting the museum, your charter bus driver can take you past nearby historic buildings like the Bronx County Courthouse and the Sheffield Farms Company (Milk) Bottling Plant.
New York Botanical Garden
Address: 2900 Southern Blvd, Bronx, NY 10458
Phone (Group Sales): 718-817-8687
The New York Botanical Garden is a major NYC cultural hotspot found in the Bronx. Great to visit in all four seasons, you can explore beautiful gardens and landscapes while learning about plant research and conservation across more than 250 acres. When you visit, you can enjoy a historic collection of maple trees from around the world, the Peggy Rockefeller Rose Garden, and the conifer arboretum, one of the oldest collections in the Garden. For a local, cultural experience, plan a school field trip or volunteer group activity around an event with the Bronx Green-Up community gardening outreach program at the NYBG.
Group Travel Tip: When you visit as a group, you can work with NYBG staff to customize your visit with a private tour and enjoy discounted tickets if you purchase in advance for 15 or more tickets. Also, when you arrive via charter bus rental, use the designated bus lane at the Main Entrance.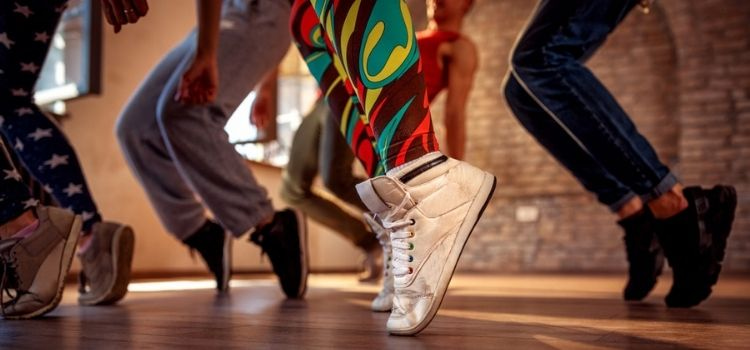 The Bronx Academy of Arts and Dance
Address: 2474 Westchester Ave, Bronx, NY 10461
Phone: 718-918-2110
The Bronx Academy of Arts and Dance (aka BAAD!) is a 70-seat performance space and home to The Bronx Dance Coalition and Arthur Aviles Typical Theatre, a contemporary dance company dedicated to showcasing "a queer and dissident perspective to the socio-political dialogue and culture" of the Bronx. Every year, BAAD! organizes five annual festivals: The BlakTinX Performance Series, featuring work by African-American and Latino artists; Get Tough! Get BAAD!, an LGBTQ film series; BAAD! Ass Women; The Boogie Down Dance Festival; and OUT LIKE THAT, the only self-proclaimed LGBTQ performing arts festival in The Bronx.
Group Travel Tip: BAAD! Is located in a Gothic-revival space in the Westchester Square neighborhood of The Bronx. Before or after attending a performance at the theatre, consider planning a group meal at a much-loved local restaurant like Sabor Latino, Spice Up, or Estrellita Poblana.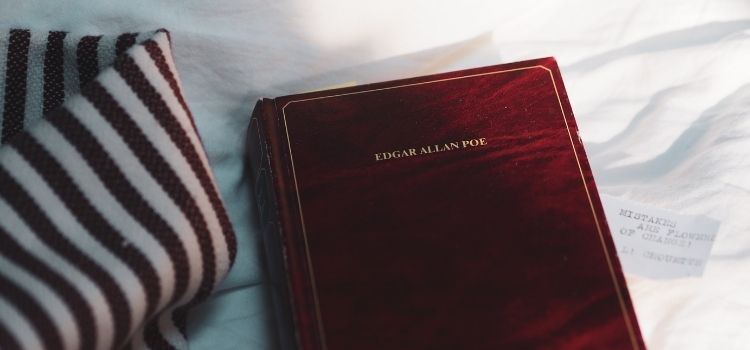 Edgar Allan Poe Cottage
Address: 2640 Grand Concourse, Bronx, NY 10458
Phone: 718-881-8900
One of our notable "deep cuts" for frequent travelers to the Bronx, The Edgar Allan Poe Cottage is the historically preserved final home of the famous American poet and author, Edgar Allan Poe. It's said that he wrote famous poems and stories like "The Bells," "Eureka" and "Annabel Lee" within its walls. A must-visit for any book worm or literature lover, groups and visitors can go here to enjoy an audio tour of the history of the property. Today, the cottage's rooms have been restored and include furnishings from when Poe lived there in the 1840s, including a wicker rocking chair that is believed to have belonged to the family.
Group Travel Tip: The cottage is found in the Fordham Manor neighborhood of the Bronx, which borders other cultural hotspots like Fordham University, the Bronx Zoo, and the New York Botanical Garden. You can make this cultural institution a quick visit to fit on a larger NYC arts and culture bus tour schedule.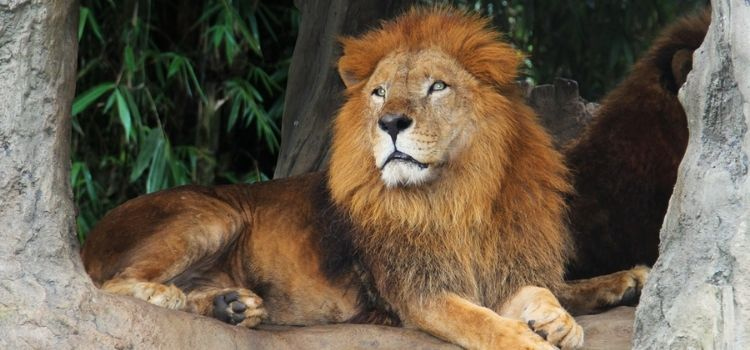 Bronx Zoo
Address: 2300 Southern Blvd, Bronx, NY 10460
Phone (Group Sales): 800-433-4149
The famous Bronx Zoo is one of the largest zoos in the United States, clocking in at 265 acres of animal exhibits and experiences. It opened on November 8, 1899 as the Wildlife Conservation Society's flagship park and today is home to more than 6,000 animals across 700 species. Some star animal exhibits include Madagascar!—home to lemurs, Nile crocodiles, fossas, mongooses, and other animals native to the island of Madagascar—Jungleworld, and the Congo Gorilla Forest. Plan a visit here around a cultural event like Holiday Lights, an immersive light display across the whole zoo that takes place annually from November through January.
Group Travel Tip: If you're planning a field trip or youth group trip, check out the Bronx Zoo's school programs for students of all ages, from pre-K through high school. For private, non-educational groups of 10 or more, you can enjoy discounted group ticket rates for the Bronx Zoo, or plan a children's birthday party or catered event.
Additionally, charter bus parking costs $20 per bus and is located in the Southern Boulevard parking lot. Bus parking at the Bronx Zoo is limited and first come, first serve.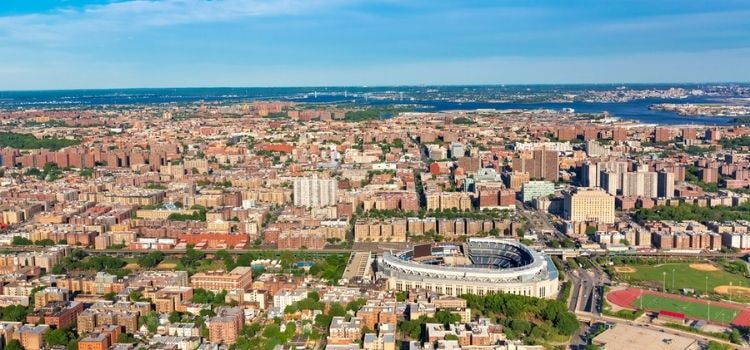 Visit The Bronx with New York Charter Bus Company
Inspired for your next arts and culture trip into New York City and The Bronx? Let New York Charter Bus Company lead the way. We can pair you with a motorcoach or minibus perfect for your group of art lovers to explore The Bronx's most unique cultural offerings. Give us a call today at 917-388-9602 and let us help you put your plans into motion!
Do you need to rent a charter bus?