7 Winter Activities in NYC That You Can Do with Kids
Traveling to New York City with a group of kids—whether it's a class, a sports team, or a theater group—can be intimidating. There's the crowds, the need to keep everyone entertained, and—if it's winter—the weather. 
But winter is also a great time to visit NY (it's my favorite season in the city!). The streets and shop windows glow with colorful lights, seasonal markets fill the parks, and theaters put on elaborate holiday performances. And hiring a charter bus means you can travel across the city without worrying about icy streets or unheated subway stations.
Call New York City Charter Bus Company at 917-388-9602 to book your charter bus. Then, tell your kids to dress in layers and treat them to some of the activities that make New York such a special place to experience in winter.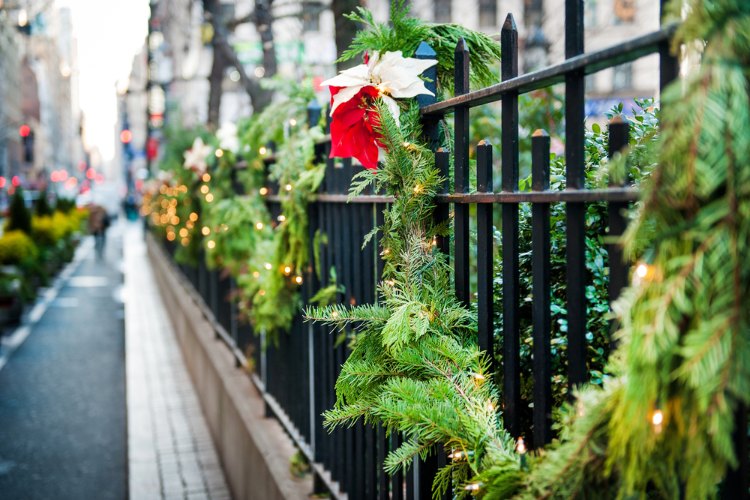 1. Shop at the seasonal markets in the parks.
I first discovered the Union Square Holiday Market by accident when getting off the subway to go to Whole Foods. Suddenly I was surrounded by the scent of cinnamon and booths filled with handmade soaps, scarves, chocolates, and posters. It truly felt like I'd stumbled into a winter wonderland.
The booth vendors at Union Square all come from either the city, upstate New York, or nearby states like New Jersey and Connecticut, so you can support small businesses while finding gifts for your loved ones. Warm your hands with apple cider or hot cocoa while you pick out a lotion or a painting created by a local artisan. 
If you won't pass by Union Square, you can also find holiday gift markets in Columbus Circle and in Bryant Park. You'll probably need to split your group into smaller teams to make the most of these markets, but there are more than enough booths filled with gifts, food, and drinks to keep everyone busy. 
2. Go ice skating. 
New York City offers more than half a dozen indoor and outdoor skating rinks during the winter. My two favorites are also two of the most touristy—but some destinations become touristy because they're just that much fun.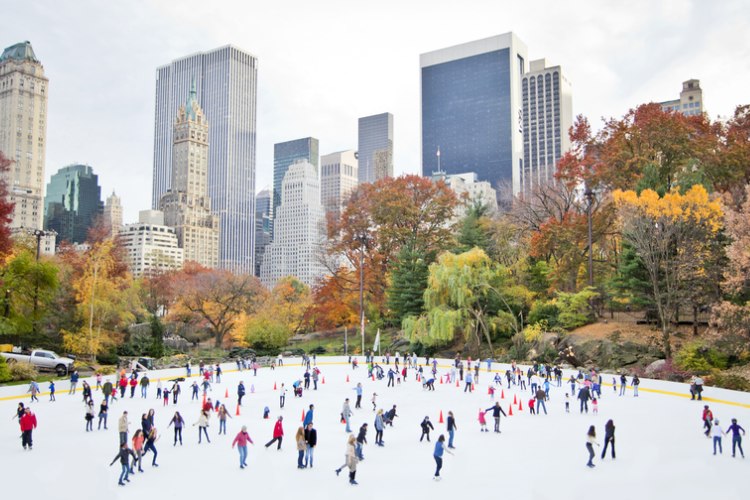 At Rockefeller Center, you get to skate beneath an enormous Christmas tree that is usually more than 60 feet tall. Skating tickets are $25-33 for adults (depending on whether it's peak season or not) and $15 for kids. You can rent skates for $13 each or bring your own for free. 
If you'd rather skate beneath a giant menorah than a giant tree, head out to Chanukah on Ice, held at the Wollman Rink in Central Park. Chabad Centers of New York City sponsors this event that includes live music, Hanukkah-themed food, and a giant ice menorah lit up at night. Tickets for this one are $32 with skate rental and $24 without. 
Even if you miss the Hanukkah celebration, you can still enjoy ice skating in Central Park. When you bring your own skates, tickets are $12-19 per adult (depending on the day of the week), $6 per child, and $5-9 per senior. 
3. Watch a lighting ceremony.
Lighting ceremonies give you yet another chance to choose between an enormous menorah and an enormous tree. In fact, New York City is home to two menorahs that each claim to be the biggest in the world. One is just south of Central Park, in the Manhattan Grand Army Plaza, and is usually lit at 5:30 pm on each night of Hanukkah. An exception is made on Friday, when it's lit at 3 p.m., and on Saturday, when it's lit at 8 p.m. 
The other is in the Brooklyn Grand Army Plaza (that's not a typo—both menorahs are in a place called Grand Army Plaza.) Its lighting times vary, so you'll need to look up when to go online before you take your kids. This ceremony is especially great for families, with free gifts for children, live music, and hot latkes.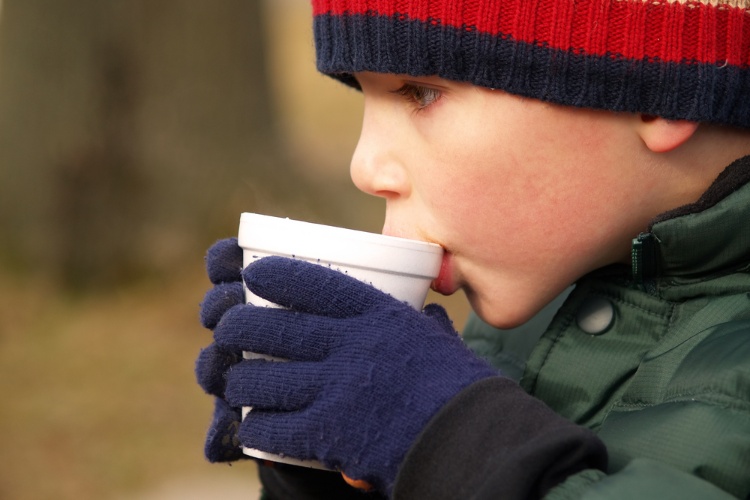 The Rockefeller Center tree lighting ceremony only happens once, usually in late November or early December. If your group can attend, you'll see an elaborate celebration featuring performances by musical artists and appearances by local politicians. Not in town for the lighting ceremony? You can still take your group to Rockefeller Center to see the tree every night during the holiday season. 
4. Stroll past the window displays.
If you don't have a lot of money to spend, NYC is an ideal place to window shop. Take your kids to see the elaborate holiday displays at the stores along Fifth Avenue, and then visit Macy's flagship store on W 34th Street, known for its beautiful Christmas lights and windows filled with toys. 
You can combine your night at the Rockefeller Center with a stroll past Fifth Avenue's shops and up to Central Park, and then hop back on the charter bus to reach Macy's. Or you can start in Herald Square near Macy's and then head east—either way, your driver will figure out the easiest way to get you around Manhattan. 
5. See a show.
There's a reason New York is the top theater city in the U.S., and if you're into holiday shows, you'll have plenty to choose from. The annual Radio City Christmas Spectacular features carols, an appearance by Santa, a live Nativity scene and, of course, dancing by the Rockettes. This famous show offers group tickets and is appropriate for all ages.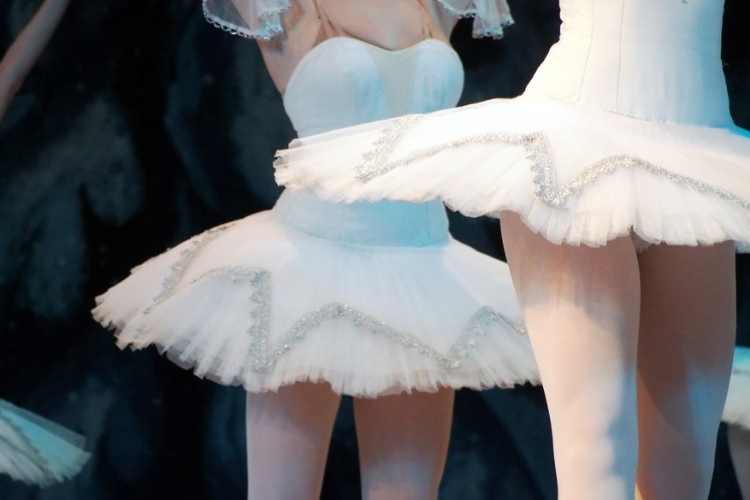 If you're traveling with older kids, especially dancers or musicians, you can treat them to New York City Ballet's production of The Nutcracker. Although you can see The Nutcracker in almost any major city, the NYCB production features exceptional dancers and George Balanchine's distinctive choreography. 
Not into Christmas? Broadway offers group tickets for an array of kid-friendly shows. Treat little ones to a Disney production like The Lion King, Aladdin or Frozen, and consider taking teenagers to a more challenging and emotional production like Come from Away or Dear Evan Hansen. 
6. Experience a winter wonderland filled with model trains. 
New York Botanical Garden's Holiday Train Show has become an annual tradition, and it's ideal for kids who love building and engineering. The display, set up beside the Enid A. Haupt Conservatory, has a different theme each year, like Central Park, the Statue of Liberty, Rockefeller Center, or the Brooklyn Bridge. 
All of the trains' surroundings are built of natural materials, such as cinnamon sticks, birch bark, and acorns. As your kids watch the trains chug along, you can challenge them to identify each of the mini NY landmarks the engine passes. 
7. Celebrate the Lunar New Year. 
The winter holidays in NY don't end on Jan. 1. Thanks to its vibrant Chinese community, New York is home to one of the largest Lunar New Year celebrations in the U.S. each year. You can treat your kids to hot dumplings while you line up on the streets of Chinatown to wait for the parade.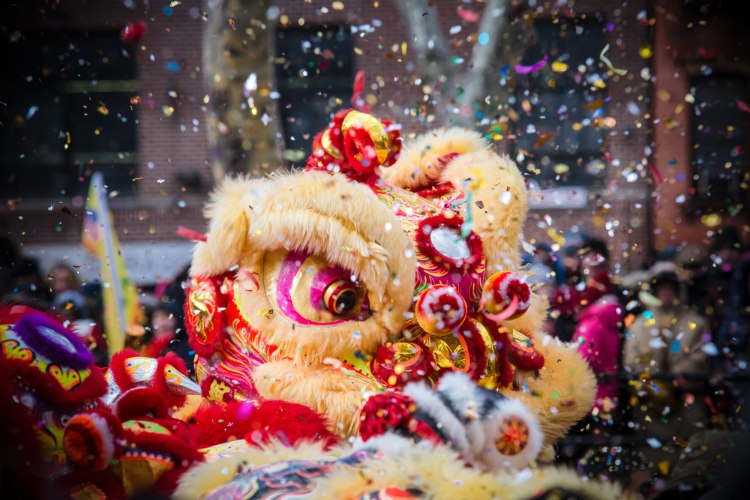 The massive celebration includes firecrackers, costumes, dancing, and elaborately crafted dragons. And if you want your students to learn from the festivities, you can use the free WiFi on the bus to help them do research on the Lunar New Year before you reach Chinatown. 
Have a Great Winter Visit to NYC with Kids
Traveling with kids requires a lot of planning, but New York City Charter Bus Company is here to help. Call us at 917-388-9602 to book your charter bus to New York this winter. Then give your driver a list of all the attractions you'd like to visit, and they'll craft the perfect route for your group. 
Whether you're taking a theater group to see shows or treating your class to a field trip, you'll find plenty to do in America's biggest city during the coldest months of the year. And if you have a free moment between all of the shopping, shows, and skating, don't forget to stop for hot cocoa or apple cider. Every kid deserves the chance to sip a sweet, hot drink while strolling through NY's winter streets.
Do you need to rent a charter bus?