3-Day Arts and Culture Group Bus Tour of New York City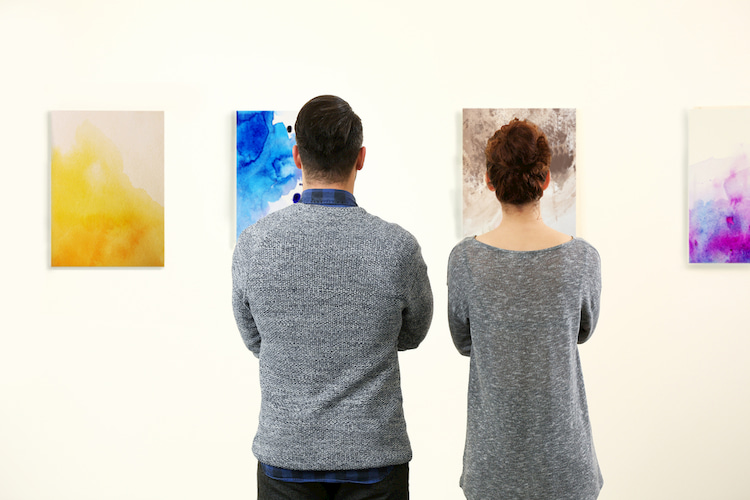 New York City is well-known for its artistic and cultural influence. From world-class museums and galleries to live theater and Broadway shows. From being the premiere setting for hundreds of Hollywood movies and television shows to inspiring the work of famous writers and musicians. If you want to foray into the best of the art world, NYC is where to go.
In truth, it will take much longer than three days to see all of the art and culture highlights of New York City. Even folks who live in Manhattan all their lives have a tough time seeing every monumental museum, gallery, art installation, film festival, or performance that comes through town. This tour, however, will take you through the hotspots of the inspired life in NYC.
Spend time strutting up and down Museum Mile, a stretch along 5th Avenue home to elite houses of world-renowned fine arts and design. Explore historical and ground-breaking galleries in Chelsea and on 57th Street, then set an evening aside for a Broadway show. In between, explore outdoor art installations, art markets, and experiential dining all around Midtown Manhattan. Get ready for a busy and enlightening 3-day journey around the heart and soul of New York City.
Getting Around:
First things first: reserve your charter bus with New York Charter Bus Company. Depending on your group size, you'll choose from transportation options as small as an 18-passenger minibus to as large as a 56-person motorcoach, or two, or three, or as many as your group needs.
18-to-25 Passenger Minibus
For small-to-medium-sized groups who need efficient, short-distance transportation through crowded, busy streets: reclining seats, overhead luggage racks, TV monitors, WiFi.
56 Passenger Charter Bus
For a long-distance (2+ hours) trip for the whole family, company, class or team: power outlets, WiFi, TV monitors & DVD players, luggage bays.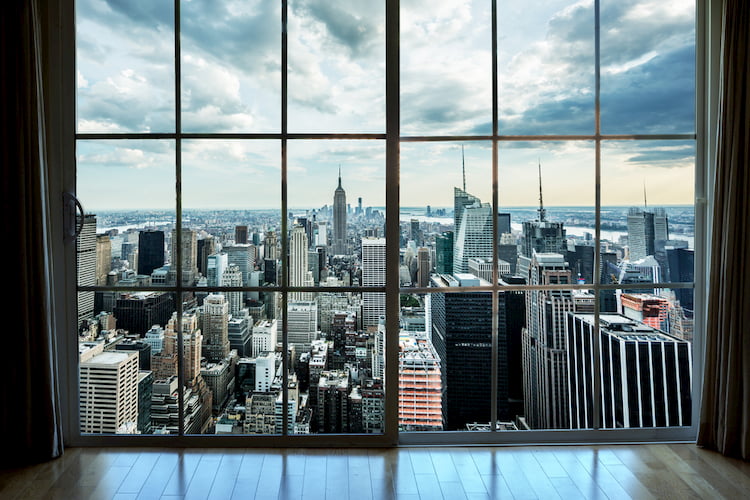 Places to Stay:
Most of the destinations on your itinerary will be around Midtown Manhattan, Chelsea, and the Upper East Side, so you'll want to pick overnight accommodations close to any of these three locales. Your charter bus will be waiting for you outside your hotel door every morning, according to your itinerary—so don't worry about nearby parking or public transportation. You'll just wake and roll downstairs, load up the bus and be off!
To help you choose, here's a handful of our favorite hotels in Midtown Manhattan (star ratings from Trivago.com):
The Hotel Wolcott
Beaux arts-style hotel steps away from the Empire State Building: NYC historic landmark, laundry service, business center, fitness center. ★★★☆☆ 4 West 31st Street, between 5th Ave. and Broadway, New York, NY 10001. (212) 268-2900. wolcott.com
The Manhattan at Times Square Hotel
Value hotel a short walk from Times Square, Broadway, and 5th Avenue: fitness center, $1 grab-n-go breakfast package, free WiFi. ★★★★☆ 790 7th Ave., New York, NY 10019. (212) 581-3300. manhattanattimessquare.com
Popular, historic hotel across the street from Penn Station in Midtown Manhattan: 24-hour diner & cafe, hotel bar, ballrooms/conference rooms, fitness center.  ★★★★☆ 481 8th Ave., New York, NY 10001. (212) 971-0101.
Hotel Warwick New York
Historic hotel in Midtown Manhattan around the corner from the MoMA and Broadway: hotel bar & restaurant, fitness center, business center, meeting spaces. ★★★★☆ 65 West 54th St, New York, NY 10019. (212) 247-2700. warwickhotels.com/new-york
Wellington
Sophisticated, old-fashioned hotel 5 minutes from Broadway: 24-hour business center, restaurant & hotel bar. ★★★☆☆ 871 Seventh Ave at 55th St., New York, NY 10019. (212) 247-3900. wellingtonhotel.com
Carvi Hotel New York
Family-owned boutique hotel within blocks of Central Park and Times Square: free WiFi, roof terrace with skyline views.  ★★★☆☆ 152 E 55th St, New York, NY 10022. (212) 752-0600. carvihotel.com
If you're traveling from farther than 2 hours away, we recommend reserving your charter bus and hotel stay to arrive the night before your itinerary starts. If you're traveling from close by New Jersey, Connecticut, or Pennsylvania, then you can probably get away with scheduling your bus pick-up early on Day 1. Whenever you choose to travel, ensure you get into the city no later than 10 a.m. on Day 1, when the doors open on your first tour stop.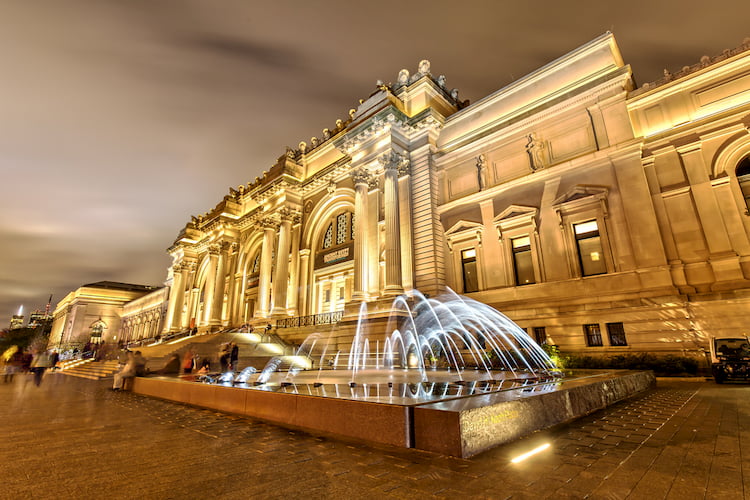 Day 1: The Met and Museum Mile
Morning
Rise and shine! Today's the first day of your NYC adventure and we're starting off strong with a major hub of the city's art scene. We also recommend making your Day 1 a Friday because you'll be exploring some of the most popular art museums in the city: The Metropolitan Museum of Art and either The Frick Collection or The Guggenheim Museum. Visiting on weekdays will help alleviate crowds, foot traffic, and weekend restrictions for large group visits.
10 a.m. The Metropolitan Museum of Art is one of the most visited museums in NYC (it sees more than 6 million visitors per year), and for good reason: it's home to nearly 2 million works of art spanning five millennia of human history.
Art lovers and history buffs will want to see classics like Washington Crossing the Delaware by Emanuel Leutze, an iconic portrayal of George Washington leading a surprise attack on enemy troops, Christmas night in 1776.
Claude Monet's Bridge over a Pond of Water Lillies and Vincent van Gogh's Self-Portrait with a Straw Hat are rare and beautiful staples of The Met's collection that can't be missed. You'll also want to see Jackson Pollock's experimental Autumn Rhythm: Number 30 and Georgia O'Keeffe's Cow's Skull: Red, White, and Blue before you leave.
Metropolitan Museum of Art
The largest art museum in the United States and the third most visited in the world: group rates, guided tours, audio guide in 10 languages. Advanced reservations required for adult and student groups of 10 or more. Includes dedicated arrival time, dedicated check-in, and group movement. $22-25 per adult. 1000 5th Ave, New York, NY 10028. Group and Advance Sales: (212) 570-3711. metmuseum.org/visit/group-visits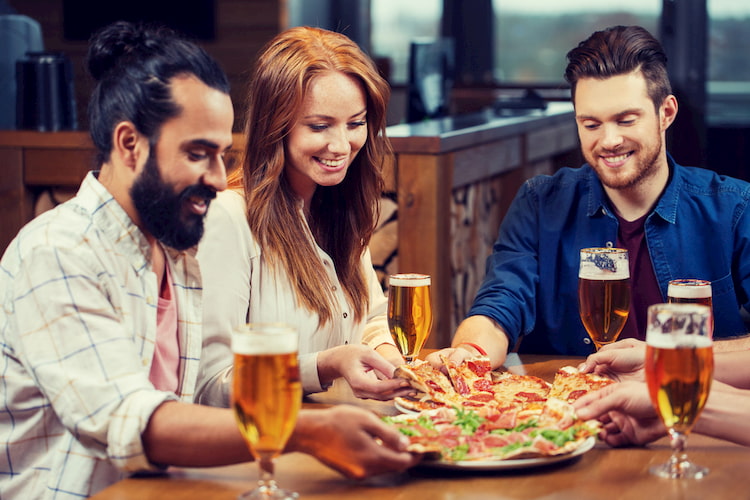 Afternoon
12 p.m. After a few hours exploring The Met, you'll be hungry. The museum itself has delightful dining options such as The Dining Room on the 4th Floor, serving classic American prix-fixe lunches and sweeping Central Park views. If you're looking to explore a little more of what the city has to offer, try any of these three dining destinations in the Upper East Side, steps away from The Met.
Grazie
Homey Italian meals served in a cozy townhouse with dining space for up to 45 people: goat cheese omelette, caprese sandwich, NY-style individual pizzas, house-made gnocchi, chicken parmigiana. $$. 26 East 84th Street (b/w Madison & 5th) New York, NY 10028. (212) 717-4407. grazienyc.com/private-events
The Penrose
Brunch, lunch, and old-fashioned cocktails served in a vintage-style space large enough for up to 300 guests: smoked beet reuben, farro & burrata grain bowl, Beer Battered McClure's Brooklyn Pickles, Murray's Cheese Board. $$. 1590 Second Ave, New York, NY 10028. (212) 203-2751. penrosebar.com/private-events
The Bar Room
Stylish bistro serving American fare and cocktails in Insta-worthy, swanky spaces for up to 60 guests: lamb meatballs, chicken taco salad, Korean BBQ salmon, roasted half chicken. $$. 117 E 60th St, New York, NY 10022. (212) 561-5523. thebarroomnyc.com

2 p.m. Once you're sufficiently stuffed, your next stop is one of two New York City art scene staples. North of The Met is the Solomon R. Guggenheim Museum, a modern-art museum designed by Frank Lloyd-Wright that's impossible to miss. One of the most comprehensive, ongoing exhibits you'll see is the Thannhauser Collection. It includes works by Edgar Degas, Paul Gaugin, and Pablo Picasso, among others.
If you head South, you'll bump into The Frick Collection, a vast Western Art collection displayed in a Gilded Age mansion. Expect a variety of paintings and sculpture in an opulent home filled with 18th-century French furniture and Oriental rugs. You'll see works by Giovani Bellini, Rembrandt, and Francisco Goya, to name a few.
The Guggenheim Museum
Expertly curated exhibits of modern and contemporary art across cultures with outposts in New York, Venice, Bilbao and Abu Dhabi: iconic architecture built in 1959, Gallery Guides who talk art with you, The Wright restaurant. $15. 1071 5th Ave, New York, NY 10128. (212) 423-3500.
The Frick Collection
Premier museum and research center known for Old Master paintings and European sculpture, and decorative arts: 18th-century mansion, private guided tours, Acoustiguide audio guide.  Arrangements for unguided group visits should be made 2 weeks in advance. May be scheduled Tues-Fri. 1 E 70th St, New York, NY 10021. (212) 288-0700. groupvisits@frick.org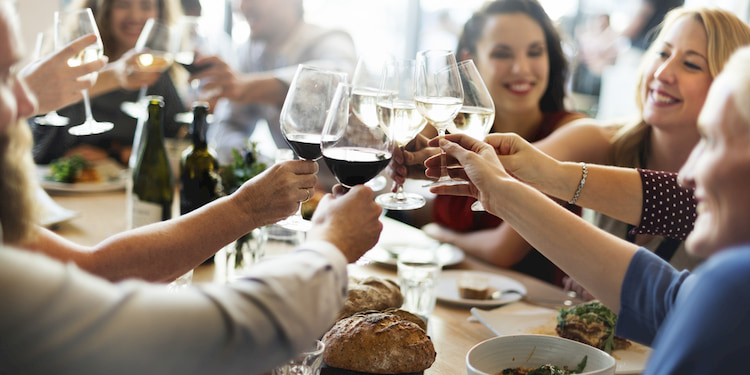 Evening
5 p.m. Enjoy an early dinner to celebrate the end of your first day in NYC, then pile into your charter bus and head back to the hotel to kick up your feet. You'll need your rest for tomorrow! We recommend unwinding at any of these three tasty, group-friendly spots around town:
PRINT.
New American, farm-to-table restaurant in Hell's Kitchen with casual but elegant style and private dining for 12+: charcuterie, squid ink tagliatelle, grass-fed lamb chops, Fingerling Farms duck breast. $$$. 653 11th Ave, New York, NY 10036. (212) 757-2224. printrestaurant.com/private-events
ZAVŌ Restaurant & Lounge
Upscale Italian & Mediterreanean fine dining with 3 private rooms for large events (up to 120 folks) and a prix fixe menu option: quinoa and lobster salad, vegan cauliflower steak, braised short ribs, black sea bass filet. $$$. 1011 3rd Ave, New York, NY 10065. (212) 753-5500. Zavonyc.com/private-dining-lounge/rooms.
Serving burgers & beers since 1884 to legends like Frank Sinatra & Jackie Kennedy: raw oyster bar, jumbo Maine lobster roll, prime skirt steak frites, BBQ bleu burger. Private dining room with private entrance. $$. 915 3rd Ave, New York, NY 10022. (212) 317-1616. Pjclarkes.com/private-affairs.
Day 2: From Chelsea to Broadway
After your charter bus shuttles you to Chelsea, get ready to do a lot of walking. Chelsea is the Manhattan neighborhood home to more than 200 art galleries, all of which are worth exploring. We've picked a promising handful for you to fit into your day, as well as a stroll through the High Line park and garden and Chelsea Market. You'll end your day with a Broadway show of your choice.
Morning
10 a.m. Spend the morning in Chelsea, a NYC neighborhood known for having the largest gathering of galleries. With more than 350 to choose from, here are a few worth adding to your itinerary:
Andrew Kreps Gallery.

55 Walker St, New York, NY 10013. (212) 741-8849. Andrewkreps.com

Gagosian.

555 W 24th St, New York, NY 10011. (212) 741-1111. Gagosian.com

Hauser & Wirth.

548 W 22nd St, New York, NY 10011. (212) 790-3900. Hauserwirth.com

303 Gallery.

555 W 21st St, New York, NY 10011. (212) 255-1121. 303gallery.com

Aperture Foundation.

547 W 27th St 4th fl, New York, NY 10001. (212) 505-5555. aperture.org

Petzel Gallery.

456 W 18th St, New York, NY 10011. (212) 680-9467. Petzel.com

David Zwirner Gallery.

525 W 19th St, New York, NY 10011. (212) 727-2070. Davidzwirner.com

Taglialatella Galleries.

2

29 10th Ave, New York, NY 10011. (212) 367-0881. taglialatellagalleries.com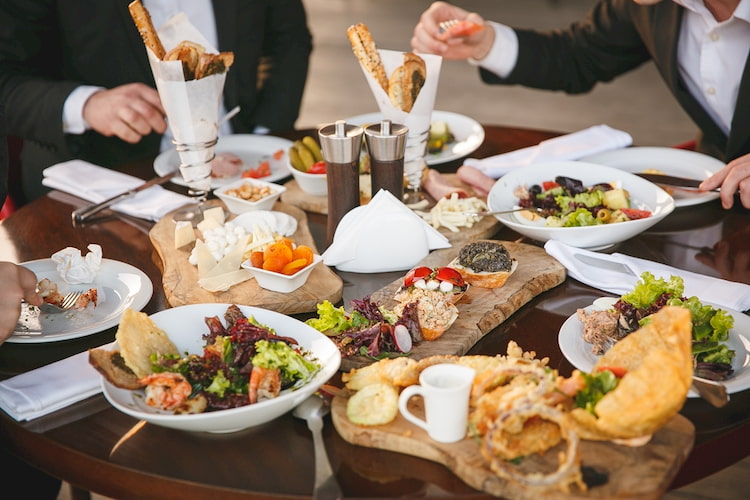 Afternoon
1 p.m. Lucky for you, Chelsea is a hotspot for prominent NYC eateries. Since you'll be catching an early dinner before your Broadway show, we recommend a light lunch at any of these spots:
A large-party-friendly, garden-esque restaurant serving Italian-American dishes overlooking the High Line: wood oven pizzas, foraged mushroom sandwich, pesto risotto, grilled branzino. $$. 118 10th Ave, New York, NY 10011. (212) 352-3313.
Crompton Ale House
Quaint Irish tavern lined with bookshelves serving daily brunch: eggs benedict, pancakes, buffalo chicken flatbread, baja fish tacos. $$. 159 W 26th St, New York, NY 10001. (212) 658-0089. Cromptonalehouse.com
Cull & Pistol Oyster Bar
Casual eatery inside Chelsea Market serving seafood and raw items: New England clam chowder, lobster pho, miso-glazed salmon salad, Spanish octopus. $$$. 75 9th Ave, New York, NY 10011. (646) 568-1223. lobsterplace.com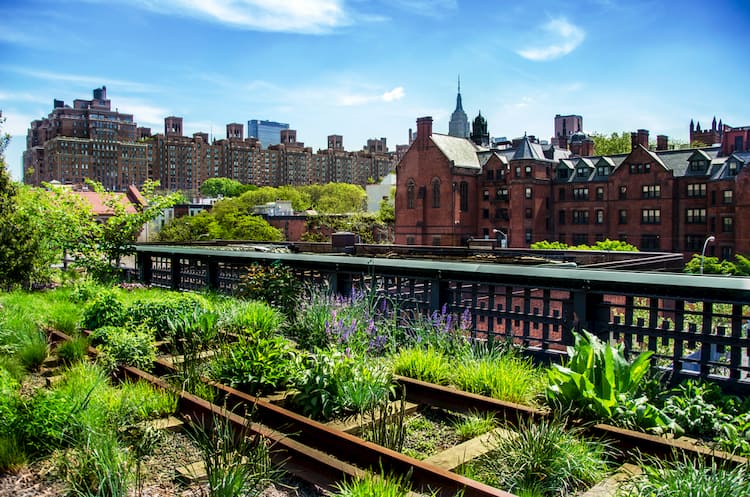 3 p.m. Before the sun goes down, take some time to stroll the High Line, an urban park in Chelsea scattered with art installations and sculpture gardens.
The High Line is the only park in NYC with a free, dedicated contemporary art program. As you walk, you'll see commissioned, site-specific sculptures, murals, and outdoor installations either on the High Line itself or decorating the surrounding buildings and neighborhood spaces. Everyday at dusk, head to 14th Street to see rotating screenings of video art.
Toward the South end of the High Line is Chelsea Market. If you didn't stop there for lunch, make a point to peruse the artisan food stalls and Artists & Fleas, the marketplace for artists, designers and vintage curators.
The High Line
Popular park above street level on an old rail line: private tours, Tiffany & Co. Foundation Overlook, Donald Pels and Wendy Keys Gansevoort Woodland, Pershing Square Beams. Runs from Gansevoort St. to West 34th St. highline.org/groups
Chelsea Market
Famous indoor market known for high-quality bars and eateries, artisan grocers, unique shopping: Bar Suzette creperie, Chalait Japanese matcha green tea, Chelsea Music Hall, Posman Books boutique independent bookstore. 75 Ninth Ave, Manhattan, NY 10011. (212) 243-6005. chelseamarket.com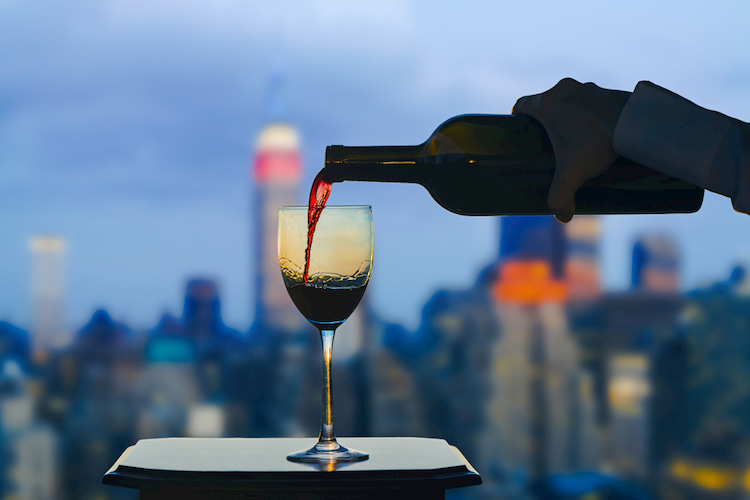 Evening
5-5:30 p.m. This is the prime time for making dinner reservations before seeing a show on Broadway! Work with your charter bus driver and plan to leave your previous destination with at least 30 minutes to travel to the theatre district, where dinner plans will be. Don't stress about traffic and navigation, your driver will handle all of that. All you have to do is choose where to eat! Consider these 3 spots for a meal before the show.
Ocean Prime
Upscale steak and seafood restaurant with a special, 3-course prix-fixe Theatre Menu offered Tues.-Sat. 4:00-6:00 p.m., and all night Sunday: french onion soup, 8 oz filet, blackened snapper, truffle mac & cheese. $$$$. 123 West 52nd St, New York, NY 10019. (212) 956-1404. ocean-prime.com.
Guanatanamera
Classic Cuban cuisine served in a fun and vibrant setting with a 3-course Party Menu: empanadas, lechon asado (suckling pig), ropa vieja (shredded skirt steak), paella vegetariana. $$. 939 8th Ave, New York, NY 10019. (212) 262-5354. guantanamerany.com.
Lillie's Victorian Establishment
Serving eclectic versions of American and British dishes in an ornate, Victorian setting: fish & chips, Shepard's Pie, chicken marsala, rib eye. $$. 249 W 49th St, New York, NY 10019. (212) 957-4530.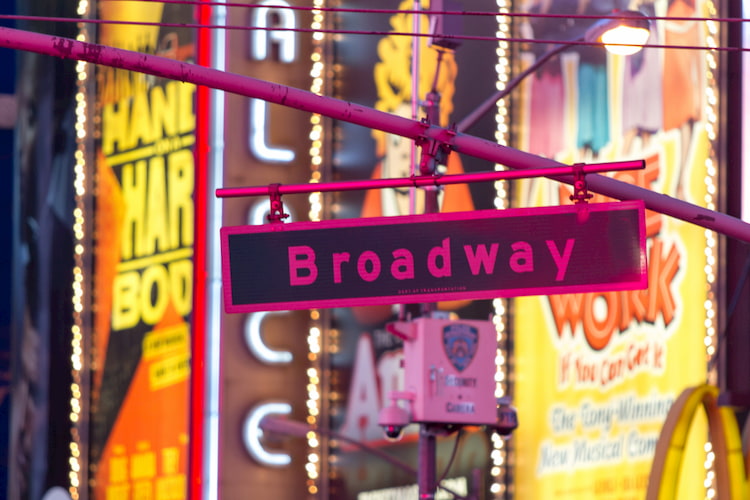 8 p.m. It's showtime! After a long day of exploring Chelsea by foot, kick back and enjoy a world-renowned performance. Depending on what show you choose, enjoy a show at a popular theatrical destination like George Gershwin Theatre, Ambassador Theatre, or Minskoff Theatre.
The Lion King and Wicked are two family-friendly performances any one of any age will appreciate. If you're shuttling a crowd of seasoned adults with a wry sense of humor, consider The Book of Mormon, Hamilton, or Chicago.
Or, maybe you all are just not that into musicals. In that case, get tickets to see any classic American play on the big stage, or something rowdy and fun like Drunk Shakespeare.
Day 3: MoMA & 57th Street
For your last day in New York City, you'll start your cultural tour with a morning meal at a unique, artful spot only found in this city. Spend the morning wandering the Museum of Modern Art and the afternoon perusing the galleries along 57th Street. Finally, bid farewell toasts at dinner and talk about your favorite experiences on the tour.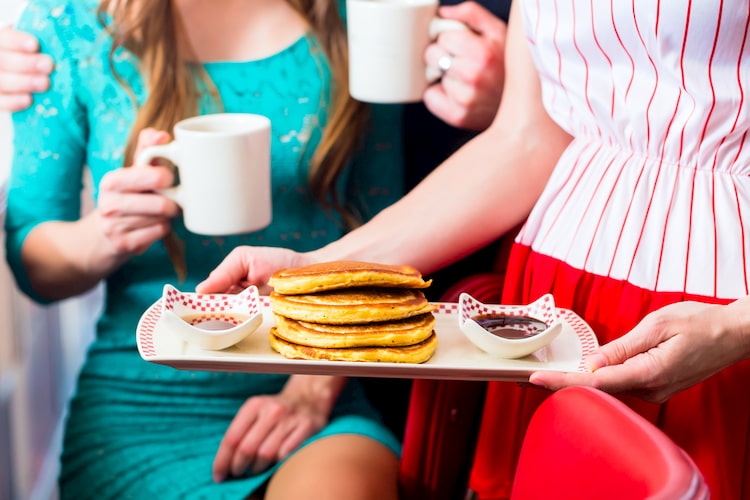 Morning
8 a.m. You can't leave New York City without enjoying a hearty breakfast with true Manhattan flair. Try any of these spots close to your first destination of the day:
Murals on 54
Elegant restaurant in the Warwick Hotel known for its breakfast and historic murals painted by Dean Cornwell in 1937: breakfast buffet, lobster and asparagus omelet, smoked salmon and bagel, Belgian waffles. $$$$. Randolph's Bar and Lounge – Warwick New York. 63 West 54th St, New York, NY 10019. (212) 314-7700. randolphsnewyork.com/breakfast-at-murals-on-54.
Classic American 1950's themed diner with singing servers and all-day breakfast: Fruity Pebble pancakes, avocado toast, Hannah's Amazon Açaí Bowl, omelettes served with tater tots. $$. 1650 Broadway, New York, NY 10019. (212) 956-5151.
The Blue Box Cafe
Literal "Breakfast at Tiffany's" located on the 4th floor of the famed New York flagship jewelry store, serving American prix-fixe: The "10-Carat Breakfast" caviar over Buttermilk waffles, smoked salmon and bagel stack, avocado toast. $$$$. 727 5th Ave 4th Floor, New York, NY 10022. (212) 605-4270. tiffany.com/blue-box-cafe.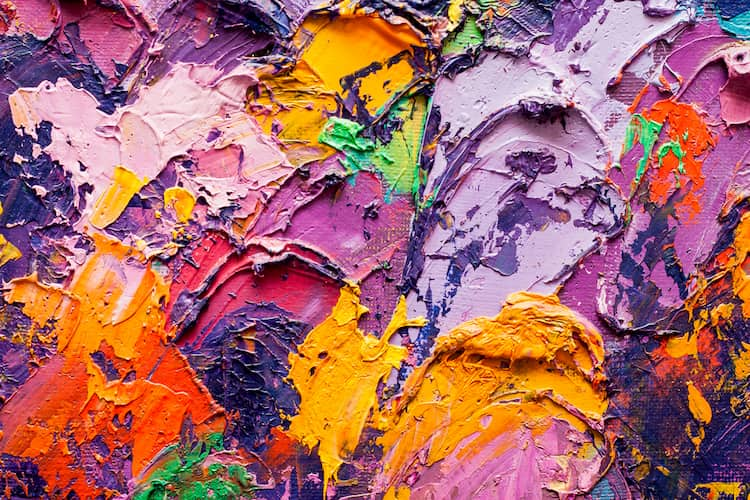 10:00 a.m. After breakfast, hit up the Museum of Modern Art, locally known as the MoMA.
Make it a point to see Vincent van Gogh's The Starry Night and Pablo Picasso's Les Demoiselles d'Avignon, two of the most famous and influential works of art in history. But the collection is always evolving. Ongoing exhibitions include Crossing Borders: Immigration and American Culture. It features collected works by artists who immigrated to the US, often as refugees in search of safety, security and a new home. This digital exhibition explores American culture and immigration spanning nearly 100 years.
The Museum of Modern Art
Premier museum and research center known for Old Master paintings and European sculpture, and decorative arts: film screenings, private guided tours, The Modern restaurant. Discounted rate for parties of 10 or more: $20 per adult. 11 W 53rd St, New York, NY 10019. (212) 708-9400. moma.org/visit/groups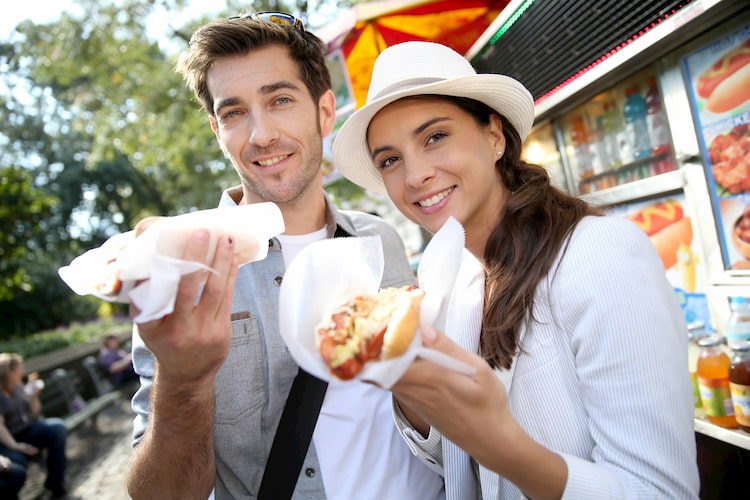 Afternoon
12:00 p.m. For lunch, try out some NYC street food or food trucks. Here are a few you may find in Midtown Manhattan:
Lil Zeus Lunch Box
Authentic Greek cuisine served out of a small, blue food cart: souvlaki platters, Greek burger, lamb sandwich. $$. (347) 408-7100.
NYC icon-turned-franchise dishing out Middle Eastern and Mediterranean bites: beef gyro, falafel platter, hummus, baba ganouj, baklava. $. (347) 527-1505.
Korilla BBQ
Sweet and tangy Korean-style barbecue served in a tiger-striped truck: bulgogi rice bowl, gochujang pork burrito, blue potato salad, cucumber kimchi. Follow @KorillaBBQ for food truck locations. $. korillabbq.com
2 p.m. After lunch, head a few blocks north to 57th Street where you can peruse some of the city's best and longest-running galleries.
Marlborough Gallery.

40 W 57th St, New York, NY 10019. (212) 541-4900. marlboroughgallery.com

Marian Goodman Gallery.

24 W 57th St, New York, NY 10019. (212) 977-7160. mariangoodman.com

Pace/MacGill Gallery.

32 E 5th St 9th Floor, New York, NY 10022. (212) 759-7999. pacemacgill.com

57W57ARTS.

57 W 57th St Suite 1207, New York, NY 10019. (212) 644-8337. 57w57arts.com

Hirschl & Adler.

41 E 57th St 9th Floor, New York, NY 10022. (212) 535-8810. hirschlandadler.com

Howard Greenberg Gallery.

41 E 57th St, New York, NY 10022. (212) 334-0010.

howardgreenberg.com
New York Charter Bus Company 3-Day City Art Tour
At the end of your three days, you should have a strong idea of New York City's world of art and culture. From world-renowned art museums featuring centuries of history to local galleries showcasing the next big names in the art world, you'll have seen the past, present and future of art and culture in NYC.
If you're ready to hit the road, call 917-388-9602 to book your NYC charter bus rental. A representative is available 24/7 to answer your questions and help you choose which type of bus is best for you and your group. We'll work with you to arrange the perfect 3-day tour and itinerary so you can explore New York City swiftly and stress-free. See you in the Big Apple!
Do you need to rent a charter bus?