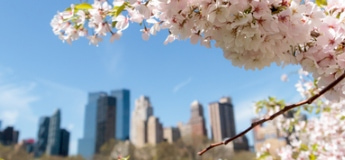 A Guide to Spring Activities Around New York
Winter is finally over and it's time for you to get out of your carefully-constructed pillow fort. With spring right around the corner, the birds are back in town from their temporary migration to the South, the smell of sweet flowers is in the air, and you can hear the hubbub of traffic as New Yorkers get ready to take advantage of the warmer weather.
Whether you're a local or a tourist, you'll know that once the sub zero temperature subsides, there are plenty of things for you to do with your group of friends all over New York state. From annual flower shows to participating in cycling events in the city, there is no limit to the activities available this spring season.
But it's about to get even better: New York Charter Bus Company can make this spring the best one yet for your adventurous group. Our 24/7 transportation service provides simplified, modern bus rentals to make it easier to travel to each destination on your itinerary. Instead of traveling in individual cars and spending copious amounts of money on gas, traveling in a charter bus rental will not only encourage your group to save, but it'll ensure that all of you travel together and arrive on time. Grab your bikes, cameras and timeless white sneakers, and call us at 917-388-9602 to get started.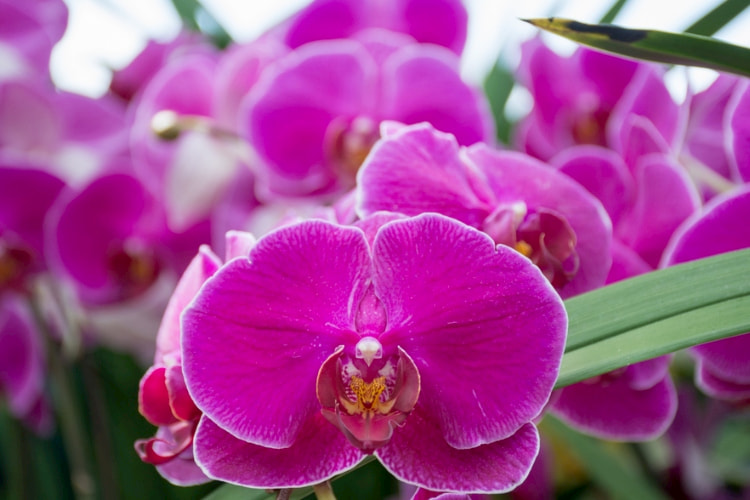 If you have a green thumb, visit..
The Orchid Show at the New York Botanical Garden
What else is an accurate embodiment of spring than annual flower shows? The Orchid Show is a beloved event that takes place every year, from January 'till mid-April, at the New York Botanical Garden in the Enid A. Haupt Conservatory. It usually follows a specific theme, with a vivid, mesmerizing design featuring a thousand orchid species. Attendees usually spend a couple of hours exploring the exhibition, admiring the orchids that are displayed along with various lighting arrangements and other artistic embellishments.
When traveling with a group, it's always more convenient to book tickets ahead of time. The prices vary for all age groups depending on when you're attending, but it's important to note that ticket prices are slightly higher over the weekend.
How to get to the Orchid Show: 2900 Southern Blvd, The Bronx, NY 10458
Bus Tip: Traveling with a school group? We recommend the 18-passenger minibus rental. It's the perfect option for short-distance travel with climate-controlled interiors to create a pleasant atmosphere. You can also add free WiFi to your bus rental, if requested at the time of booking.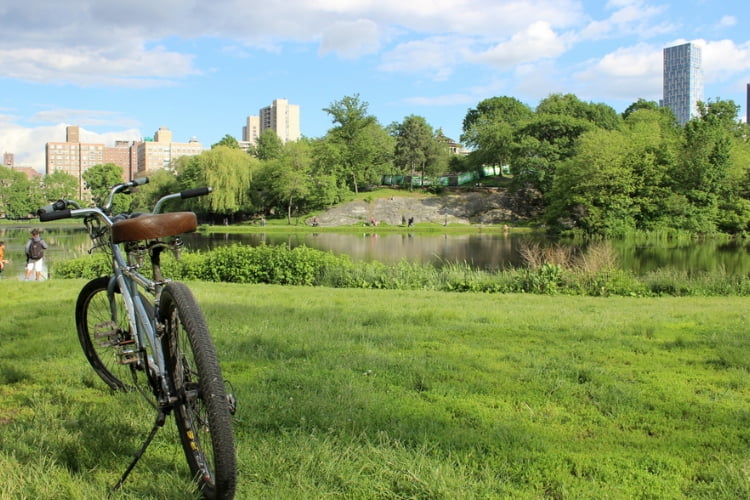 If you need to exercise those glutes, bike at..
Central Park 
There's no better way to take in the fresh air than to bike at Central Park. Grab your own bike out from storage or rent one from the kiosks near the park where you can also join a bike tour to explore the city. If you're feeling up for a challenge, consider cycling through all 843 acres of the park or switch it up a bit, and take another route to discover the beauty of the Brooklyn Bridge. In addition, you can also participate in Bike Month throughout the month of May, where you can compete with fellow New Yorker's in different physical challenges. The most athletic one gets a prize!
Bus Tip: If you're thinking of biking for a few hours, your group can store their bikes in the luggage bays, where they'll be safely secured for the entirety of the day.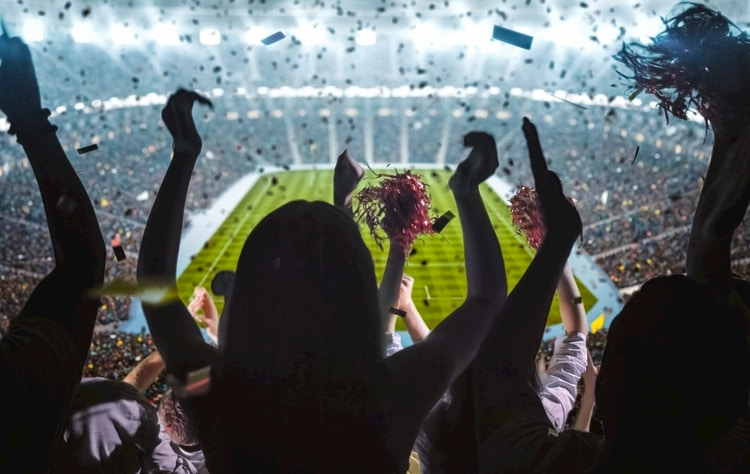 If you have a penchant for sports ball, attend a..
Major League Baseball Game
Surprise surprise! Spring is the return of all Major League Baseball games that usually begin in March and extend until early November. Plan a trip to Yankee Stadium for a post-work corporate outing where you can witness the New York Yankees play against the Red Sox, Phillies or even the Orioles. The energy in the stadium is electrifying, which usually riles up even the anti-sports people in your group. Before the game, you can explore the stadium by purchasing a ticket for the Classic Tour, which allows your group to take in the rich and exciting history of this attraction. While you're at it, don't forget to check out the New York Mets at Citi Field, which is another equally exciting venture for all baseball fans.
How to get to Yankee Stadium: 1 E 161 St, The Bronx, NY 10451
How to get to Citi Field: 41 Seaver Way, Queens, NY 11368

Bus Tip: Don't want to spend an exorbitant amount of money on ball park drinks? BYOB and drink with your group on your private bus rental. Best part is, you can even use the onboard restroom to freshen up before the game. Just make sure you let your reservation specialist know that you'd like to drink on board!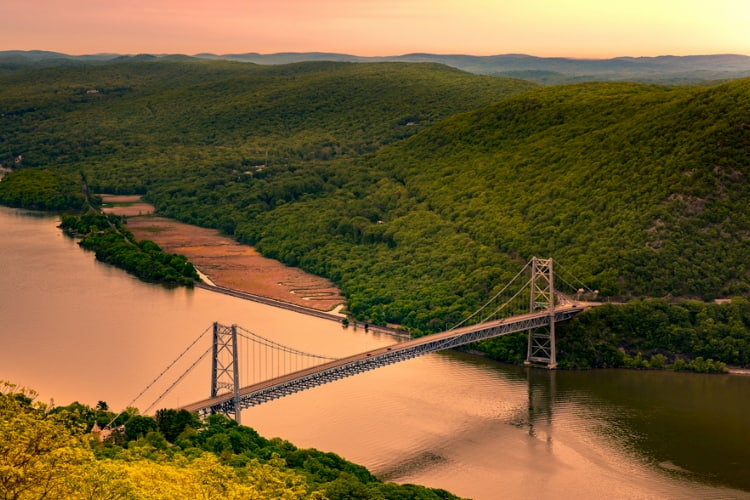 If you're looking to connect with nature, plan a..
Day Trip to Bear Mountain State Park
Get away from the clutter of the city with your family and plan a day trip to Bear Mountain State Park, a beautiful sanctuary that's located an hour away from NYC. The journey to the park is equal parts peaceful and scenic, where you see skyscrapers eventually merge into lush greenery, which give way to the park situated in the mountains, bordered by the Hudson River. Being a family-friendly site, there are plenty of activities to keep both children and adults entertained. Relax by the lake with a juicy book and a cold beer or indulge in fishing with your group. In addition, there are several trails for hiking and biking through the wilderness, while the Iona Island Bird Conservation Area, the Trailside Museums and Zoo, and the spectacular Merry-Go-Round are incredible attractions to discover and enjoy. At the end of your trip, don't forget to check out the The Perkins Memorial Tower for panoramic selfies with your group.
How to get to Bear Mountain State Park: Route 9W North, Bear Mountain, NY 10911
Bus Tip: Make sure you pack all your essentials such as a water bottle, a light sweater, some non-perishable snacks and a camera for your hiking trip. If you need to charge your electronics, you can do so using the AUX outlets on the bus.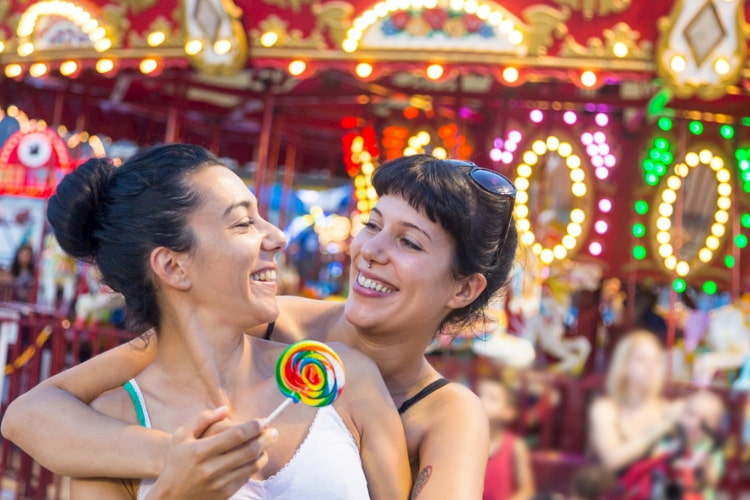 If you're a child at heart, check out..
Luna Park at Coney Island
Luna Park at Coney Island officially reopens for the season in early April. Located just an hour away from the city, it's the ultimate getaway where adults and kids alike can indulge in a combination of thrilling rides and delicious eats. Rides such as the Coney Island Cyclone are not for the faint of heart, while the towering Wonder Wheel is the best way to catch a glimpse of the New York City skyline. Grab a hot dog from Nathan's followed by a creamy gelato at Coney's Cone's to complete a perfect day. If you plan on going on a lot of rides, then it might be a good idea to purchase a Luna Park wristband for your trip which gives you unlimited access to the rides.
How to get to Luna Park at Coney Island: 1000 Surf Avenue, Brooklyn, NY 11224
Bus Tip: Feeling tired after your day at the park? Take a nap on the reclining seats in your private bus rental. Plush and comfortable to the touch, we guarantee a cozy ride back home.
Plan Your Spring Trip with New York Charter Bus Company
Figured out your springtime itinerary? Whether your destination is in Manhattan or in any other borough, New York Charter Bus Company will ensure that your ride is efficient and stress-free. We offer private transportation for corporate trips, weddings, private parties, sports teams and school field trips to any destination in the state. If you need help planning your trip, contact our team at 917-388-9602 for a free, no-obligation quote!
Do you need to rent a charter bus?