The Ultimate Group Travel Guide to The Statue of Liberty and Ellis Island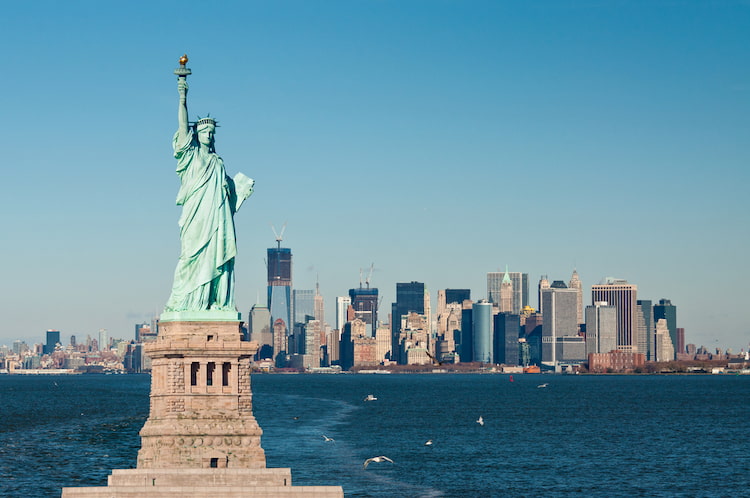 Traveling to New York City to see The Statue of Liberty and Ellis Island is an adventure worthy of every visitor's time. You'll get to see a major slice of American history up close and personal, as well as sweeping views of New York City from the harbor. It's well worth the time and effort to ride into the city and take a ferry out to Liberty Island.
However, if you're going to visit as a large group, things will be a little different. You'll need to reserve in advance, create and stick to an itinerary, and make sure everyone is accounted for during the entire visit. If you're a school class, church group, a sports team, or corporate outing, this guide will give you the rundown on what you need to do to visit The Statue of Liberty and Ellis Island.
How to Get There
Liberty Island is located in New York Harbor, and can only be reached by boat. You'll need to make a reservation to take a ferry there.
You'll have to catch a ferry with Statue Cruises, the official boat tour operator for the Statue of Liberty and Ellis Island. They're the only authorized vendor for tickets and transport out to the islands. Hitch a ride at The Battery Park docks in Lower Manhattan in New York City, or at Liberty State Park in New Jersey.
Bus Tip: Your charter bus will drop you off at the departure location you choose: The Battery or Liberty State Park. When you're done exploring the island, your bus will be waiting to pick you up right where you left it.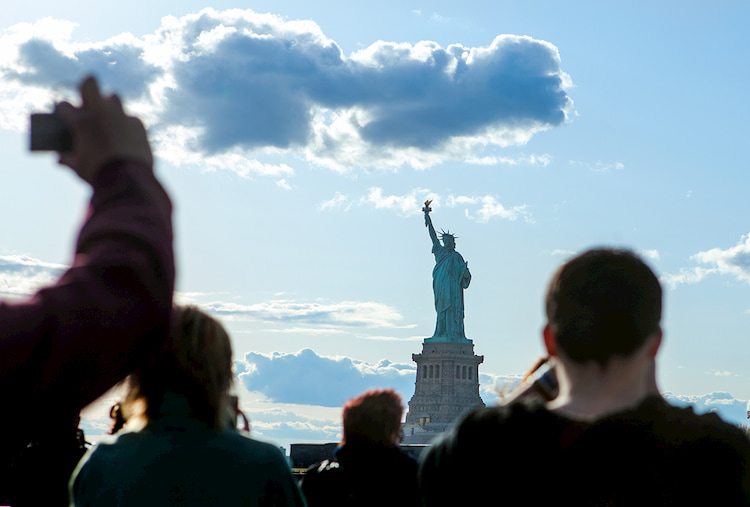 Ticket Options
Large group tickets are bought and handled differently than individual tickets for tourists and families. Due to safety concerns and size limitations, groups must make special arrangements for their ticket reservations.
Discounted rates are offered for school groups and community groups like churches, sports teams, and company outings. To book tickets with Statue Cruises, you can contact group sales at (201) 432-6321 or visit www.statuecruises.com/groups-tour-operators for more information and to fill out a reservation request form.
Every ticket includes the audio tour and access to the grounds, including the new Statue of Liberty Museum. If you want to reserve Pedestal Access Passes, you'll need to request them well in advance. They're very popular, so there's limited availability and they're not guaranteed.
Planning Your Trip
Quick Facts
Statue Cruise's standard operating hours to the islands are from 9:30 AM to 3:30 PM.
The last ferry departs Liberty island at 5:00 PM, and departs Ellis Island at 5:15 PM.
There is no park entrance fee — all visitors must purchase ferry tickets for entrance.
Advanced reservations are necessary to visit the crown and pedestal.
Required Supervision for Youth Group: one adult leader (age 21 years or older) needs to be present for every 10 youths.
Catching a Ferry
It's important to factor in extra time for security clearance, ferry boarding and ferry transportation when planning your itinerary.
Arriving first thing in the morning will help you beat most of the crowds. The first ferries begin at 9:30 AM, so reserving an arrival time for 9 AM will be a safe bet. It's recommended to arrive about 30 minutes before your scheduled reserve time.
Ferries leave Battery Park roughly every 20 minutes, and it takes about 10 minutes to get from the mainland to the island.
Security Screening
The Screening Facility is similar to airport security. You'll need to remove all electronics and metal items from your pockets. No weapons or suitcases will be allowed through, and everyone is subject to search.
Bus Tip: If you carry a small pocket knife or pepper spray, secure it in a bag and leave it safely on your charter bus. You can leave luggage, shopping bags, coolers, and any other prohibited items on the bus during your visit to Liberty and Ellis Islands.
Food & Dining
You can bring your own food as long as it's sealed; however, coolers are not permitted. If you have Pedestal Reserve Tickets, note that food is not allowed in the pedestal, and you'll need to rent a locker for $2 to hold your food and belongings.
The Crown Cafe, Ellis Cafe, and Kiosk Cafe each offer lunch options for a proper picnic. Their menus are health-centric and focused on sustainability. They offer a medley of cheese burgers made with all-natural 100% black angus beef and tasty toppings like juicy pastrami or a Frank's Hot Sauce-dipped onion ring. The menu also includes personal pizzas, chicken sandwiches, fish & chips, paninis, and fresh salads.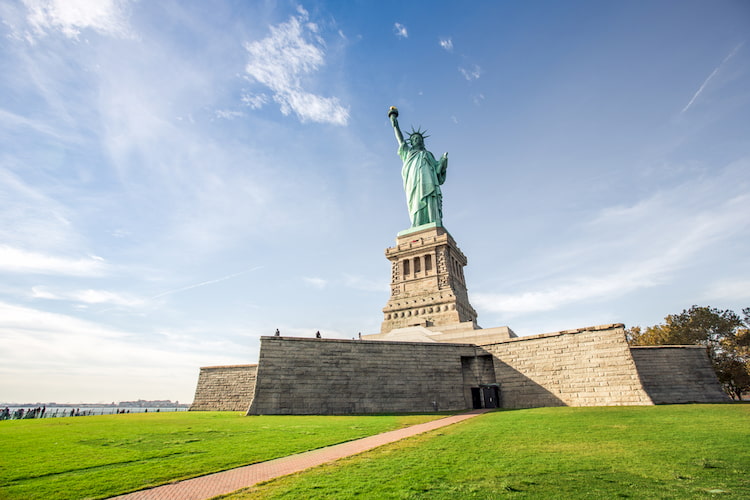 Statue of Liberty & Ellis Island
A trip to the Statue of Liberty and Ellis Island should be on the list for first-time NYC visitors. It's one of those bucket list items you can't leave without seeing, but that's not all it is—the islands have a lot to offer the group traveler:
The Statue of Liberty Monument
Lady Liberty is an iconic monument, a beacon of hope shining of New York City. Its ideals and symbolism stem from a storied history of welcoming early immigrants to the United States as they sailed into New York Harbor.
Today, visitors can reserve tickets to explore the pedestal base, or even go up to the outlook in the crown. If you can't get access to the monument itself, you can explore Liberty Island with an audio guide, enjoy a picnic lunch at the base, and seek out photo opportunities.
The Statue of Liberty Museum
The new Statue of Liberty Museum opened in May 2019, and is free to all island visitors. It offers a more engaging experience for visitors to explore the construction, history and meaning of the Statue of Liberty through three gallery spaces filled with art and artifacts.
The museum also houses the Statue of Liberty's original torch (replaced in 1980s) and full-scale replicas of the statue's face and foot. Exhibits and a multimedia film showcase the story of the development of the statue in the 1800s and how it came to be an American symbol of good, inclusion, and liberty.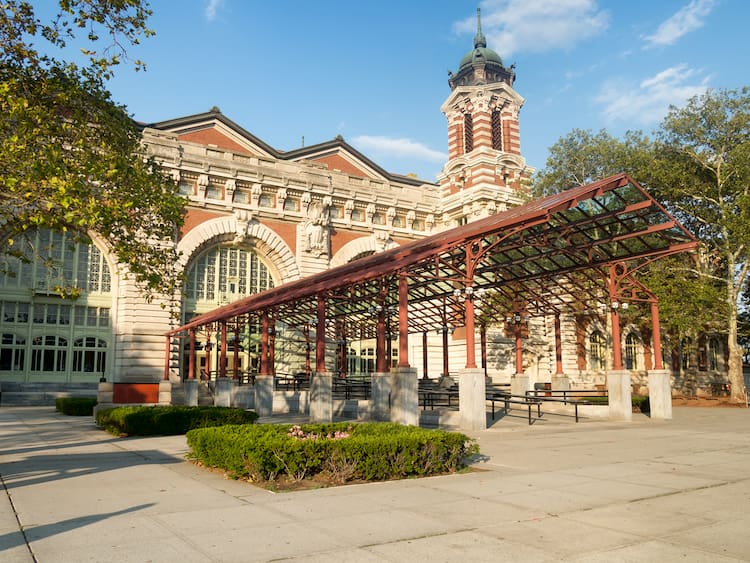 Ellis Island Immigration Center
The three-story museum on Ellis Island walks you through the history of immigrants' experiences at what was once America's busiest immigration station. The entrance to the museum is the Baggage Room, where thousands of hopeful people crowded every day to gain entry to a new life in America.
Other exhibits include a full history of immigration to the United States, even before Ellis Island was opened as an immigrations station, and a fully preserved Registry Room, where immigrants underwent medical and legal exams.
The American Immigrant Wall of Honor
The wall is the only place in the United States where you can honor your family member who immigrated through Ellis Island. It's inscribed with nearly 775,000 names, and more are added each year.
If you're planning this trip, you and your group can get started tracing your immigrant ancestors to Ellis Island. It's estimated that close to 40% of all current US citizens can trace at least one of their ancestors to Ellis Island.
Before your visit, if you know or suspect your family's name is on the wall, you can search for your family member's name and panel number. The database only returns records with an exact match, so we recommend searching by last name only, to start. Bring a crayon or charcoal and some tracing paper to shade over your family member's name and bring home a very unique souvenir.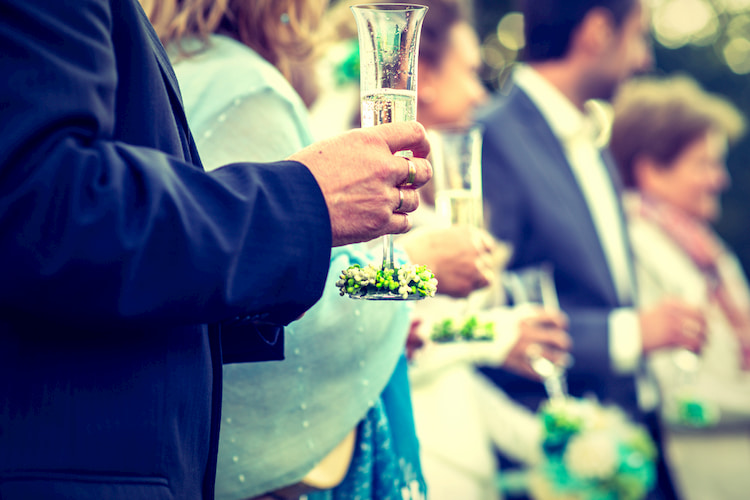 Private Events
If you're hosting a reception or planning a company conference, venues at The Statue of Liberty National Monument and Ellis Island are available for private events in the evenings. Statue Cruise's offers vessels to transport you and up to a thousand guests to the islands. Venues at the Ellis Island Immigration Museum include exclusive tours and balcony dining.
Bus Tip: If you're headed to the islands for a wedding ceremony or reception, we've got a charter bus for that. Consider transporting your wedding party to the docks with a private wedding shuttle operating on your time and budget.
Inner-City Travel with New York City Charter Bus Company
If you're bringing an excited tour group into NYC to visit The Statue of Liberty and Ellis Island, you'll need reliable, inner-city transportation. Rely on a charter bus from New York City Charter Bus Company to transport you through New Jersey or Manhattan to the ferry docks on time. When you call us at 917-388-9602, we'll work with you to plan a stress-free and streamlined itinerary. Leave the logistics of transportation to us while you enjoy an insightful day on Liberty and Ellis Islands!
Do you need to rent a charter bus?