The Best Wineries This Side of The East Coast
When you think of wine, the first thing that pops into your mind is California's Wine Country. The rolling green hills, endless rows of grape vines, and uphill plantations bordered by towering mountains are truly a breath-taking sight. But it's not the only region dedicated to wine production in the United States. We often forget that a huge chunk is often overlooked, hidden within the shadows of its bold older brother, a.k.a New York state.
Unbeknownst to many, New York is the second largest wine-producing region in America. It's equally as beautiful if not as competitive as California. With world-class wineries like Hudson River Valley, Finger Lakes, and Long Island, there are plenty of spots for wine connoisseurs to gather, sip and contemplate the finer things in life.
Now is the time to finally resolve the West Coast vs. East Coast debate, so set aside vacation time and consider creating your own DIY-tour of New York's best wineries. By utilizing New York Charter Bus Company's private shuttle services, you and your group are guaranteed to have an organized and enjoyable trip. To make your wine tour easier, we have compiled a list of the top 10 wineries in New York that are definitely worth a visit.
Excited? Let's start planning! One thing is for sure, after you're done with this trip, you'll be starting sentences with 'hint of' more times than you can handle.
Dr. Konstantin Frank
Location: 9749 Middle Road, Hammondsport, NY 14840
Wine Specialities: Pinot Noir, Riesling and Rkatsiteli
Venture out to the Finger Lakes to pay a visit to Dr. Konstantin Frank's award-winning winery. Known as the leader of the 'Vinifera Revolution', Dr. Konstantin Frank has provided tourists far and wide with a variety of delicious, cool-climate wines alongside a stunning view of Lake Keuka. There are several group tours offered of the winery, such as the 1962 Reserve Tasting, The Terrace at 1886, and the 1886 Food and Wine Experience. Tour prices range from $10 – $40 per person and offer an in-depth view into wine preparation as well as a comprehensive tasting experience. For groups of over 12 people, advanced reservations are required for a non-refundable fee of $10 per head.
Bus Tip: Reserve the 18-passenger minibus to get to the winery. Since there is space for a maximum of 24 people, this bus model is an ideal choice to comfortably seat all your guests without going over the limit.
Brotherhood Winery
Location: 100 Brotherhood Plaza Drive, Washingtonville, NY 10992
Wine Specialities: Spiced wines, Carroll's Mead, Sangria
Brotherhood Winery is famously known as "America's Oldest Winery" and has been around since 1839. Its renowned vintage cellars contain over 200 oak barrels and a crested vault which are the highlights of the winery, along with the historical atmosphere and panoramic view. There are 3 types of group tours, featuring a $15 Tour & Tasting pass, a $10 Tasting Only pass and an $8 Tour pass per person. If your group of wine-lovers is interested in purchasing passes, don't forget to place an advanced reservation for a party of over 20 guests.
Bus Tip: Want to take back a souvenir from the retail and gift shop? Splurge to your heart's content and store your shopping bags in the overhead bus cabins.
Thousand Islands Winery
Location: 43298 Seaway Avenue, Suite 1, Alexandria Bay, NY 13607
Wine Specialities: Riesling, Frontanc, La Crescent, Marquette
Located in Northern New York, the Thousand Islands Winery produces 23 types of wine from 5 different categories. Since the population in this region has sweeter palates, this winery caters to the public by featuring choices such as Fruit & Dessert, Sweet, Semi-Sweet, Dry, and Semi-Dry. Another notable sweet product is the New York Wine Slushy, with flavors such as Berry's Boy Blaster and Tropical Island Twist. When arriving in your charter bus transportation, keep in mind that there are group tours provided of the facility; options include the Wine Tasting & Winery Tour which is $3 per person and the Wine Tasting, Charcuterie & Winery Tour which is $13 per person. Groups of 15 or more people are urged to make a reservation beforehand.
Bus Tip: After you're done sipping wine at the winery, hop on your charter bus and explore the castles located in the 1000 Islands region. Popular attractions include Singer and Boldt Castle.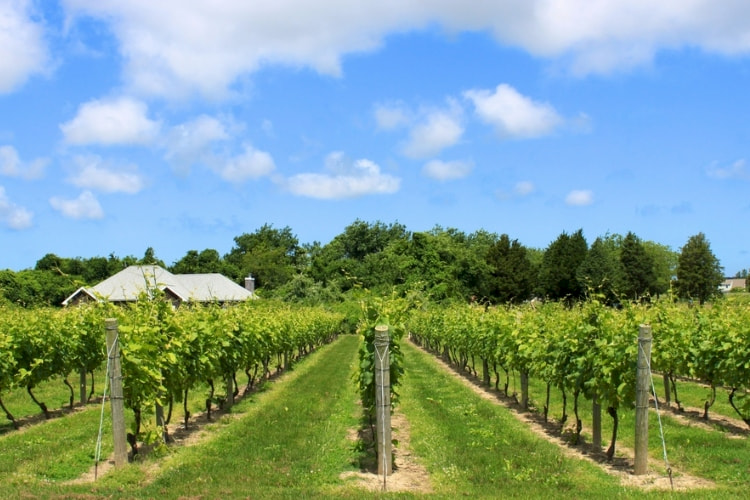 Lamoreaux Landing Wine Cellars
Location: 9224 NY-414, Lodi, NY 14860
Wine Specialities: Riesling, Chardonnay, Cabernet Franc, Gewürztraminer

Lamoreaux Landing stands unparalleled due to its sustainable wine-growing methods. By minimizing the application of pesticides, fungicides and fertilizers, their final by-product of wine tastes as good as it looks. They specialize in cool-climate grapes and operate on 107 acres of vineyards beside the dazzling Seneca Lake. Usually, Standard and Speciality tastings cost $5 per person. However, in order to make the most of your experience, group reservations are required 2 weeks in advance when traveling with parties of 8 to 20 people.
Bus Tip: Visiting the winery during winter time? Stay snug and toasty throughout your journey on your climate-controlled bus.

Hermann J. Wiemer Vineyard
Location: 3962 NY-14, Dundee, NY 14837
Wine Specialities: Riesling, Cabernet Franc, Blanc de Blanc, Cuvee Brut
Known for its extensive Riesling production, the Hermann J. Wiemer Vineyard continues to please critics and tourists with its dry, crisp and fruity wine varieties. Through a combination of ancient and modern wine-making practices, it maintains it's reputable position worldwide. In addition, the scenic view of the vineyards dotted by colorful trees for miles on end is one of the most beautiful sights in the Fingerlakes region. Plan ahead and make a reservation in advance if your group consists of 6 or more people.
Bus Tip: Need to go to the bathroom but don't want to miss out on the interesting parts of the tasting tour? Speed things up by using the bathroom on your charter bus and rush back to your group with time to spare.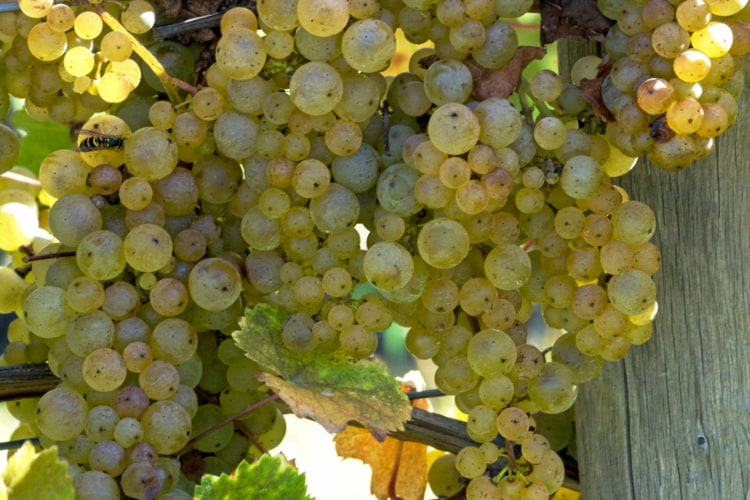 Spring Lake Winery
Location: 7373 Rochester Rd., Lockport, NY 14094
Wine Specialities: Riesling, Merlot, Zinfandel, Chardonnay
A short drive away from Niagara Falls, the Spring Lake Winery is an Italian business that stretches across a vast expanse of 78 acres. Visitors who frequent this winery often ride the Vineyard Express coaches, where they can enjoy light refreshments followed by a tour of the lush, green countryside. Spring Lake offers two main group packages when booked in advance. The first one is a 4 hour wine tour that costs $115 per person, while the second one is a 2 hour wine tour, which is slightly cheaper and costs $89 per person. Both include lunch, followed by an extensive tasting of delicious, award-winning wines amidst the ethereal Niagara landscape.
Bus Tip: Planning a wedding at the Spring Lake Winery? Leave it to us to transport you and your guests to your private event location. In addition, our specialists can even work with you to provide custom decals on your charter bus transportation.
Bully Hill Vineyards
Location: 8843 Greyton H Taylor Memorial Dr, Hammondsport, NY 14840
Wine Specialities: Chardonnay, Pinot Grigio, Riesling, other unique tropical blends
Bully Hill Vineyards is truly the ultimate experience for any wine lover. It consists of the vineyard, followed by the Walter S. Taylor Art Gallery, the Greyton H. Taylor Wine Museum, a quaint gift shop, a restaurant that serves brunch and lunch, and a Replica Cooper Shop that demonstrates the early history of wine-making. As if they aren't creative enough, they take it to another level by designing colorful artistic prints for each wine bottle— a delightful and unique memento to take home. Winery tours and tastings are held daily with the exception of public holidays. The tour itself is free, while the pre-selected tasting costs $5 and each custom tasting costs $1.
Bus Tip: Are you visiting from overseas and need instant WiFi? Simply sit in your bus rental and scroll away, for free.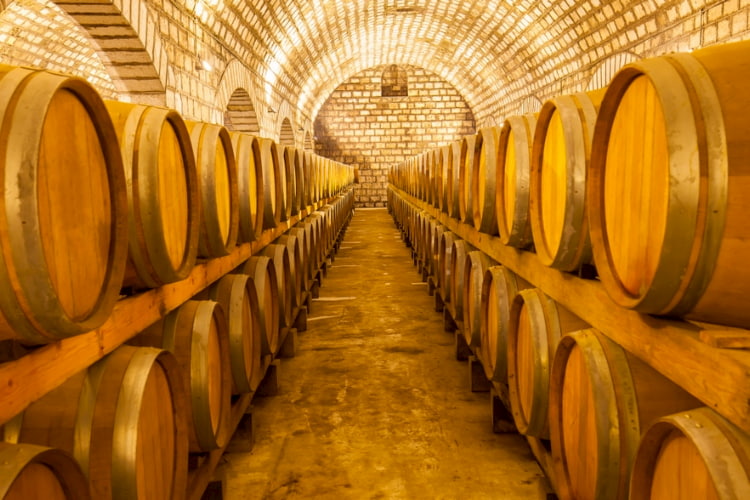 Red Newt Cellars
Location: 3675 Tichenor Rd, Hector, NY 14841
Wine Specialities: 'Circle' Riesling, Pinot Grigio, Gewürztraminer
A place that offers a combination of live music, fresh food and sweet wine, Red Newt Cellars is the perfect spot to stop by on a day trip. It's located in the Finger Lakes wine region, with Seneca Lake glistening in the distance. Every month, the Red Newt Bistro hosts a large scale event to showcase their wine production and food prepared by Chef Jeremy Personius. This dinner party can hold a maximum of 44 guests, so plan ahead if you want a bite of his famous menu. Moreover, when it comes to wine tastings, the winery provides a customized "stand up" tasting, with reservations preferred for groups of up to 12 people.
Bus Tip: Need to charge your phone battery for wine-tour selfies? Plug your device in the electrical outlets on the bus.
Lakewood Vineyards
Location: 4024 NY State Route 14, Watkins Glen, NY 14891
Wine Specialities: Chardonnay, Cabernet Franc, Riesling, Abby Rose
A popular vineyard for locals and tourists, the Lakewood Vineyards supplies around 15 grape varieties while managing over 80 acres of land. It lends a rustic, yet charming presence by Seneca Lake, with a beautiful view of the hills in the distance. To cater to their ever expanding customer base, they have designed their wines to fall under 4 different categories: Elegant & Accessible, Everyday Enjoyable, Fun & Fruity and Dessert & Port. They also offer three different types of tastings for various group sizes, such as the Guided Tour & Tasting for up to 8 people, the Signature Tasting for 12, and the Cellar Room Tasting for larger group sizes such as charter bus crowds. Prices are affordable and range from $4 to $10 per person.
Bus Tip: Need a break from all that "grape juice"? Take a nap in your reclining seats. Don't forget to wake up for seconds!
Hazlitt 1852 Vineyards
Location: 5712 NY-414, Hector, NY 14841
Wine Specialities: Sauvignon Blanc, Riesling, Cabernet Franc
Known for its sustainable farming practices, Hazlitt 1852 produces world-class vinifera wines for its loyal followers and new admirers. Their location is one of 33 that are located along the Seneca Wine Trail. They host a variety of events during the year, such as live music performances, wine and paint nights, and even holiday-themed parties. Group tastings are offered for parties of up to 10 people at a time, also known as the Hazlitt Heritage Tasting. If you're traveling with over 10 people, feel free to split your group in half and sign up for a different time slot. Prices for the tasting begin at $20 for adults and include charcuterie meats and cheeses.
Bus Tip: If you're traveling from city to city for your wine tour, make the most of your long journey by plugging in a soothing jazz CD on your bus's audio entertainment system.
Plan a Trip to New York's Best Wineries
Whether you want to rent a private shuttle for an elegant wine-tasting or a boozy day out, New York Charter Bus Company can streamline your trip throughout the state. Plan your wine-tour itinerary with our 24/7 reservation specialists, who are at your beck and call and can answer important trip-related questions as soon as inspiration strikes. If you're planning your outing during the summer or winter time, you can add on appropriate amenities such as air-conditioning or heating, plush reclining seats, on-board restrooms, free WiFi and more. Contact the New York Charter Bus Company team at 917-388-9602 to get a free trip estimate!
Do you need to rent a charter bus?