5 Can't-Miss Fall and Winter Cultural Festivals in New York City
As a culturally diverse city, New York hosts hundreds of international festivals each year. These events are infused with music, food, and traditions that transport attendees to places they may never have the chance to visit.
Though most of NYC's more popular festivals take place in the mild spring and summer months, the chilly seasons still offer an abundance of international celebrations.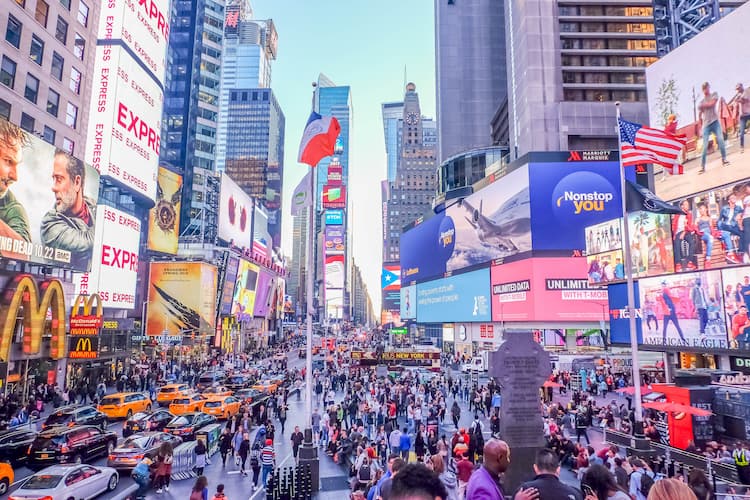 If you crave the opportunity to learn more about the fascinating cultures that make up NYC, start planning out your itinerary for the fall and winter months with our guide below. If you're traveling with a group, look out for our expert travel tips throughout for ways to make your trip run even smoother.
Feast of San Gennaro
What: An 11-day celebration of Italian-American entertainment and food
Where: On and around Mulberry Street in Little Italy
When: September
Price: Free to attend, though you'll want to bring cash for delicious Italian treats
No matter the time of the year, Little Italy is the best place in NYC for Italian food. To get the full Italian-American experience, though, you have to visit in September during the Feast of San Gennaro. This 11-day celebration pays homage to Saint Januarius, but people of all faiths enjoy its parades, delicious food, live music, and cannoli-eating contest.
Bus Tip: Booking a charter bus to the Feast of San Gennaro? Listen to Andre Bocelli over your motorcoach's audio system, or watch a Sofia Loren flick on your bus's television monitors. Just be sure to ask your reservation specialist about any amenity options you need when you call to book your trip at 917-388-9602.
West Indian Day Parade & Carnival
What: A day-long Caribbean carnival and parade
Where: Crown Heights, Brooklyn
When: Labor Day (the first Monday in September)
Price: Free to attend, but you'll want to bring spending money for handmade gifts and food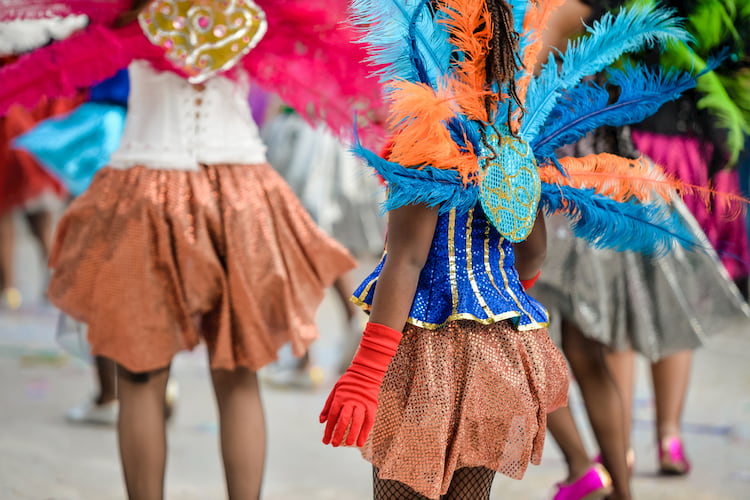 The West Indian Day Parade in Brooklyn is one of the most colorful and extravagant parades you'll ever attend—even by NYC standards. Nearly two million people gather for a seven-hour parade through the borough every September to celebrate the cultures of Jamaica, Haiti, Barbados, and other Caribbean countries. Make this your best day-off from work with calypso band performances, over-the-top costumes, delicious Caribbean street food, and more.
Bus Tip:  Because most people will be off from work and traffic could be heavier than usual, we recommend booking your pick-up time much earlier than the start of the parade. Fortunately, you'll find plenty of pre-parade celebrations in the area, such as J'ouvert, which begins at 6:00 a.m. Backpacks and large bags are banned at this pre-party, so be sure to leave your large personal belongings on your charter bus.
New York Jewish Film Festival
What: An international film festival celebrating the Jewish experience
Where: Upper Westside
When: Multiple days in January
Price: Panel discussions and master classes are free. Tickets for film screenings range from $15-25 (discounts are available for seniors, students, Jewish Museum members, and Film Society of Lincoln Center members)
Learn about the diversity in the Jewish experience through beautiful cinema at this year's New York Jewish Film Festival. The event features new documentaries, narratives, and short films, and more by international filmmakers and animators.
Bus Tip: Before the event each year, the film festival releases the lineup of when and where each film will be screened. You and your group can build your bus itinerary around the films you want to see, as well as any restaurants or attractions in the area you want to visit. When you book a charter bus, you have a dedicated chauffeur for the entire duration of your reservation, so there's no need to divide your group among rideshares or public transportation.
Three Kings Day Parade
What: A public festival to celebrate Latin culture and the Dia de Los Reyes holiday
Where: The East Harlem neighborhood in Manhattan
When: January
Price: Free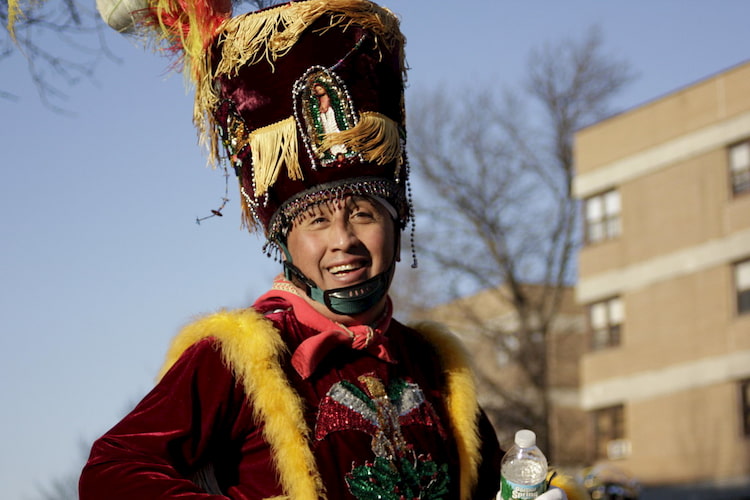 Image Credit – Timothy Crause, flickr
What has giant puppets, live camels, and attracts more than 4,000 people each year? The Three Kings Day Parade is the only event in NYC we know that fits this description. Sing parrandas with friends, listen to authentic Latin music, and learn about the rich culture of El Barrio—the neighborhood in Upper Manhattan known for its Latino influence.
Groups of all ages and backgrounds are encouraged to march in the parade, so look out for sign-ups on the museum's website before the day of the event.
Bus Tip: After a day of exploring El Barrio, your group will be thankful for a private charter bus ride to your hotel or out-of-town destination. Because free (and clean) public restrooms are few and far between in Manhattan, request a bus with onboard bathrooms when you book your motorcoach.
Lunar New Year Parade & Festival
What: Manhattan's biggest Asian New Year's Celebration
Where: Chinatown
When: February
Price: Free
More than a half-million attendees flock to Manhattan's Chinatown each February for the Lunar New Year Parade and Festival. Watch dancing dragons, martial arts performances, and firecracker displays as you learn about the cultural traditions of China, Korea, Japan, Vietnam, Taiwan, Malaysia, and more.
The city celebrates Lunar New Year during the entire month of February, so be on the lookout for other festivals in Queens, Chelsea, and more.
Bus Tip: Once the parade route has been released, tell your reservation specialist exactly where to drop your group off near the parade so you don't have to walk as far. This is especially important if you have young children or senior citizens in your group.
Getting to Cultural Events Safely and On Time with New York Charter Bus Company
Transporting a large group to and from events in NYC is a huge responsibility, and it's one we don't take lightly. We provide safe and enjoyable charter bus rentals throughout the five boroughs and beyond, and we treat every customer with care.
When you contact our reservation specialists to book your bus, you can request amenities to make your trip a breeze for your group members, such as WiFi, television monitors, bathrooms, and luggage bays. We also have flexible reservation terms, allowing you to book a motorcoach for as little as six hours or a span of several days. We'll provide you with a bus rental that has ample seating, clean interiors, and a dedicated driver to get you where you need to go.
Start planning your trip today by calling New York Charter Bus Company at 917-388-9602!
Do you need to rent a charter bus?